It's time to go topless. Well, this may sound atrocious unless you are a car. Like the most of us, even our cars love monsoons, especially, if it's a convertible. There's nothing like a soft-top drive on an overcast day. We list four cabriolets to own (or borrow) during the coming monsoon. Our criterion: how fast it can go topless. Of course, the faster the better. Here are some of the fastest convertible roofs in the business.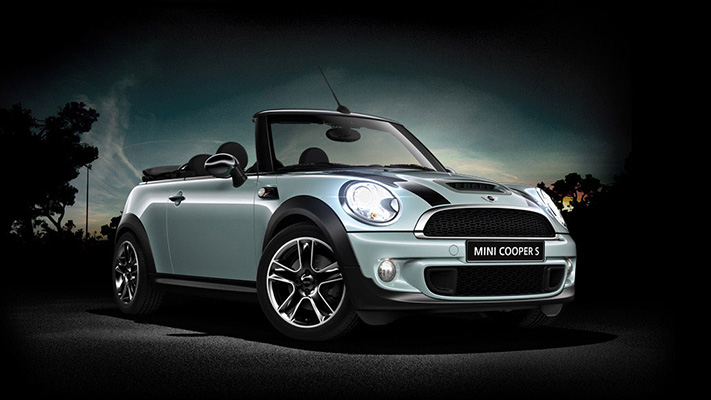 MINI Cooper Convertible
These are what we'd like to call car porn. Or, as any blue-bloodied racer would tell you, this is the closest one can come to a karting experience with a pinch of luxury thrown in. Add some Automatic Stability Control and Traction (ASC+T) and you have a perfect monsoon automobile that will prevent the front wheels from spinning, guaranteeing ideal starting conditions and plenty of traction even when the roads are wet. This stunner has the ability of an athlete when it comes to hood folding. It takes merely 15 seconds to go hood-less.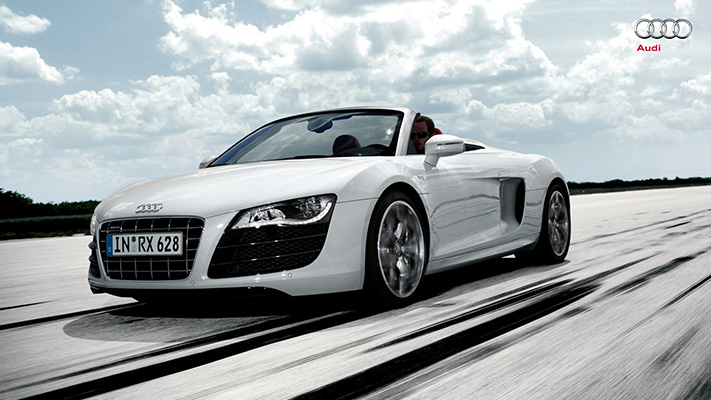 Audi R8 Spyder
This automobile is what dreams are made of. Every drive makes you feel like the Le Mans champion. The hydraulic-powered fabric hood defies even the laws of physics. The fabric hood draws itself out in under 19 seconds at a speed of up to 50 kmph.  The rear panels of the hood and the light carbon-fibre hood disappears in a jiffy too, at the press of a button, and neatly folds in a compartment leaving no evidence behind. But, this V10 racing legend has only one chink in its armour—low stance. Do anything with it but never take it to Milan Subway in Mumbai during monsoons. Never.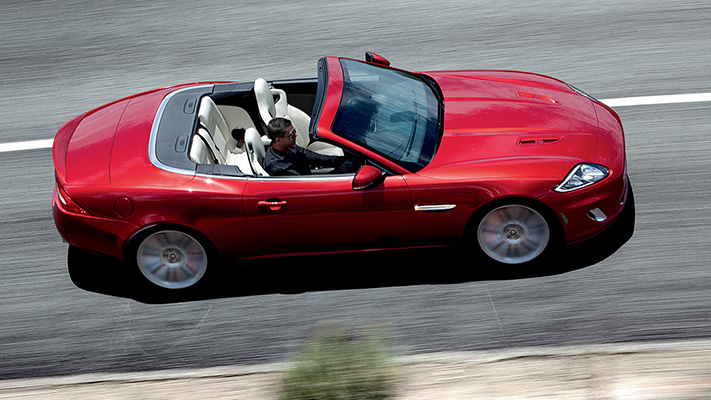 Jaguar XKR
There can never be a list of convertibles without an open-top Grand Tourer. And, if there's one Grand Tourer that has the pedigree, luxury, style, comfort and safety it's this. Monsoons call for long drives, sometimes with poor or negligible visibility. This is where Jaguar XKR scores over its competitors with precise braking and a heated windscreen with timer. While the heated windscreen makes sure you don't miss that old uncle nonchalantly crossing the road , the 380mm front disc ensures you brake at a blink even if you spot something a tad late. And, when things get really slippery, its 'active differential' detects any slipping and varies the power to each wheel to help keep the car on a straight line. We haven't told you yet that the hood goes up in 18 seconds, in case it rains impulsively without any cloud cover.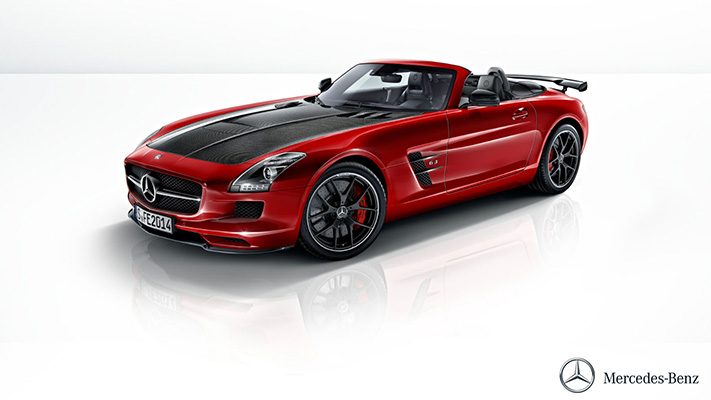 Mercedes SLS AMG Roadster

We all associate the SLS with its gullwing. They are the coolest thing to happen to this world after Nicky Minaj—only if you were to come out for from an A-list night club, surely, not when you are out for a drive on an overcast day. In that case imagine the SLS sans the gull wings. What you get is a two-seater convertible roadster. The biggest strength of the roadster is its hood. It goes up and down in an astonishing 11 seconds. It's made of compact fabric, which is almost weightless and volume-free when it dismantles itself and fits in a Z configuration behind the seats. When it rains heavily, there's water pocket running under the soft top that directs water to the underbody. This has to be the ultimate monsoon car.
Written By : Anoop Chugh