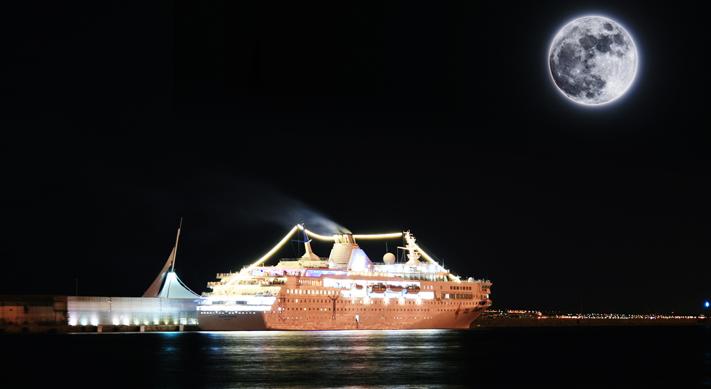 Handy nautical terms
Lines: The seaman's terminology for rope
Slip: Where a boat is tied up beside the dock at the marina; it is the easiest point to board, since it's on the same level dock
Mooring: Area of buoys where larger vessels tie up if they are not anchored, usually about 100 yards away from the marina
Dingy (or skiff): The captain's little boat that shuttles you back and forth, used mainly with bigger boats that dock out in the mooring
Launch (or water taxi): This is a bigger skiff that is usually run by the marina to take you out to the boat (Bear in mind that if you're heading to a public marina, you should tip the driver; not in a club's marina, unless you're the member who's hosting.)
Food and beverage
From shrimp cocktails to prawn balls and sushi, parties on the water serve trendy, yet easy to pick-and-eat appetisers, all day. Although the norm is beer and champagne, a variety of different alcohol may be served usually with a fruity twist or as niche as micro-brewery beverages. Tropical cocktails like margaritas are always welcome too.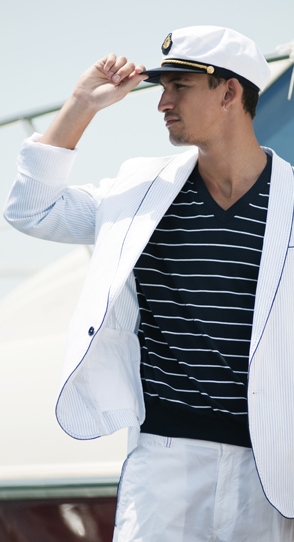 Dress code
Men have a higher advantage when it comes to sail-friendly fashion. While a suit may be too formal to a semi-formal event, it's time to take those well-fitted linen jackets out for a spin. Summer 2014 breaks conservative yachting norms with more youthful colours and prints, suitable for any age if worn correctly. Team jackets with linen pants. We suggest you do keep in mind that yacht parties still require you to wear covered shoes, such as boating shoes instead of sandals, and to ensure that your chinos reach your ankles. We suggest avoiding white, unless it is a white-themed party, just in case something spills. However, if you feel confident enough to wear white, go for it. It might be a good idea to find out if you can get some space to keep a little bag with a few essentials, such as a change of clothes. If it's a daytime event, always keep your shades handy for those mai tai-driven strolls on the deck, and apply sunscreen before boarding.
Entertainment
A yacht party is an event to remember. Entertainment is a key factor to keeping guests engaged during an all-day event in close quarters. Anything from a live band or DJ to fireworks at night and an art show can be hosted on a yacht. Recent trends in boat parties use a 'noiseless' method to host parties, where guests use wireless headphones to hear the music, cutting down on noise pollution at sea.
Rules, safety and transportation
If you attend a boat party that is part of a private marina club, please keep their rules in mind which can be easily accessed through their website or via phone call. Make sure you know which dock you would have to board the yacht, or what transportation has been arranged to take you to the yacht and back. Safety is always a key factor. Remember to stay away from any embellishments on yourself that are flammable, may get caught, knotted or cause any injury to you or other guests. The crew on board will invariably have a lifeguard or two, as well as a medical professional, so you can rest assured that you have some basic protection when out at sea.
Written By : Srijeeta Mitra