The next time you are flying British Airways, don't be surprised if you suddenly witness your blanket changing colour – Well, recall this article, and tell yourself that you have got a colour changing 'happiness blanket.'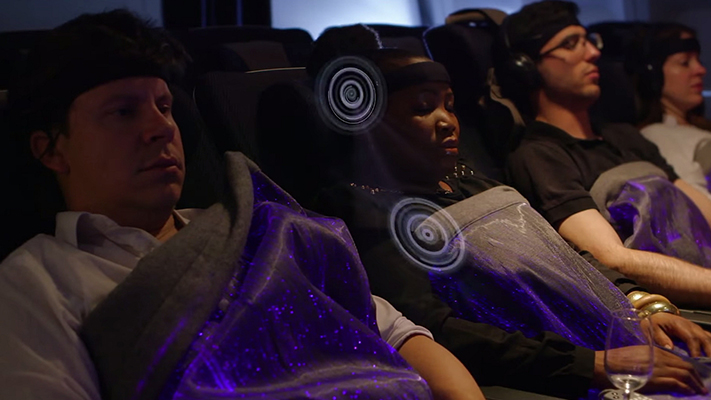 Equipped with neurosensors and fibre optics woven into it, the sensors can measure the electrical fluctuations in the neurons of the brain identifying when the wearer is experiencing the feeling of wellbeing. This information is relayed via Bluetooth to the fibre optics woven into the blanket; resulting in the blanket changing its colour. So, if it turns red then the wearer is feeling tense, and if turns blue, then the wearer is more relaxed.
Surprisingly, this isn't the first time that British Airways have introduced something new and innovative. The airline has always been known for pioneering new and innovative technologies. If you remember, the airline had pioneered the flat-bed seats in the 90s and now the 'happiness blanket'.
For the airline, it's a kind of win-win situation as this could allow them to get instant feedback on how to improve the in-flight experience.
The technology will help the airline to monitor a person's sleep and relaxation patterns during different phases of flight; whether it is during the in-flight entertainment or whether it is during meals, with the help of the blanket, crew members can gauge the likes and dislikes of its passengers on board.
Having said that, we would like to tell you that the entire technology is created to collect data and study its passengers' behavioural patterns. So the next time when you are flying via British Airways, rest assured, the cabin crew is taking a note of your mood.
The airline hopes that monitoring a person's sleep and relaxation patterns will help change and improve the in-flight experience, providing input about the type and timing of meals and in-flight entertainment.
WATCH THE VIDEO TO KNOW MORE:
Photo and Video Courtesy: British Airways
Written By : ROUNAK GUHAROY