Full in the afternoons and overcrowded in the evenings, there's something about The Good Wife that's warm, inviting and comfortable. While the buttery brown lighting, wood panelling and kitschy art do their job, it's the friendly staff and cracker food and drinks that keep both gourmets and gourmands coming back for more.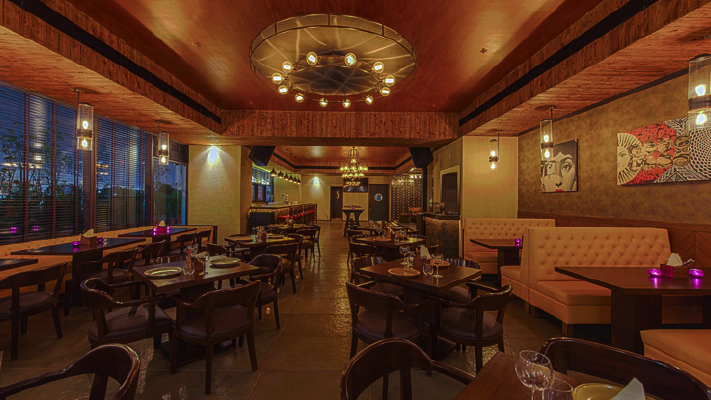 On a sunny winter day, we visited the BKC watering hole and tried their express lunch. Here's what we found.
First things first

For the first course, we tried the Roast Beetroot Salad with Goat Cheese and Port Balsamic Dressing. Crunchy, spiced walnut added a lovely texture to this classic
salad
and the cheese cut the sweetness of the beetroot and the dressing to give us a unified, well-balanced dish we're vying to order again. We also had the Grilled Prawns & Heart of Palm with Green Peppercorn dressing. Lightly seasoned so as to allow us to taste the freshness of the seafood, this salad had a creamy, peppery taste we quite enjoyed, though we felt the dish was too heavy for a business lunch.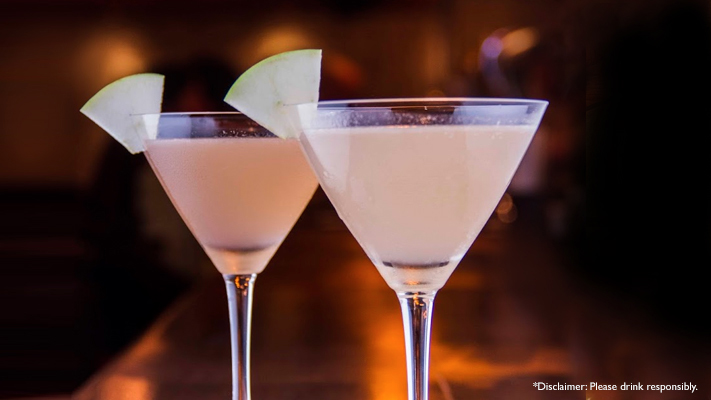 Throwing one back

We couldn't bear to visit the restaurant without trying a few drinks, even if it was in the afternoon, and found that the subtle French 75 was a lovely light cocktail perfect for lunch. Featuring gin, lemon juice, sugar syrup and sparkling wine, it's complex enough for a connoisseur and subtle enough for a daytime indulgence. Coaxed to try the signature Good Wife
cocktail
, we were rather glad we did; after all, how can you go wrong with orange vodka, Campari, raspberry and passion fruit? It tastes citrusy with a pleasantly bitter aftertaste balanced with a tinge of raspberry, may be a little too fruity for some, though we'd urge you to give it a good old-fashioned try!
Rather than the very sweet Westward, a cocktail featuring white rum, apricot brandy, lime juice, green apple syrup and Agnostura bitters, we'd recommend that you try the bartender's special, Mrs Robinson. Made with citron vodka, orange liqueur, lavender syrup, orange flower water, orange bitters, egg white and lavender spray, this one has a less fruity yet deep flavour that we really enjoyed.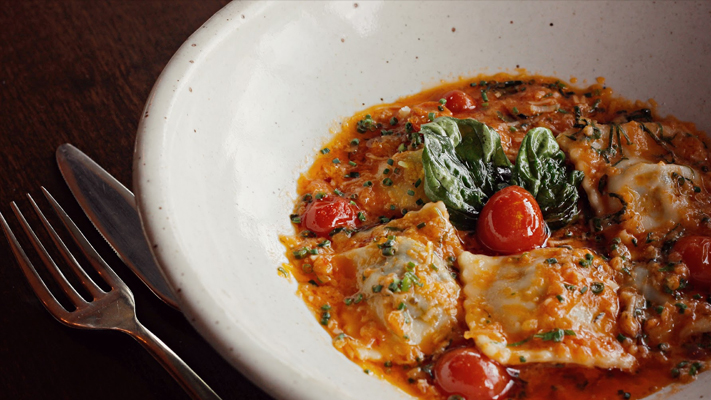 Seconds, please!
For the second course, we ordered the Caramelised Onion & Wild Mushroom Quiche, which was a pleasant surprise. The smoky, woody mushroom complemented the flaky pastry and gave the dish a punch of flavour. We especially loved the sweetness of the caramelised onion and the accompanying date chutney and though this was a heavy dish for lunch, we'd recommend you split it but try it!
We also gave the Rawas with Coriander Buerre Blanc and Tomato Olive Pilaf & French Beans a go, and found it as good as what's dished up at any other Mumbai restaurant. The Good Wife has more to offer in its heavenly Charmoula Grilled Chicken, which comes with smooth mashed potatoes and lemon coriander vinaigrette. With its edges mouth-wateringly charred, the chicken breast (with a neatly frenched bone) was imbued with flavour from its marinade of crushed coriander seeds,
dates
, mint, basil, parsley and garlic—a definite must-try for any lover of Middle Eastern cuisine.
To round off our review, we also ordered the Artichoke, Sundried Tomato and Pine Nut Ravioli with Roasted Bell Pepper Cream Sauce. The handmade ravioli was well stuffed with the sundried tomato, providing the perfect antidote to the dish's delicate creaminess.
Last but not the least
While the salted caramel crème brulee was avoidable, we loved the banana and almond cake with caramelised sauce. It was smooth, had a lovely consistency and crackling caramel on top with an aftertaste of salty burnt caramel and perfectly silky on the tongue. A good end to a great meal.
Highlights
Cocktail: Mrs Robinson
Appetiser: Roast Beetroot Salad with Goats cheese and Port Balsamic Dressing
Entrée: Charmoula Grilled Chicken
Dessert: Banana and almond cake
Priced at: ₹655++ for lunch (excluding the cocktails)
Where: The Good Wife, Ground Floor, The Capital, G Block, Behind ICICI Bank Building, Bandra Kurla Complex, Mumbai
Written By : Nirati Agarwal