Till now, we have only heard of drones with a camera. But this year's CES introduced a new perspective to the entire concept of flying cameras. The new Nixie revealed at the CES 2015 is the first wearable camera that can fly.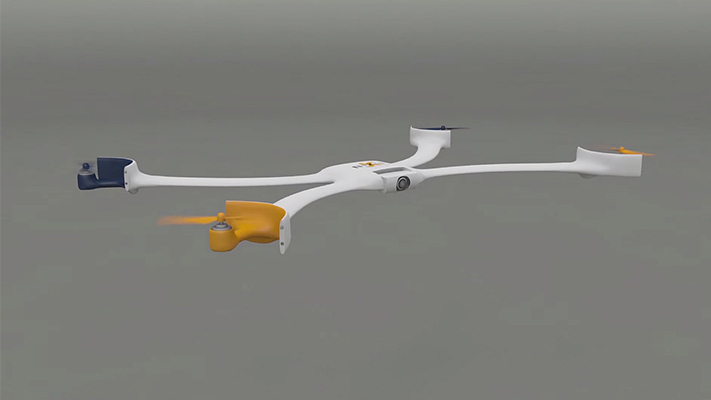 Nixie is a wearable drone that captures your activities when airborne. You can wear it on your wrist and launch it instantly whenever you want it to fly. Once aloft, Nixie uses the Intel Edison chip, a tiny processor that's no bigger than an SD card and it's this in-built software packed into a tiny shell that takes your GoPro's vantage point one step further.
Although, at the first look, Nixie somewhat resembles a bulky bracelet, but it unfolds into a small sleek quadcopter through a simple gesture of your wrist. This tiny drone is designed in such a way that it will detect your presence and fly around you pointing its camera to film your exploits.
Seen as a natural evolution of technology, Nixie comes with a boomerang mode that takes your photo or video and flies back to you. Though tiny, it has a great powerful camera that gives you high definition videos at 1080p and crisp images of your memorable moments. Nixie is a unique gadget that can make photography easier and a hell of a lot more interesting, we think!
Watch the video to know more:
Written By : ROUNAK GUHAROY