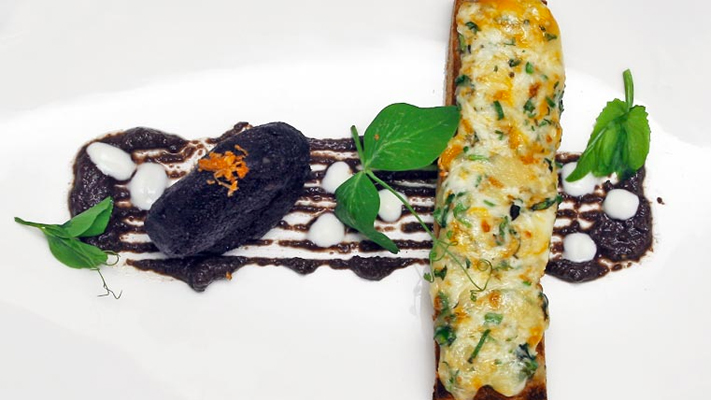 When did you realise that you wanted to be a chef? Was it always your first career choice?
My first career option was to be a pilot; to fly fighter jets. I couldn't pursue it because they failed me in the medical test for being too short. I then went to the Oberoi hotel management school because I wanted to be a bartender, but faced the same problem. They told me the counter is too high for you. So they put me in the kitchen. And that was the best thing that happened to me. It was my first brush with cooking and I realised that was what I wanted to do.
How do you design a menu?
Designing a menu involves constant experimentation with food coupled with a strong cooking foundation and training. We take guests feedback to know what they like because at the end of the day, they should go back happy. It's about things that are in season, in demand and sometimes creating a demand or trend as you go.
Food and travel go perfectly together. What have you learnt from your experiences?
Travelling is a huge inspiration and very educational too. You see and experience many things and learn from them. It gives you an idea of how people feel about food and culture. It inspires me to use the learning and skills acquired from different experiences back into food.
VIDEO: An exclusive rapid fire session with Vineet Bhatia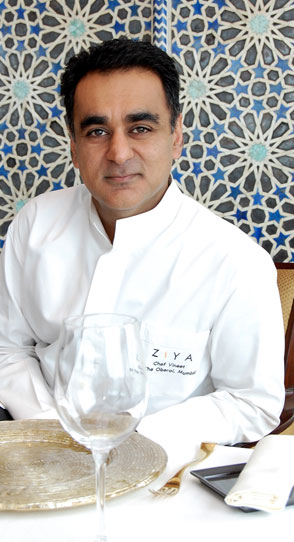 How did the idea of Rasoi come about?
The idea was never to own a restaurant. I come from a very simple middle class family. I got into a working partnership in UK with two investors, which did really well, but I didn't really see any profits. I opened Rasoi in 2004 and did things which we felt from our heart. My wife and I have been running it for nine years. However, I was very sure that it has to be Indian food.
What exactly does the Michelin star mean to you?
We've never cooked for the guide-books or awards. That has never been the criteria. It's always been about looking after a guest. Awards and recognition are merely the by-products of doing something you love, and that is always welcome. Of course, awards are very important because they open many doors for you and create an awareness of the food you are showcasing. When you're being a pioneer or maverick in a certain field it's always nice to get recognition as people take you more seriously. If there was no recognition given, people wouldn't take you seriously. A Michelin star sets a benchmark and allows other people to think that if we can do it, so can they.
You're a chef, restaurant owner, travel show host. Which of these do you enjoy the most?
I enjoy cooking irrespective of where I am. It could be in the kitchen, in front of the camera, or whether I'm travelling. I'm very fortunate as all this centres around my passion for cooking.
Written By : Manasi Rawalgaonkar