From starting out as a rapper known as
The Fresh Prince
to giving memorable performances in films like
Seven Pounds
and
The Pursuit of Happyness
, Will Smith is among Hollywood's most versatile actors. His large volume of work which also includes stints as a producer and writer has earned him several titles such as 'The most powerful actor in Hollywood' (
Newsweek
in 2007) and 'The most bankable star worldwide' (
Forbes
in 2009). Will Smith recent film,
Concussion
, sees him play Dr Omalu, a Nigerian immigrant who discovers that the sport of American football can cause irreversible damage to the brain of the players. The performance, regarded as his best, earned him nominations for Best Actor at this year's Golden Globe and Screen Actors Guild Awards.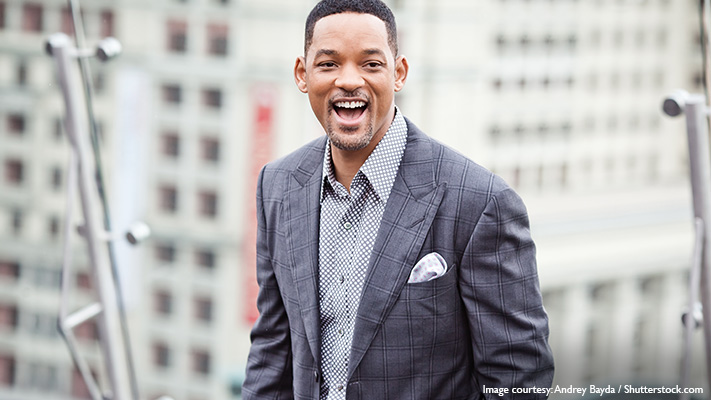 In an exclusive chat with
The Label
, the American actor, producer,
musician
and songwriter gives us a peek into his personal life and the values he holds important.
Q. In the film there are several references made to Dr Omalu's education. What does education mean to you personally?
When I was growing up, my mother worked for the school board of Philadelphia and she was very particular about how we would speak. I would be screaming at my friends, "Where are you all going to be at?" My mother would hear me and would say, "Well I hope they are going to be behind that preposition". So there was very serious focus on education. My
father
on the other hand was in the Air Force. So he was much more about being hands on, about going in and doing things. He said that you learn from failing, he said do it wrong, but just do it. When I left high school and started making music, it almost killed my mother that I didn't go to college. But I feel like my job is the ultimate space of education and to be able to do things like this and learn about people and ideas through cinema, for me, is the ultimate way of education.
Q. Dr Omalu's character is often underestimated in Concussion. Have you ever felt something similar?
No. But the funny thing is that I always feel way short of where I want to be in terms of how I want to express myself. I think it's so much better if you just accept that you don't know and then the information permeates so much more easily. And I think that the way that I grew up, constantly being confronted by my limits, has been extremely healthy and I didn't consider myself smart or intelligent in that way. I consider myself a fighter and I am going to figure it out in spite of whatever I may lack.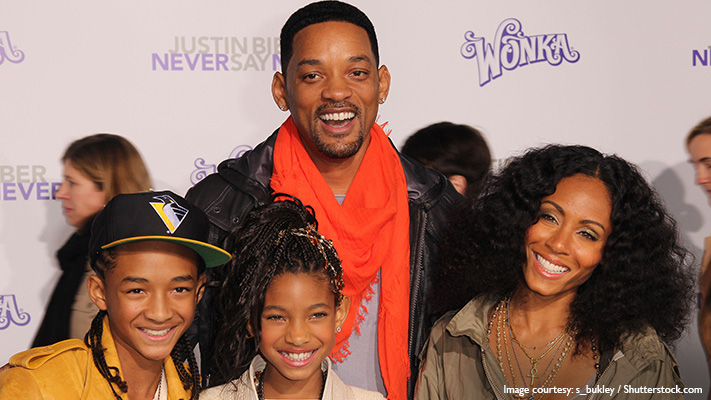 Q. It has been quite a while since we last spoke. Can you tell me where you are at this time in your life?
Well, I am definitely turning a corner in my life and in my career. I have a 23- and a 17-year-old boy and a 15-year-old daughter. And I am 47, so I am making a transition in my life and career that is not absolutely clear to me as of now. But in making a film like Concussion I feel more useful and I feel that it has a purpose. I am now looking forward to challenging myself and thinking more of how I can contribute more through artistry.
Q. You spoke about your kids. How do you keep your marriage romantic and interesting while avoiding the 7-year itch?
Well, first of all, I guess you can never really avoid the itch. You just don't scratch. You know what is really interesting about Jade [wife Jada Pinkette Smith] is that she is real, she's not trying to pretend to have something or make something that is not there. For instance on our wedding night she said, " You know, you are really not a smart man. You are at a high point in your career, more famous now than you have ever been and you got married, that's not smart". For me it's not about her. It's about who I want to be. Relationships are not about 2 people together; it's about 2 individuals. It's like, I got to worry about me. Like I have to make sure that I'm the best person that I can be. And the she's going to be the best person that she can be. I am going to make sure that I am happy, she's going to make sure that she's happy, then we are going to come together and be happy. We don't put foolish weights on one another. Nobody can make someone else happy. You just can't. That's a really false idea that we have that it's your partner's responsibility to make you happy. From Day 1 she told me, "I have problems and I'm going to work on my problems and you're going to work on your stuff and we're going to come together and share our lives". But she was very clear that the problems that come up in a relationship are not relationship problems. They are separate individual problems that are infringing on the relationship. And that approach has been something that has worked very well for us. If I am not happy, it's my fault.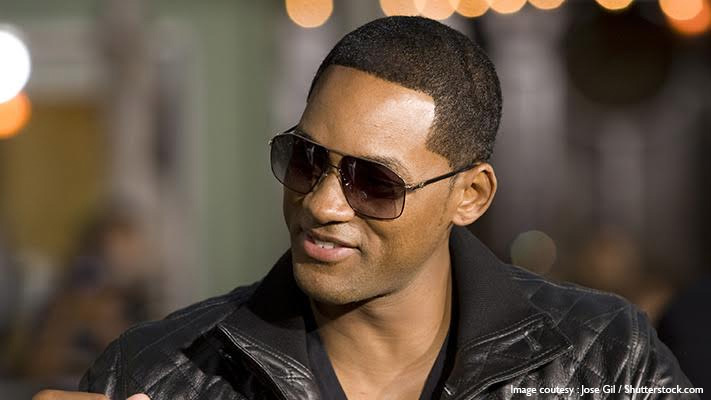 Q. The character you portray in Concussion is a strong believer in faith and destiny. Do these 2 factors play an important part in your life?
As far as faith is concerned, my grandmother was in charge of everything at the church. She was deeply and profoundly a faithful believer and we were raised in that way. There was a belief instilled in me as a child that if you set your mind right and treat people in a way that Jesus treated people, then your life will go well. And that has been very helpful in my life to keep my energy and my attitude pure and clean and hoping and wishing the best for everyone even when they don't necessarily have that same hope for me. I wouldn't say that I am deeply religious, but I am deeply spiritual.
Watch Will Smith give one of his most memorable performances in Concussion, slated for release in India on 5 February 2016.
Written By : Noel de Souza