The onslaught of
summer
brings with it an unquenchable thirst for all things chilled, and a crisp beer is the best thing you can treat yourself to at the end of a long hot day. And while there is never a shortage of options to choose from, the latest trend of artisan or craft beers in India has broadened our choices. With something for everyone—from light, fruity beers to the bitter hoppy ones—
The Label
brings you an inside look into the latest mango-inspired brew by Mumbai's The While Owl.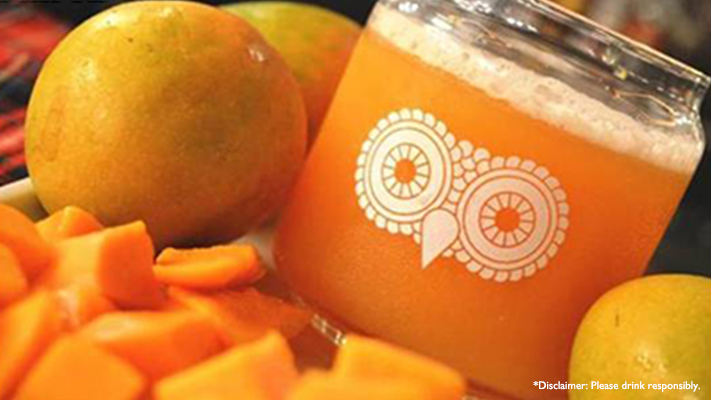 Launched on 10 April, the Alfie is yet another feather in the brewery's cap, which is well known for its unconventional fruit-infused brews. Some of
The While Owl's
more popular choices include the Halcyon (with moderate hints of banana and clove), Paulina (apple and pear infused beer) and Elf (a spiced-pumpkin ale). Diehard lovers that we are of craft beers (and mangoes, of course) we could not wait to try Alfie out!
Fruit-infused beers can be quite tricky, with the fruity sweetness often overpowering the flavour of the
beer
. We'll admit we were a tad apprehensive when we heard about Alfie, considering mango is one of the sweetest fruits known to mankind. But much to our delight, The White Owl gets the flavour spot-on, with the bitterness of the beer countered by subtle infusion of sweet mango.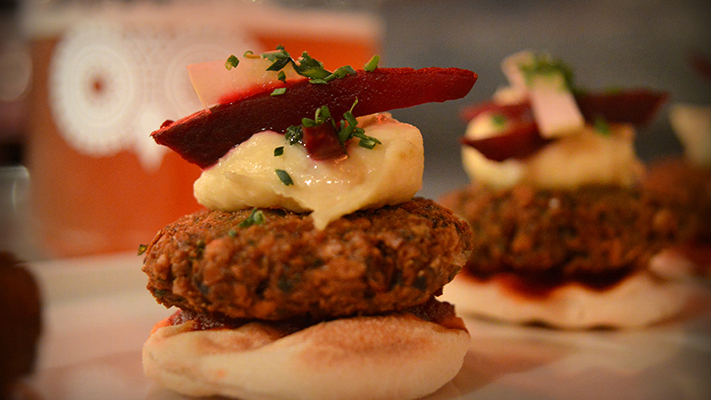 The refreshing Alfie with bittersweet undertones is best enjoyed when paired with either of the chef's recommendations: Falafel Crisps, a specialty that comprises a crispy pita base and falafel topped with creamy hummus flavoured with pepper and cumin, and garnished with cucumber and beetroot, or the lemony Red Snapper Ceviche, which we were told was one of the most popular dishes here.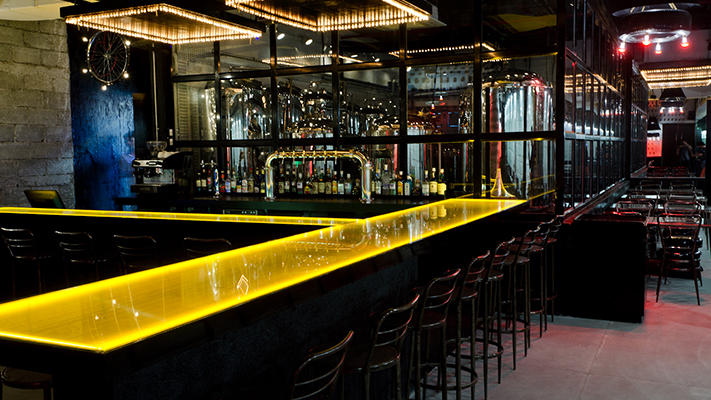 The brewery also offers a beer pairings menu that is interesting to try (we'd recommend the Asparagus & Cherry Tomato Pie paired with the Irish brew, Diablo) and has a busy yet breezy vibe that invites you to simply forget work and enjoy a little downtime. With beer pong on Wednesdays and new brews being introduced every little while, The White Owl keeps the excitement going. Most of the diners here, like us, also signed up for the brewery tour, led by the affable brewmaster Mehul Patel who explains the entire brewing process with friendly flair.
We'll keep you updated on the latest summer cocktails; in the meantime, do let us know what you've been trying!
Where: The White Owl
One Indiabulls Center, Tower 2 Lobby, Senapati Bapat Marg, Lower Parel West, Mumbai, Maharashtra
What: Alfie, a mango-flavoured craft beer
How Much: ₹325 for 300 ml and ₹495 for 500 ml
Written By : Neehar Mishra