Travelling is liberating and has the power to change your perspective for the better, on most occasions. But one bad experience can really mar your entire trip and make you cynical about meeting and making friends with strangers. A little caution is always handy.
For instance, if you have a friend who's coming to India for the first time you will most likely warn him or her about scams such as taxi drivers overcharging the fare, louts who promise the world and under-deliver, temple priests who rip you off in the name of religion, and so on. And it is not just India; you will find crooks that target innocent tourists the world over. In fact, there is an entire parallel industry working on these scams. Here are a few of them you should be aware of. Better safe with the knowledge, than sorry due to ignorance.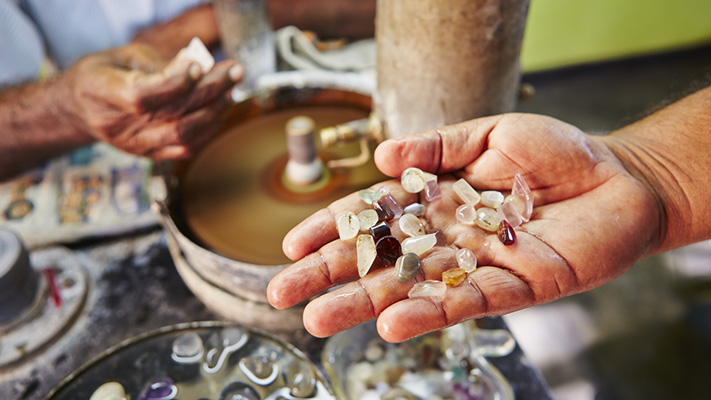 THE BANGKOK GEM SCAM
Location: Thailand
This is a popular scam and despite so much literature on it, crooks still get lucky. In Bangkok, when visiting any temple around Old Bangkok you'll have a local gentleman around the premises tell you that the temple is shut down because of some holiday or because the priest is performing some rituals inside. He assures that it will open in a couple of hours. In the meantime, he will try and get friendly with you. You are then told about some 'Export Centre' or a jewellery shop where you can purchase gems and precious stones at heavy discounts only on that day, which you can then sell off in your home country at 3 to 5 times its cost. The lout will try to take you there and keep talking about the massive savings and the crazy profit you can make back home. Naturally, the gems are worth nothing back home. On many occasions, tuk-tuk drivers are hands-in-glove with the perpetrators of this scam.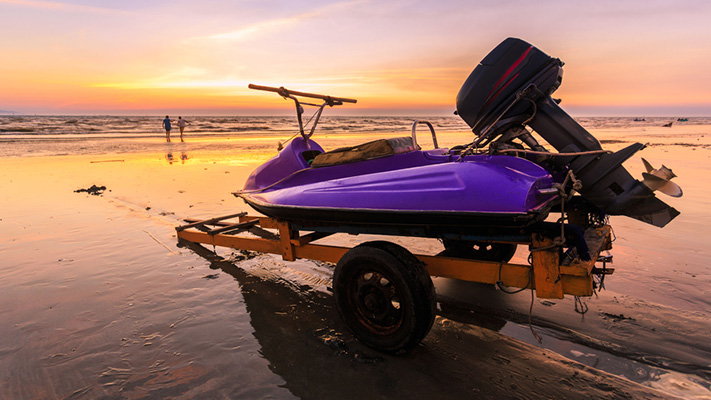 THE JET SKI SCAM
Location: Thailand
Pattaya is famous for its beaches—where water sports is popular—and nightlife. A lot of the tourists rent Jet Skis to glide on the water. Before you rent the Jet Ski, you are asked to sign an agreement with the rental company, stating that any damages to the Jet Ski should be paid for by the tourist. That's a standard procedure even while renting cars or bikes. Once you are back with the ski, the owner will bring up some issue with the Jet Ski and will demand an inordinate amount from you as payment for the damages. If you do not pay up, he will call the policemen—who are alleged in on the scam as well. The best option is to avoid hiring a Jet Ski. But if you do want to hire one, ensure you have clicked enough pictures of the Jet Ski on your cellphone as proof.
MONEY EXCHANGE SCAM
Location: Indonesia
This scam is particularly prevalent in Bali. There are several money exchanging shops in Bali; some even with boards announcing 'Authorised Money Changer' that advertise moreIndonesian Rupiah(IDR) per dollar, sometimes almost 1000 IDR more than the standard money exchangers. Quick tip: If the exchange rate seems too good to be true, it is probably best avoided. The trick lies in the sleight of hand, whereby the money exchanger will count stacks of money and keep it in front of you. Then try to distract you by asking you for change or to count one half of the money, while he reduces money from the other half of the stack that he has.
Bottomline: If you are not careful, you may end up with sufficiently less IDR than a regular money exchanger. Always ensure that you are the last person counting the money. If the lender realises that you are on to his game, he will simply refuse to lend you money, in which case you should simply walk out.
THE PLAYING CARDS SCAM
Location: Vietnam
Just like the Bangkok Gem scam, the main victims of this scam involve tourists who want to make a quick buck while on a holiday. In places such as Saigon or Phnom Penh, some cunning locals will get friendly with you and talk about some relative moving to your country. To add to that effect, they will extend an invitation to dine at their place. Back at the host's place, you will most likely meet an off-duty high stakes casino worker who will talk about some game called Poker 21. You will be taught the game and your teacher will also teach you some cheat codes. In order to test your mastery, you will be prodded on to play with money which the host provides. Just while this is happening, out of the blue, some high-stakes player—businessman from Singapore or a lady from Brunei—will drop in to play a game. Your host will try to make it look like you and him will rip off the unsuspecting guest, when in reality YOU are the one who is being set up to lose a big hand.
Hat tip: Just excuse yourself the moment the host puts money on the table to test you.
Written By : Nimish Uday