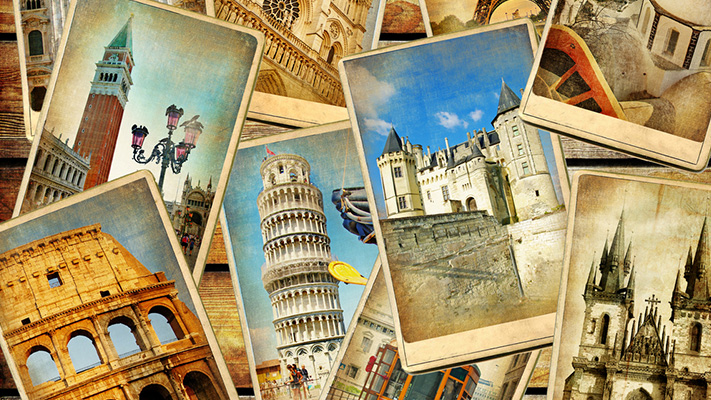 Thanks to the regular dose of Bollywood songs shot in alpine locales, a large number of Indians love living this dream life in European cities. But like with Asian cities, the tourist hubs of Europe are also littered with a lot of scammers who are out to make a quick buck at the expense of the gullible tourist. Here are a few scams you should be aware of when vacationing in Europe.
The friendship bracelet scam
Location: Paris, France; Rome, Italy and Barcelona, Spain
Tourists throng to Paris and Rome, and the historical sites are a playground for crooks. One of the most scams is the Friendship bracelet scam. You will have a random friendly stranger approach you and try to offer you sightseeing advice or directions, even though you haven't asked for it. In the meantime, he will try to put on a woven bracelet around your wrist and tie it. He will then demand you pay whatever he wants to charge for the bracelet, which is of course an inflated amount. If you try to resist, the scammer will raise a hue and cry, accuse you of stealing his bracelet. A lot of tourists just pay a handful of Euros just to avoid embarrassment.
Hat tip: Just put your hands in your pocket when you are approached by strangers giving unsolicited advice. If the scammer gets your hand, pull away and assertively tell him that you do not want the bracelet. If the bracelet is tied, just pay pennies and tell him that he can have the bracelet back if he dosen't want the money.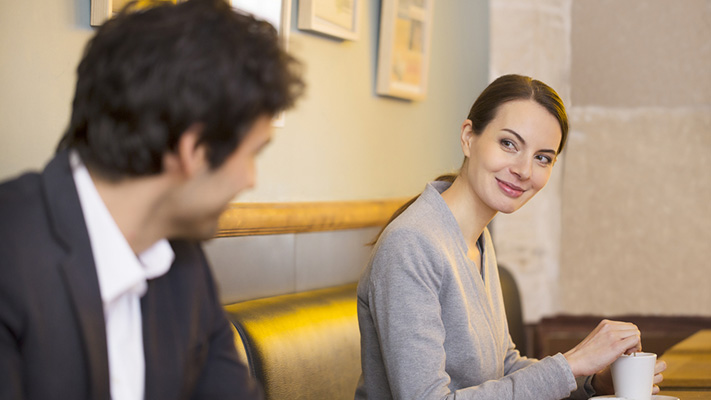 Attractive flirty locals
Location: Most cities in Europe
This scam involves a femme fatale who will approach you and start flirting with you right off the bat. She will respond to all your charming ways and will suggest that you go grab a few drinks. That should be a red flag. But since your hormones have taken over, you will agree to go to a bar of her choice: Mistake number two. She will order the drinks for you and you will repeat the orders: It only gets worse! After an hour or so when you are about to leave, she will excuse herself to go to the bathroom. You'll now be given the bill with the drinks you had (and sometimes the ones you didn't) that is ridiculously overpriced; over $1,000 in most cases. In the meantime, the girl will magically disappear and you will notice some beefy guys at the door, who will ask you to pay up, if you create a scene with the waiting staff. They will also offer to accompany you to the nearest ATM. If you refuse to pay up, be prepared to be roughed up by these goons.
Hat tip: Use common sense! You may think you are a ladies' man, but if an attractive woman (someone clearly out of your league) approaches you and starts flirting, alarm bells should start ringing. If she does want to have drinks, go to a place of your choice. Read the menu before hand and pay for drinks as you have them to avoid a ridiculous sum at the end.
Clip joint scam
Location: Prague, Czech Republic
A clip joint is basically a strip club or night club where customers are tricked into paying excessive money. In Prague, for instance, the scam is carried out by a whole network of people. The gatekeeper of the club you are exiting will tell you of a joint where you can pick up girls and will also call a cab for the purpose. The cab driver, who is in on the scam, will take you to the clip joint. Here you may come across beefy goons who will not let you go unless you pay them the money they demand. They threaten you by telling you that they know you have enough money since you were expecting to meet a prostitute. The cab driver makes money for every 'client' he takes to the clubs.
Hat tip: Same as before, use common sense. Don't fall for the gatekeeper's suggestions, especially when drunk.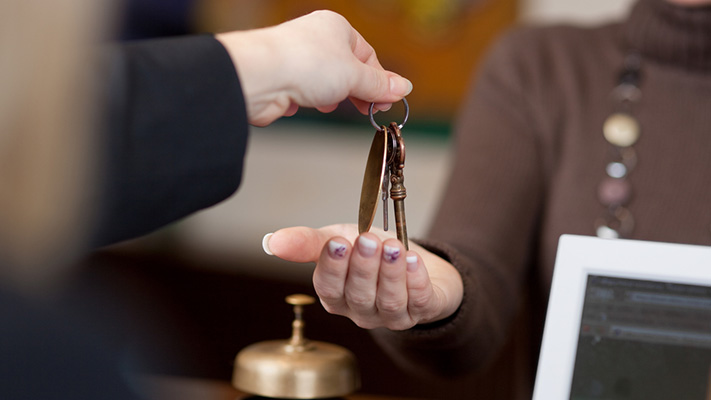 Room inspectors
Location: Barcelona and Madrid, Spain
Two men, seemingly dressed as hotel staff, will knock on your door during the night claiming to be room inspectors. While one of them has you engaged in conversation about how checking the room for drugs and other illegal stuff is routine, the other accomplice will go into your room and pocket all your valuables such as cash, camera, cards and so on. NEVER entertain anyone claiming to be 'room Inspectors'. Before opening the door and letting anyone in, just call the reception desk to confirm. They will get the hint and not bother you.
In Part II of this series, we take a look at the interesting schemes petty pickpockets come up with to rob you.
Written By : Nimish Uday