The end of October spells just one thing… Halloween! Have you thought about your costume yet? If no, then read on as we give you some serious ideas; if yes, read on anyway. The Label presents you with five Hollywood-inspired favourites.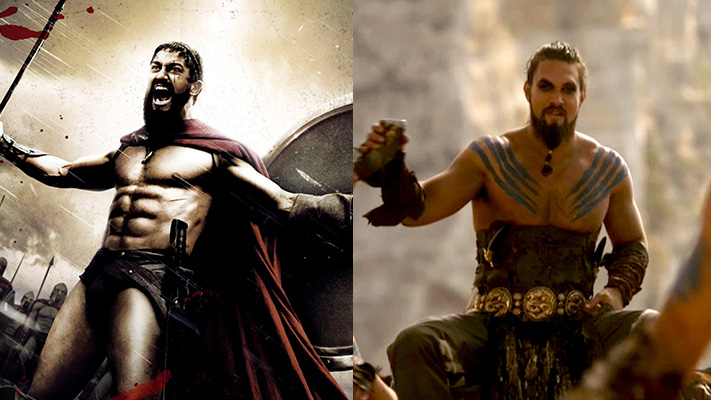 Who: Dothraki Khal Drogo
TV Series: Game of Thrones
While you patiently wait for Game of Thrones season 5 to premiere, enter the world of Westeros this Halloween and dress up as Dothraki Khal Drogo. Just throw on a wig, or if you already have a lustrous mane, add some extensions and mimic his Dothraki speech into a party.
Who: The Sticky Bandits
Movie: Home Alone 2
If you're going to a Halloween party with your best buddy, dress up like the 'Sticky Bandits' from Home Alone 2. If you're dressing as Harry, just drape yourself in a long winter coat, a black skull cap, get clean shaved and throw on a shirt along with black trousers and a muffler. But, if you're dressing as Marvin, you need a light, brown afro wig, a round neck T-shirt; brown trousers, and a windcheater (preferably brown). Sport a French beard to add some realisism to this look and voila! Finally, brace yourselves with some pillow cotton, after all, what's the point of dressing up like the Sticky Bandits if you don't have anything sticking on your get-up.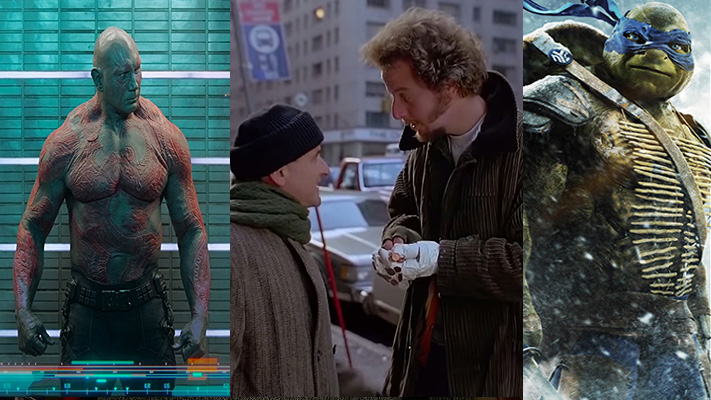 Who: King Leonidas
Movie: 300 Prepare for Glory
If you have a toned physique and want to flash your six pack abs to your friends, then walk into a party as King Leonidas from the movie '300'. For those of you falling short of a 6-pack (This is Spartaaa…we understand), fret not for we bring you bodysuits to the rescue! Of the various bodysuits available in the market, all you need is one perfect fit and a nicely shaped beard along with the Spartan helmet and armor, after all, no Spartan is complete without his Spartan war kit.
Who: Drax the Destroyer
Movie: Guardians of the Galaxy
This character is one of the most famous contemporary movies today. And what better way to attract maximum eyeballs than dressing up likes Drax from the hit movie. Guardians of the Galaxy. In order to dress up like Drax, you can either hire a prosthetic artist to put some make-up on you or you may simply just buy a jumpsuit printed to look like Drax's skin with shoe covers and a molded face mask with elastic band. A whole lot of out-of-world, in less than no time!
Who: Teenage Mutant Ninja Turtles
Movie: Teenage Mutant Ninja Turtles
The remake of the classic Teenage Mutant Ninja Turtles (TMNT) movie is not only winning the hearts of millions, but it's also the top searched Halloween costume this season. Either go down the DIY route and make a costume on your own or opt for the easy way out and pick out a ready-to-wear jumpsuit that comes with the essentials you need to get the complete look. Remember, your TMNT costume must have two knee pads and elbow pads. You should also have a mask and a shell that can be stuffed to approximate the appearance of a turtle shell. Arrange for a stick — this ooze stick will complete your TMNT look.
Written By : Rounak Guharoy