Graphic novels encompass a range of genres—from classic superhero stories to real-life socio-political memoirs. Here is our list of 5 must-read graphic novels for the potential enthusiast.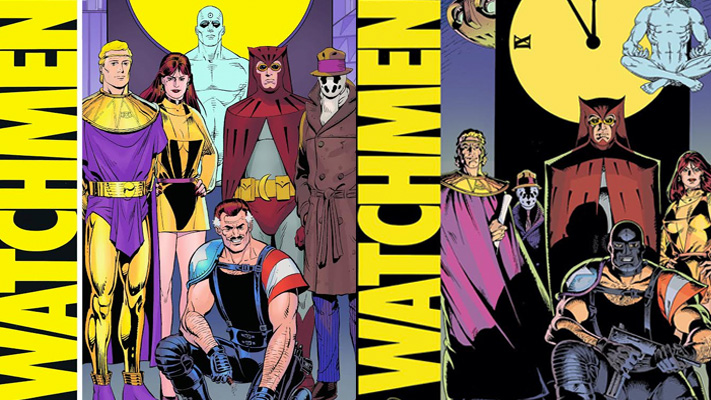 #1 Watchmen by Alan Moore

Alan Moore is known for building complex, detailed worlds and characters that are equally multidimensional. There is no better precedent of his iconic style than
Watchmen
, which is arguably one of the greatest graphic novels of all time. The series strays from the
typical superhero paradigm
 and presents us with a far more recognisable world—one in which people are made to question the very nature of what makes a hero and, more importantly, whether one can truly exist. Moore has crafted an intricate landscape that propels you into a world populated by heroes, anti-heroes and those that blur the line between the two.
Watchmen
leaves you captivated long after you've put it down.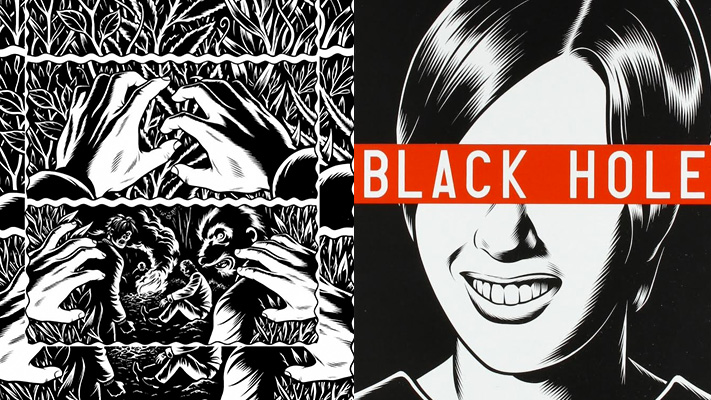 #2 Black Hole by Charles Burns
Black Hole is a bizarre, sometimes disturbing but extremely poignant graphic novel that delves into the heart of the human condition, and what it means to be a functioning member of society. The story is set in a small town ridden by a plague that results in severe physical mutations. The mutations cause the victims to become social outcasts and live on the outskirts of human society, where the comfort of stability no longer exists. The black-and-white artwork is riveting, not merely because of the intricacy of the illustrations, but also because of that haunting depictions of the characters and the dystopian world they inhabit. Black Hole is a metaphor for the insecurity, the paranoia and the fear we all experience as we attempt to stay within the bounds of everyday life.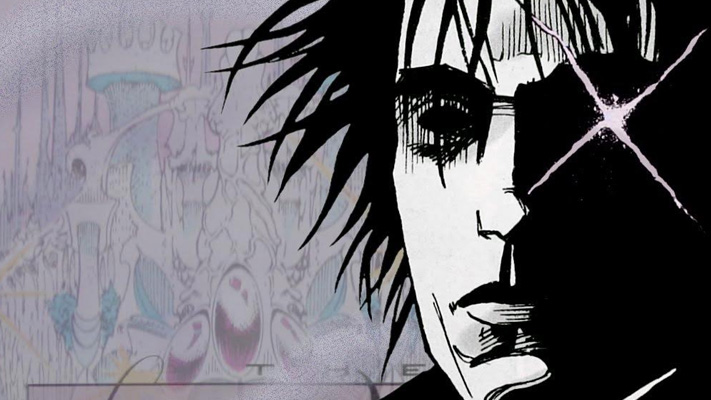 #3 The Sandman by Neil Gaiman

There are few works of fiction that are as potently haunting as Neil Gaiman's graphic novel series
The Sandman
. Presented in 10 volumes, it tells the story of a very different brand of superheroes. Known as collectively as "the Endless", the 7 characters that represent different facets of human existence come together to influence and shape the lives of mortals, often
blurring the lines between reality and fantasy
. The protagonist Dream, known more commonly as Morpheus, is accompanied by Desire, Despair, Destruction, Destiny, Delirium and Death, and together they reign over a surreal, fantastical, almost nightmarish world. Rife with eerily spectacular artwork,
The Sandman
is a must-read for all enthusiasts of literature, art and fantasy.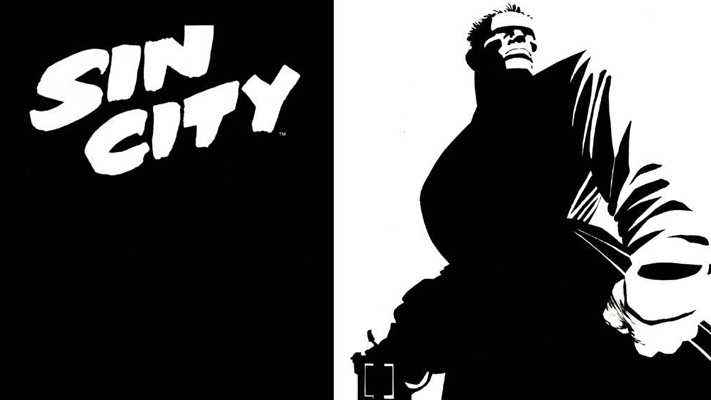 #4 Sin City by Frank Miller

Immortalised by the movie adaptation, Frank Miller's
Sin City
is a graphic novel that is best known for its film noir-style artwork and its
minimal use of colour
. It is made up of several individual stories—known as yarns—that deal with different characters and depict the various parts of the fictitious Basin City, while exploring the nature of crime and corruption in a context that is as jarring as it is profound. Miller has repurposed the traditions of the comic-book style and uses space, language and artwork in an unconventional yet wholly visceral manner.
Sin City
, with its unusual spin on what constitutes visual storytelling, is a staple in any graphic novel enthusiast's library.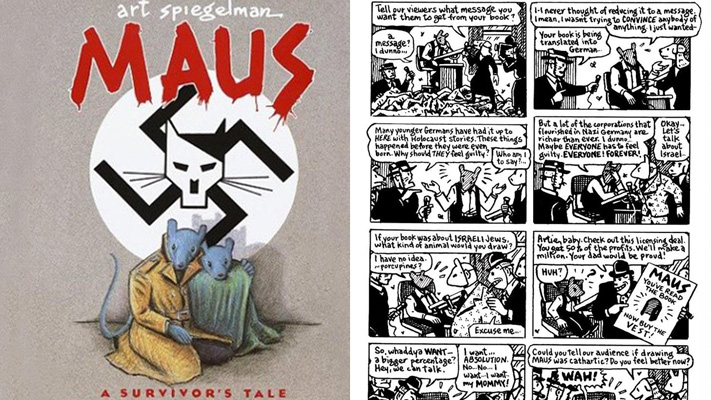 #5 Maus by Art Spiegelman
Probably one of the most powerful graphic novels of our time, Maus is the revelatory true story of Art Spiegelman's father's experiences in Auschwitz during World War II. Comprising two volumes, Spiegelman cleverly tells the story of his father's experiences in the concentration camp in his father's own words, which is often funny, relatable and inspiring. Spiegelman adds layers to his story by exploring his own relationship with his parents and by weaving his father's narrative with a parallel narrative in which he shows himself interviewing his father for the book. What makes this book truly unique is that Spiegelman presents his characters as anthropomorphic animals, so as to symbolise the feral, 'kill or be killed' nature of life during World War II. Maus is one of the most acclaimed works of literature in the modern world, and with good reason. There are few books that can leave a reader with such profound respect for humanity and for the impact art can have in this world.
Written By : Avantika Shankar