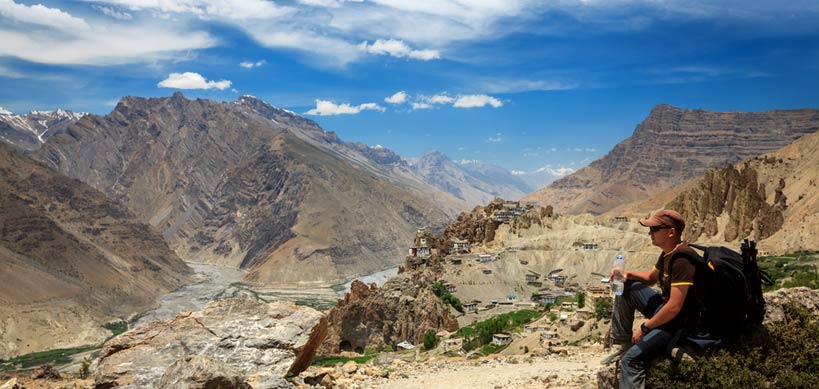 1. Parvati Valley and Miyar Valley, Himachal Pradesh: In the beating heart of the Himalayas in Himachal Pradesh lies the valley of the Goddess, blessed with scraggly ridges and steep cliffs. Parvati Valley, located at the cusp of the meandering Parvati River and the Beas River, is a region lush with flowers and rocky outcrops, perfect to get a grip on as you shimmy up their surface. Surrounded by snow-capped mountains, the region has hot sulphur springs that a long and languorous trek through the valley can bring you to. Miyar Valley, on the other hand, has verdant forests, snow-capped peaks, gushing rivers and picture-postcard hamlets. The valley shares its border with Zanskar in Ladakh. Breathtakingly beautiful, the conditions here are ideal for rock climbing. Climb on one of the countless mountains facing the glistening Miyar Glacier. The granite towers are perfect perches for veteran climbers, taking you atop the mighty Himalayas.
2. Hampi, Karnataka: The erstwhile capital of the mighty Vijaynagar Kingdom, Hampi is a fascinating outpost for rock climbers—a wonderful journey of discovery in its past. Its landscape is flecked with boulders and rocks, making Hampi ideal for bouldering—a version of rock climbing done without ropes, drawing on one's strength and stamina, as seen in Mission Impossible 2 demonstrated by Tom Cruise. So, just pack your climbing shoes, chalk powder, crash pad and brush—to scrub clean the holds—and head to the Hemakuta Hill, the most popular bouldering spot, where you can scrabble your way across the gigantic granite rocks. The best time to visit is during winter in the cool climes. And once you've conquered the
rotund crags, set off to explore this UNESCO World Heritage Site, its magnificent edifices and stately temples.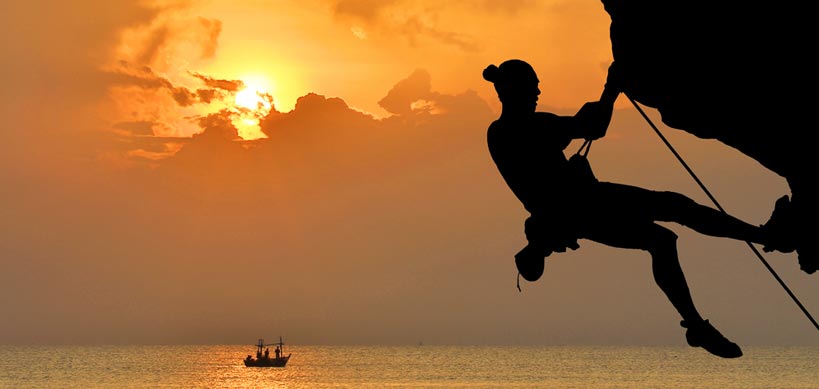 3. Malshej Ghat, Maharashtra: If you're a novice when it comes to conquering rocks, then head to Malshej Ghat, tucked in Maharashtra, on the slopes of the Western Ghats. Its rocky terrain is perfect for a trek and rock climbing. During the monsoon, it glistens with waterfalls and is awash with greenery, but approach the slippery climb with proper safety measures. Explore the soaring Darkoba peak that slices through the clouds, clamber around the Harishchandragad Fort and discover the stunning caves and the fascinating temple with intricate carvings.
Written By : Sitara Kapoor