Termed as the economic powerhouse and chief melting pot of Southeast Asia, Singapore presents a fascinating meld of cultures, religions and languages ever so slightly beneath the shiny veneer of its somewhat characterless commercial front. It's kind of a meeting point between the East and West, as it has been for centuries in its role as an important port. And you only have to scratch the surface a little to be well rewarded.
Endless shopping malls, gleaming skyscrapers and strict social order typically spring to mind among most travellers, who assume that these are the complete and paltry attractions of the city state. The island is incredibly family-friendly, with blissfully unbroken footpaths, handicap access to most buildings and public spaces, and a population that generally adores children.
So on a Grand Prix weekend, when you are already booked for the evening, the city throws out a plethora of other attractions that you can explore during the day. Have a look…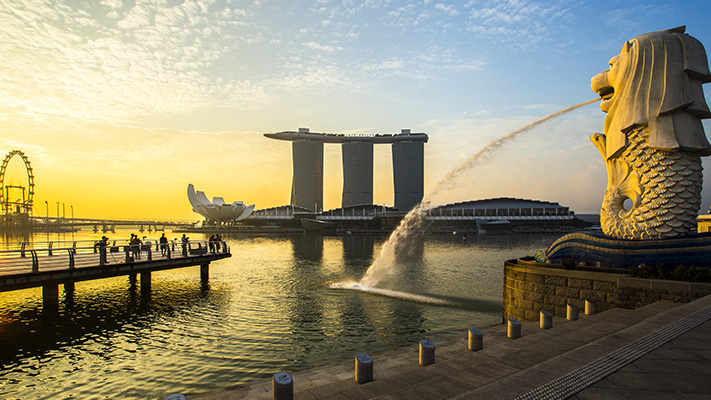 Design Green! Skycourts and Skygardens
Curated by Pomeroy Studio, Design Green! Skycourts and Skygardens is an exposition that consists of three integrated components focused on sky-rise greenery, namely The Exhibition, The Discussion and The Installation. Held at the National Design Centre from September 1 to 21, a public event will showcase global design projects, engage students in research and dialogue, and activate the centre's rooftop, through 'Transitional' by Shophouse and Co, their travelling creative platform that brings to life various spaces around the city. In conjunction with Singapore Green Building Week 2014, the exhibition and related events are conceived to celebrate the incorporation of greenery and open spaces within buildings for social interaction.
Drive
Drive is a public art project within the art precinct of Gillman Barracks—home to 16 local and international galleries as well as the Center for Contemporary Art. Alongside exciting exhibitions that follow a rolling schedule within the gallery spaces itself, the public art exhibition will include artworks submitted by the public that will be installed in all public areas in Gillman Barracks, and will feature sculptures, paintings, and photographic prints. The public will be invited to submit artworks and, under the mentorship of the Gillman Barracks Association and the Arnoldii Arts Club, will install their artwork. The public art exhibition will be spotted all around Gillman Barrack for the whole of September, while an online platform for voting and a free educational programme organised by the Arnoldii Arts Club will feature artist talks, performances and other insights on what 'drives' artists. The best artwork will be selected to receive a prize of $5,000 which will be presented during Gillman Barrack's 2nd-year anniversary events. Other events include a free outdoor movie screening that evokes the romance of the drive-in movie era to celebrate the F1 Grand Prix season.
Kapok – Designed in Singapore, made for the world!
Kapok is a culture and lifestyle store, with a focus on quality and creativity that started from a quiet backstreet of Hong Kong in 2006. Kapok at NDC presents a curated collection of lifestyle, design and fashion products from local and international designers. It has established itself as a retailer with a knack for discovering future classics and launching emerging designers. It is the place to go for designed-in-Singapore products, alongside cult global lifestyle brands.
Fuel up for F1 at The Bubble Bar
Fuel up for the races with a specially concocted Formula One cocktail available at The Bubble Bar from 12:00noon to 1:00am. Enjoy 1-for-1 deals on select beverages during 'happy hour' from 6:00pm to 7:00pm.
Speed
An exhibition showcasing F1-inspired art, unique race-used 'upcycled' products (for example, coffee tables, clocks, lamps) and F1 memorabilia with all items for sale. View large-scale 'explosive' portraits by the James Hunt Foundation official artist, Paul Oz, and the painstaking 'dot' or confetti collage work of Nikki Douthwaite. Also featuring a selection of rare signed helmets, clothing and photographs.
Once Upon a Time in Asia: The Story Tree
Come and play under the story tree. With 'The Story Tree' you can explore a lot with all five senses. You can have fun by making some art of your own to take home. Apart from this, you can also embark on an exciting trail through the museum to uncover more secrets about trees and arty facts! One should look out for the official storytellers as they spin Asian tales in the galleries. This specially-curated exhibition for children, and the young-at-heart, showcases original interactive ensembles inspired by objects in the collection of the Asian Civilisations Museum.
Apart from all this, don't forget to sip a Singapore Sling at Raffles for a splurge. Singapore may not be an exotic and raw Asian city, but there's certainly a lot in store for you when you visit this beautiful island.
Written By : Rounak Guharoy