Legendary American blues singer, songwriter and guitarist B B King passed away on the night of 14 May, 2015, at his home in Las Vegas, succumbing to health problems he'd been suffering from since early last year.  Known as the King of Blues, his silky croon and unique guitar-playing style inspired several generations of musicians which include the likes of Eric Clapton,
Jimi Hendrix
and John Mayer, apart earning a cult following across the world. While the void created by his loss will never be filled, we take heart in the fact that his music will continue to inspire and delight music lovers for many years to come, and bring you a low-down on some lesser-known facts about the King.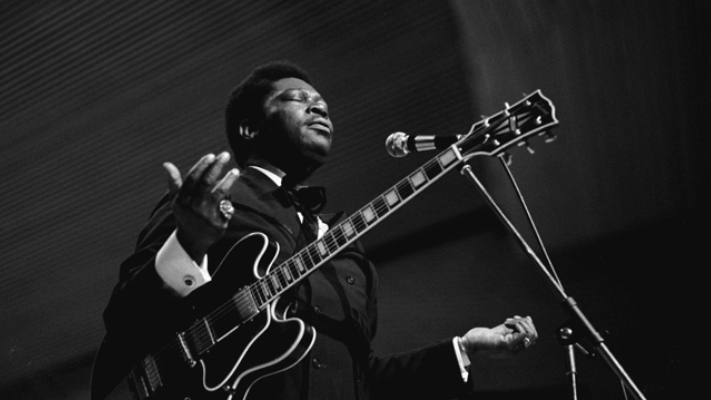 #1 The BB in his name stands for Blues Boy, a shorter version of his nickname Beale Street Blues Boy. King was originally born Riley B King.
#2 King's first guitar was named Lucille. The name is borrowed from a fire accident that occurred in a dance hall in Arkansas where King was performing. While the building was being evacuated, he realised that he'd left his guitar inside, but managed to run back in and save it. Later, he found out that the fire was caused by two men engaged in a drunken brawl over a woman named Lucille. The two men unfortunately perished in the fire. King named every guitar he has owned ever since Lucille, apparently as a reminder that it's stupid to run into a burning building or fight over women. Wouldn't we all agree?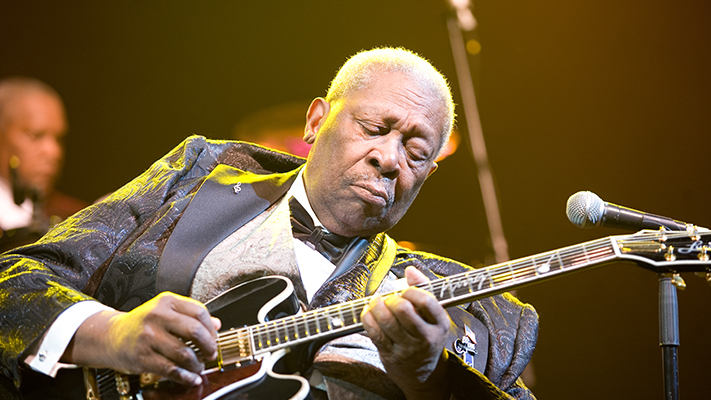 #3 King was a certified private pilot and frequently flew himself to gigs until his insurance company and manager advised him to only fly with another certified pilot. He took their advice—at the age of 70!
#4 King was married twice. His second
wedding
, to Sue Carol Hall, was presided over by Reverend C L Franklin, Aretha Franklin's father.
#5 In the '30s and '40s, blues was considered to be the Devil's music. King was thus forbidden to sing the blues early on because of his family's religious beliefs. Growing up, however, King lived with the famous Memphis blues singer Bukka White, his mother's cousin. It was she who trained him in the genre of blues.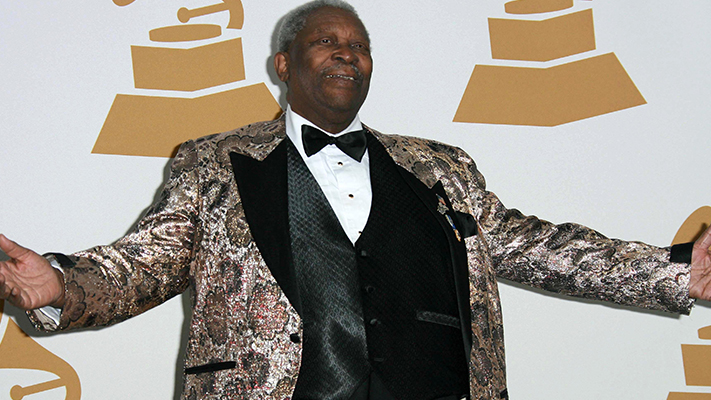 #6 With 16 Grammy wins and a Recording Academy Lifetime Achievement Award in 1987, King is among the top ten Grammy winners of all time, with the highest number of wins in the blues' genre by any artist.
#7 The King of Blues has 15 children and over 50 grandchildren!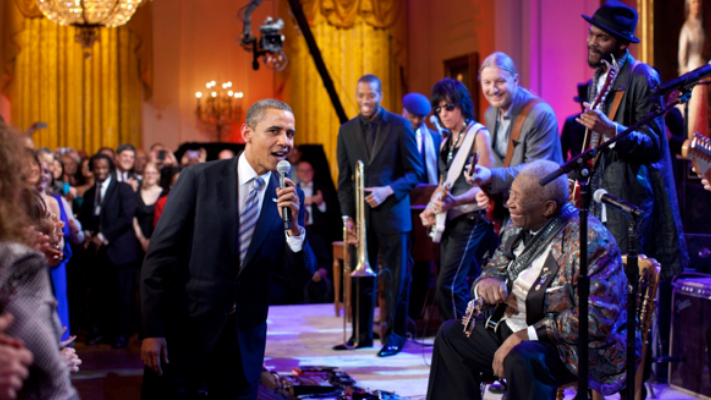 #8 When King performed at the White House in 2012, President
Barack Obama
couldn't help but join him onstage for a version of
Sweet Home Chicago
.
#9 King played over 250 concerts every year—a number that will put most young artists to shame—even after he was well in his 70's. It was only after he hit 80 that he decided to take it easy.
#10 King's solo album One Kind Favor is the highest debuting album of his career. It debuted at No 37 on the Billboard 200 in September 2008, when King was 80 years old!
Written By : Neehar Mishra