Luxury mobile phone handsets weren't always the most technologically advanced devices, but were always known for their impeccable build. Today, as most manufacturers are catching up with the consumers' demands for advanced technology and features, the luxury brands have begun to incorporate the latest software. Hardware capability has also taken huge leaps in recent years and the construction just keeps getting better. From precious metals to sapphire crystal glass that ensures your screen is scratch resistant, the phones always offer the highest quality possible. Here are a few of the most noteworthy communication devices and what sets them apart from products from the mainstream mobile phone industry.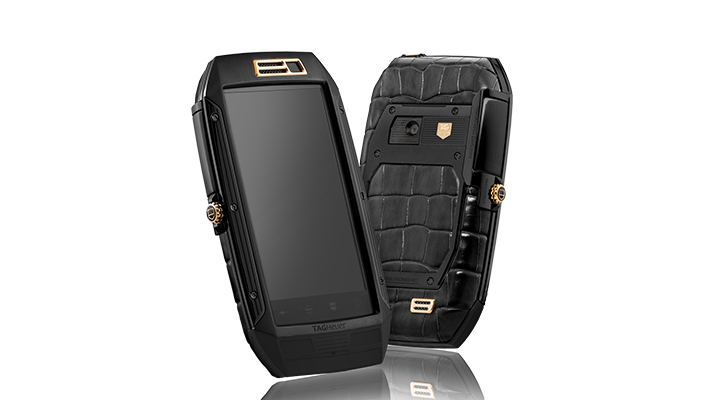 TAG Heuer Taglink
The thing with experienced watch manufacturers is that they know how to build a device that is strong, durable, and has perfect finishing in every detail. And that's how TAG Heuer does it with the Taglink. A smartphone that runs on Android and offers shockproof construction, this instrument embodies excellent design and technology. As seen in TAG Heuer watches, this phone also has a crown with the TAG logo. The crown is used to open the panel on the top, left-hand corner of the phone, which reveals the slots for its accessories, etc. The frame of the screen is made of mirror-polished and fine-brushed stainless steel, while the 3.5-inch screen itself features a resolution of 16 million colours. A smartphone for all your communication needs, a sturdy build, and a sleek, yet rugged look—what more could you want from your phone!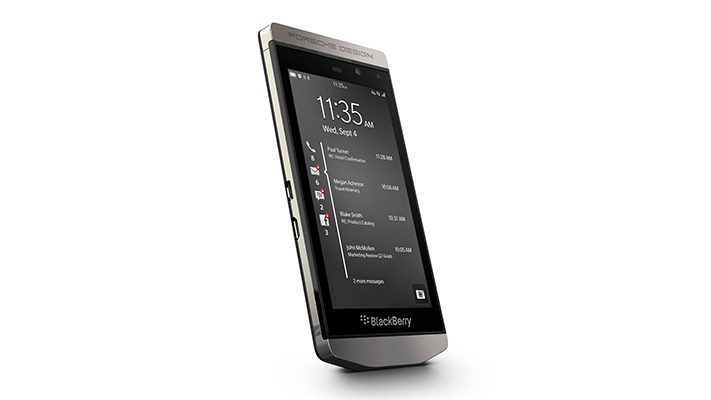 Porsche Design P'9982
This instrument, powered by BlackBerry, is smartphone that works on the BlackBerry 10.2 OS, offering you features such as BBM video chat with screen share. You can access BBM from whatever app you're in, and you can swipe to everything that matters, in the hub. The touchscreen is 4.2inches big, and offers a resolution of 16 million colours. The stainless steel body features a rear panel with crocodile leather, limited to 500 pieces. Operating on a RAM of 2GB, this instrument offers you storage of up to 64GB. The eight-megapixel camera offers features such as geo-tagging, face recognition and image stabilisation. With its sleek build and advanced features, this phone is definitely among the better luxury mobile handsets out there.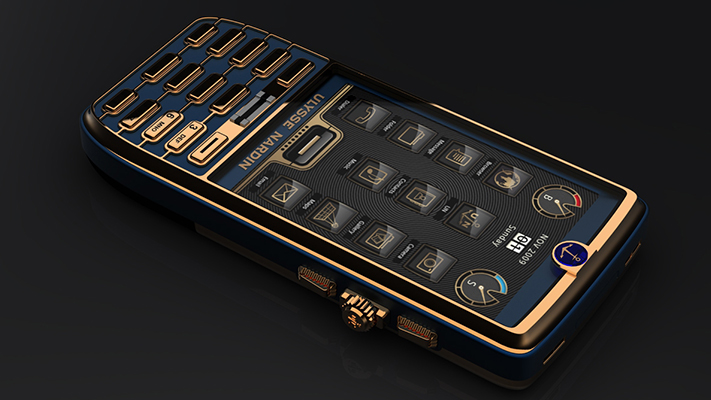 Ulysse Nardin Chairman
Another watch manufacturer, Ulysse Nardin makes sure that every product is manufactured with perfection. The Chairman phones too, like any high-end watch, offer those very quality standards. This mobile phone, called the world's first luxury hybrid smartphone, is powered by an Android operating system. With a 3.2-inch capacitive touchscreen, you can use a full on-screen QWERTY keyboard, as well as a physical numeric keypad. The phone features an eight-megapixel camera and HD video replay capability. The handset also offers a fingerprint reader for user identification. With 32GB of internal memory this device is equipped with extensive gaming ability and offers up to eight hours of talk time. This sophisticated instrument comes with rose gold and stainless steel and features carbon fibre detailing on its rear.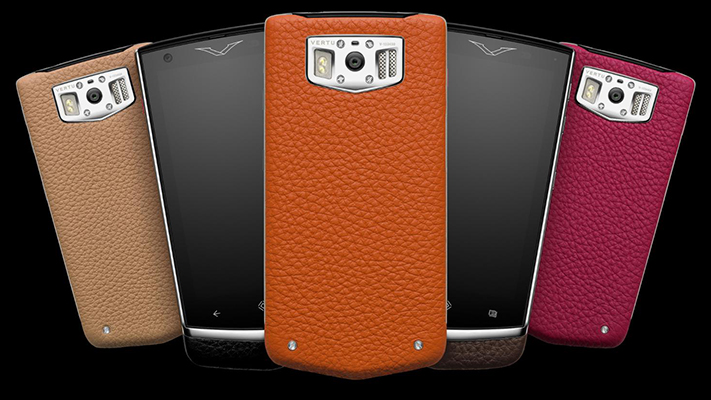 Vertu Constellation
A pioneer in the luxury cell-phone industry, Vertu practically created the segment in the market. Today, they are still regarded as a leader and offer some of the most advanced cell-phones in the category. This edition of their Constellation handsets features a 4.3-inch sapphire crystal screen, which offers the highest definition display that is possible in a screen of this size. The exceptional audio quality offered is thanks to an audio amplifier, while an Uplink noise cancellation software improves the clarity of every call made. This handset features exclusive ringtones performed by the London Symphony Orchestra. The exterior of the phone is made of titanium—lighter and more durable than stainless steel—and calf leather. Operating on Android 4.2, the phone has a 13-megapixel main and 1.3-megapixel forward-facing cameras, and offers 32GB of internal memory.
Written By : Ranvijaysinh Jhala