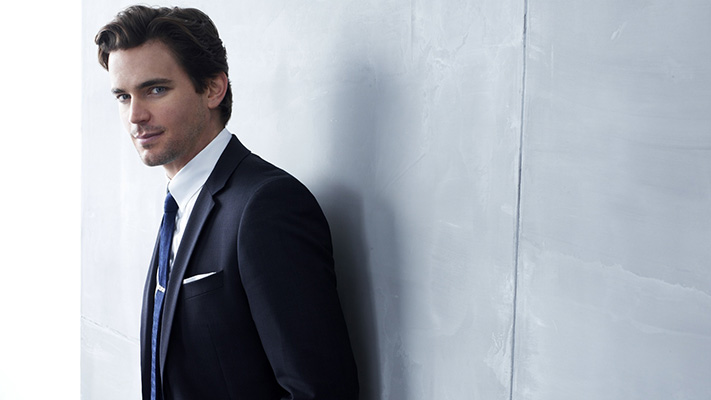 Whenever I've interviewed Matt Bomer, he has been immaculately dressed. And this time, it was no different this time, as we met at the Mandarin Oriental to have a little chat about his show White Collar and The Normal Heart, the HBO movie about the AIDS epidemic, which he recently starred in.
Matt, you always look so dapper, who are you wearing today?
I am wearing Calvin Klein.
And the cuffs?
Oh, these are just some enamel art deco cuffs that I found. They're from the '30s I think.
And the shoes?
They're from Magnanni, a great Italian designer. We use his shoes on the show.
Name another designer who's among your favourites.
Dolce & Gabbana.
What activities do you enjoy in your free time?
I hang out with the people that I love, I go to dinner, I go to the movies. I like to visit art exhibits. I like to take in culture, theatre, especially here in New York. There is a place called Small's Jazz Club that I really love in the Village and it's also sort of specific to the characters. It's this underground club, where three or four acts are on every night, playing jazz and you can feel the subway rumbling under you and sometimes it kind of mixes in with the jazz and the players sort of riff on it so, to me, when I get free time, especially in this city, I try to do things like that, that are distinctly New York. It's sort of the cultural Mecca of the United States. And I like to participate in what it has to offer.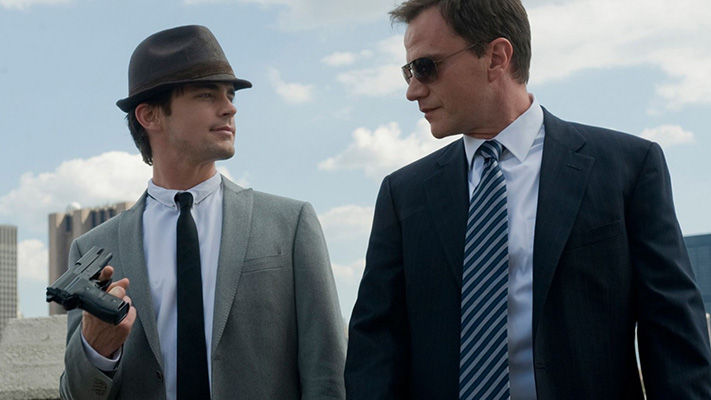 How do you account for the cult popularity of White Collar?
I think that so much about television is the writing, the stories that the writers are telling, and the chemistry among the cast. With the economic times that we're in, we like to carry a sense of optimism and hope and positivity. I think that people respond to that, and we are also around at a time in the zeitgeist when white collar crime is in the forefront of peoples' minds, where it might not have been two years before, or ten from now. That probably plays a big part in its popularity.
How good are you personally at outsmarting people and how much at home are you in this white collar, high society world?
You know, I think your job as an actor is to be at home in whatever environment you're supposed to be in, and there are certain aspects of the white collar life and culture—you know, the art, the sort of social aspects that it has—I had a slight taste of it before, but I definitely had to do a lot of research. You know, the amazing thing about the show is that we get to shoot in multimillion townhouses with $5 million six-storey chandeliers, but that is my job. I am a jeans-and-T-shirt guy. Dressing up in expensive clothes is how I get into the skin of the character. It affects how I walk, how I move and how I interact, and there's a certain uniform I think that comes with moving with the upper echelons of society.
Is that world seductive to you?
It is, when they call for action. I think that is a great thing about being an actor. You get to explore so many different things between 'action' and 'cut'. It's my job to love that world and want to be a part of it. But in my life, like I said, I am a tee-shirt, jeans kind of guy who loves to spend time with the people I love.
So if you were offered a Lamborghini or a Rolls-Royce, would you turn it down?
I was actually offered a fancy car once and I did turn it down. We were lucky enough to shoot at a fancy car dealership and they offered me two weeks with a fancy car if I'd be willing to be photographed in it and I just figured that wasn't really who I was, so I said, "Thank you very much, but can I get it for a friend?"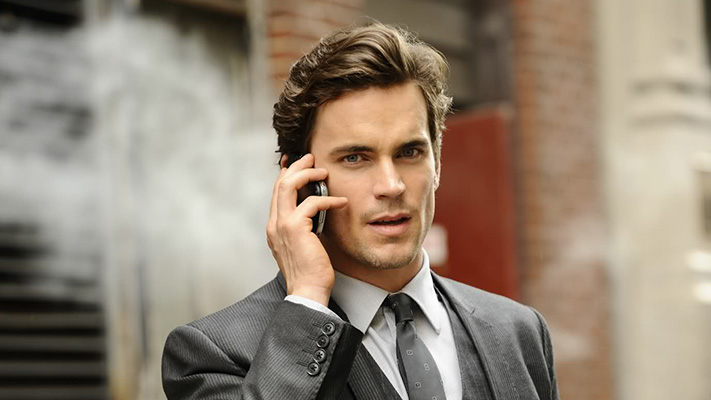 Are there any similarities that you share with the character you play?
What I like about Neal is that, ultimately, even though he is a sort of dapper, smooth-talking criminal, underneath it all, he's really a four-year-old without a lot of impulse control and vigorously pursues what he's after. There are a lot of aspects that I can identify with, and the greatest thing about playing a con artist is that you have to draw on every tool in your arsenal, use every aspect of yourself. I even wanted to make the way he speaks sort of soft so that people would have to come a little closer, and let down their walls a little bit, to have a dialogue.
How good are you at getting what you want?
I guess it's sort of case-specific. I mean, there have been times when I've been great at getting what I wanted and there are times when I've been dealt a lot of frustration. But I would say that my first tactic would be charm and graciousness.
How comfortable are you with your body and taking your shirt off on the show?
For me it's not about comfortableness or the lack thereof; it just has to make sense on the show. If I'm supposed to just walk around with my shirt off for no reason, I don't want to do it, but if it's a love scene and it's specific to the story, then I get it, but it's never fun. I'm happy to do it if it serves the story but if it's gratuitous, or out of place, then I'm uncomfortable with it.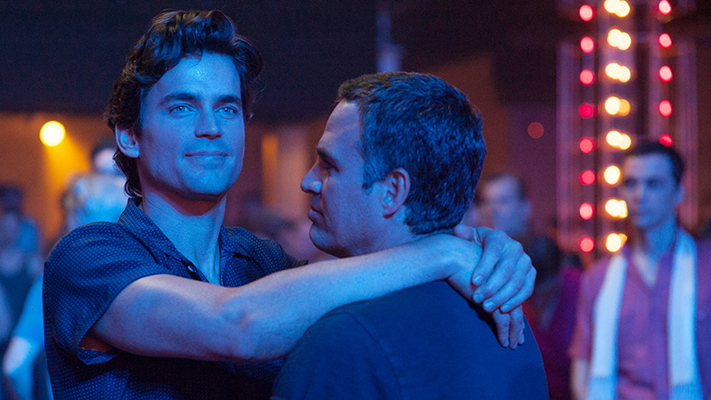 Matt, you did the HBO TV movie The Normal Heart, which was nominated for many Emmys and won the Emmy for Outstanding TV movie. It's a love story set during a time when AIDS was an epidemic. So when you took on the project, what kind of personal experiences did you bring to it?
I read the play when I was 14 years old (I had a very progressive drama teacher). And when I read it, I was immediately struck by the social injustice, the way that the gay community was being treated and it immediately lit a fire in my belly. I was flabbergasted that nobody I knew in suburban Texas really talked about it or was doing anything about it. Then I started working in theatre, when I was 17, in Houston, and that was when I had the first experience of losing a friend that I had. It was the '90s.
A couple of years ago, you came out and told the world that you were gay. When did you know your sexual preference?
I would say in my early-20s. I mean, I'd been in romantic relationships with girls before that. It took me a while to separate myself from rural Texas and move to New York, and it was there that I got some distance to collect myself.
When you came out, how did you feel?
Well, it was never something I was really closed off about at work or anything. It was something that I always shared with my co-stars and I definitely felt more liberated after being acknowledged but I'll be honest with you, it wasn't really until I worked on this film that I became completely comfortable with it.
What are the qualities that you look for in someone that you want to be with?
I would say dignity—dignity is way up there—self-respect, confidence, selflessness, a sense of the bigger picture and, most importantly, somebody who gets it. This isn't very specific, I know, but what I'm basically trying to say is—someone who understands what's important in life, which, to me, is family and the people I love, my friends.
You are now married and have adopted kids. How is that working out for you? Do you feel that your dreams have been fulfilled?
I feel really lucky. I feel that I am living the life that I want to, with the person that I love and doing the household things, and also getting to go to work as a character that I really love!
Photo Courtesy: HBO, USA Network
Written By : Noel de Souza