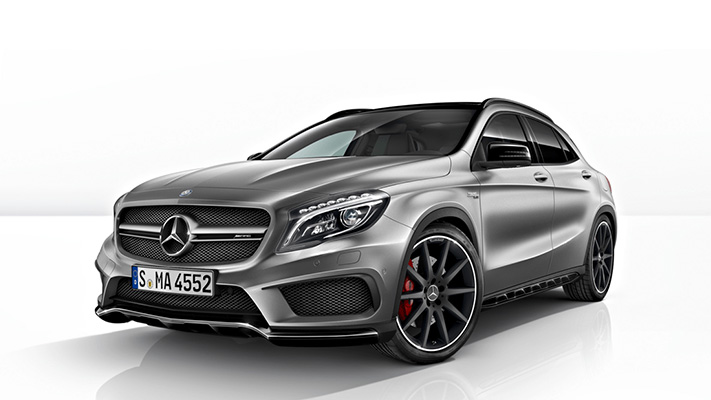 If cars are your passion, and style is your second name, then stop and stare because Mercedes-Benz India launched the GLA 45 AMG. This performance-oriented version of Mercedes' GLA crossover, is prepped by the company's own performance wing, AMG.
Priced at Rs.69.90 lakhs (ex-showroom, Mumbai) Mercedes' GLA 45 AMG is a stylish, powerful version of the CLA 45 AMG. It's powered by the 2.0-litre engine. The delivery of that torque through the AMG SpeedShift 7-speed gearbox is seamless. With 19-inch alloy wheels, the AMG kit also includes red brake calipers, side skirts and AMG & Turbo badging all around.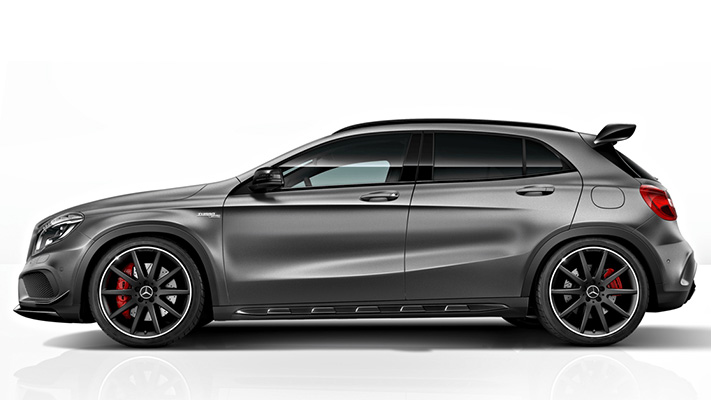 In order to enhance your driving experience, Mercedes-Benz has gone with the Performance Exhaust package in the new GLA 45 AMG. The GLA 45 AMG comes with a new grille with an AMG tag on it. The bumpers now look a lot more aggressive and sportier. The black roof brings out the classy quotient of this bad boy and the side skirts leverage its aerodynamic features. The rear diffuser and quad exhausts also makes the entire appearance of the car aggressive and sporty. The vehicle also sports the signature fashion of AMG as the car gets some red accents on its grille, rear diffuser and wing mirrors– in fact, you can see the red calipers through the 19-inch alloys.
As we wait to get a first-hand driving experience of the car, going by its first look, all we can say right now is that the Mercedes GLA 45 AMG looks like a super-hot hatch with great features that's sure to drive you crazy.
Written By : Rounak Guharoy