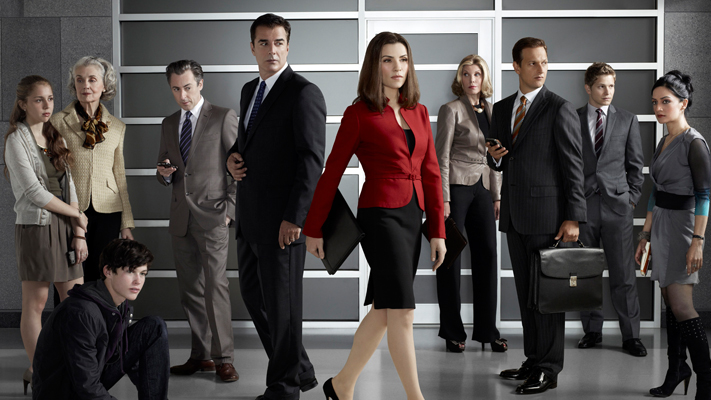 THE CHEERS
1. The Good Wife's 'big three' got nominated: Last year, Julianna Margulies was denied an Actress – Drama nomination, despite there being seven nominated actresses. This year, the Academy has got it right by putting her among the six nominees. In addition to that, it's great to see Josh Charles nominated for his amazing work during his last few episodes on the show. And the Academy love Christine Baranski anyway.
2. Allison Janney got nominated for Mom: This wasn't the kind of show that would be nominated for anything, and this is probably one of the only nominations it'll ever get at the Emmys, but Allison Janney deserves this nod. She absolutely nails Bonnie's one liners and callous attitude.
3. Girls is not nominated for Outstanding Series – Comedy: This is a relief. Given its last two nominations in the category and a win at the Golden Globes, it unfortunately seemed like the show would stick around in these categories while other shows that are actually good are denied a spot. This year, however, it's good to see that Girls is off that list.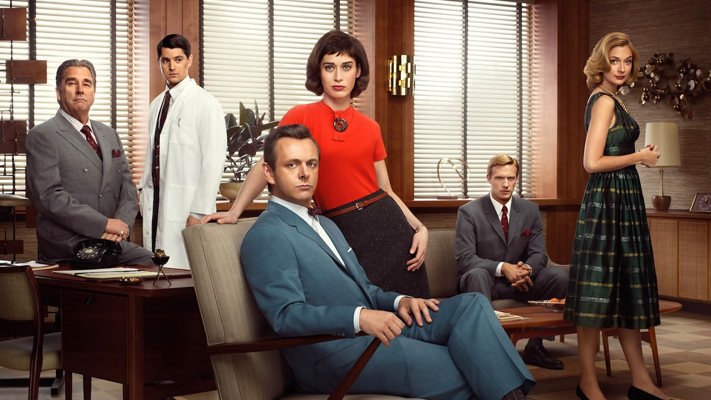 4. Masters Of Sex performances nominated: Lizzy Caplan delivered quite a performance in the freshman series. The Academy loves restraint and economy in performance, so it's not really a surprise, but it's good to see her name among the Actress – Drama nominees. Also, with Beau Bridges and Allison Janney among the Drama Guest Actor and Actress nominees, it's good to know that good performances that may not be spoken about much still get recognised. Janney, who won this award at the Creative Arts Emmys last Sunday, was particularly excellent in the first season of the show.

5. Downton Abbey is still going strong: Many felt that season four of Downton Abbey was not as good, and a few even said that the show should probably end, but I, in fact, felt like the writing was particularly strong in the most recent season. I'm happy to see that the Academy thinks so too, and has given it an Outstanding Series – Drama nomination this year as well. It's also great to see the regulars like Michelle Dockery and Jim Carter in the acting mix, and of course, it would've been unfair to leave out Joanne Froggatt, given her outstanding portrayal of Anna dealing with being raped.
THE DISAPPOINTMENTS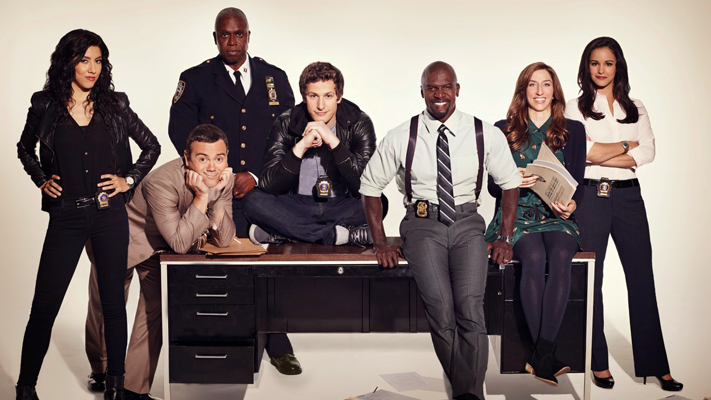 1. Brooklyn Nine-Nine  didn't make it to the Outstanding Series – Comedy list: It won the Golden Globe for Best Series – Comedy this year, and even though I didn't agree with the HFPA's choice at first, I grew to love this show, as I recognised how amazing it really is. I definitely think that it's one of the best new comedies of the season that just ended, and it certainly should've got a spot among the six best comedy series of the season, overall. 
2. The Good Wife was denied an Outstanding Series – Drama nomination: Season five has arguably been the best season of the show, and it is undoubtedly the best network drama. Everyone who watched season five of The Good Wife would agree that it deserved to be on the list, except for the Academy.
3. Masters Of Sex and Michael Sheen lose out on nominations: A few episodes in, and I could see this show filling the void that Mad Men will leave next year when it ends. It really did deserve a nod, and Michael Sheen's excellent portrayal of the cold, yet deep and heavily layered William Masters definitely deserved some recognition.
4. Overacting performances from Scandal got undue credit: While the Academy does love restraint, it also tends to consider overacting as good acting, as is evident from them nominating Kerry Washington for a second time. Worse is that performers like Vera Farmiga (Bates Motel) and Elisabeth Moss (Mad Men) have been left out of this year's Actress – Drama list, while Washington's over-the-top histrionics have made it. And if anyone has overacted as much, or more than her on the show, it would have to be Joe Morton, who plays Rowan Pope, and sadly, he was nominated for Guest Actor – Drama, and even won.
Do share your thoughts on what was well deserved, and who was unjustly denied a place in this list. Below is the list of all the acting and series nominations.
Outstanding Drama Series
BREAKING BAD
DOWNTON ABBEY
GAME OF THRONES
HOUSE OF CARDS
MAD MEN
TRUE DETECTIVE
Outstanding Comedy Series
THE BIG BANG THEORY
LOUIE
MODERN FAMILY
ORANGE IS THE NEW BLACK
SILICON VALLEY
VEEP
Lead Actor in a Drama
Bryan Cranston, BREAKING BAD
Jeff Daniels, THE NEWSROOM
Jon Hamm, MAD MEN
Woody Harrelson, TRUE DETECTIVE
Matthew McConaughey, TRUE DETECTIVE
Kevin Spacey, HOUSE OF CARDS
Lead Actress in a Drama
Lizzy Caplan, MASTERS OF SEX
Claire Danes, HOMELAND
Michelle Dockery, DOWNTON ABBEY
Julianna Marguiles, THE GOOD WIFE
Kerry Washington, SCANDAL
Robin Wright, HOUSE OF CARDS
Lead Actor in a Comedy
Louis C.K., LOUIE
Don Cheadle, HOUSE OF LIES
Ricky Gervais, DEREK
Matt LeBlanc, EPISODES
William H. Macy, SHAMELESS
Jim Parsons, THE BIG BANG THEORY
Lead Actress in a Comedy
Lena Dunham, GIRLS
Edie Falco, NURSE JACKIE
Julia Louis-Dreyfus, VEEP
Melissa McCarthy, MIKE & MOLLY
Amy Poehler, PARKS & RECREATION
Taylor Schilling, ORANGE IS THE NEW BLACK
Supporting Actor in a Drama
Aaron Paul, BREAKING BAD
Jim Carter, DOWNTON ABBEY
Peter Dinklage, GAME OF THRONES
Josh Charles, THE GOOD WIFE
Mandy Patinkin, HOMELAND
Jon Voight, RAY DONOVAN
Supporting Actress in a Drama
Anna Gunn, BREAKING BAD
Maggie Smith, DOWNTON ABBEY
Joanne Froggatt, DOWNTON ABBEY
Lena Headey, GAME OF THRONES
Christine Baranski, THE GOOD WIFE
Christina Hendricks, MAD MEN
Supporting Actor in a Comedy
Andre Braugher, BROOKLYN NINE-NINE
Adam Driver, GIRLS
Jesse Tyler Ferguson, MODERN FAMILY
Ty Burrell, MODERN FAMILY
Fred Armisen, PORTLANDIA
Tony Hale, VEEP
Supporting Actress in a Comedy
Mayim Bialik, THE BIG BANG THEORY
Julie Bowen, MODERN FAMILY
Allison Janney, MOM
Kate Mulgrew, ORANGE IS THE NEW BLACK
Kate McKinnon, SATURDAY NIGHT LIVE
Anna Chlumsky, VEEP
Guest Actor in a Drama
Paul Giamatti, DOWNTON ABBEY
Dylan Baker, THE GOOD WIFE
Reg E. Cathey, HOUSE OF CARDS
Robert Morse, MAD MEN
Beau Bridges, MASTERS OF SEX
Joe Morton, SCANDAL
Guest Actress in a Drama
Margo Martindale, THE AMERICANS
Diana Rigg, GAME OF THRONES
Kate Mara, HOUSE OF CARDS
Allison Janney, MASTERS OF SEX
Jane Fonda, THE NEWSROOM
Kate Burton, SCANDAL
Guest Actor in a Comedy
Bob Newhart, THE BIG BANG THEORY
Nathan Lane, MODERN FAMILY
Steve Buscemi, PORTLANDIA
Jimmy Fallon, SATURDAY NIGHT LIVE
Louis C.K., SATURDAY NIGHT LIVE
Gary Cole, VEEP
Guest Actress in a Comedy
Natasha Lyonne, ORANGE IS THE NEW BLACK
Uzo Aduba, ORANGE IS THE NEW BLACK
Laverne Cox, ORANGE IS THE NEW BLACK
Tina Fey, SATURDAY NIGHT LIVE
Melissa McCarthy, SATURDAY NIGHT LIVE
Outstanding Directing For A Drama Series
BOARDWALK EMPIRE ("Farewell Daddy Blues"), Tim Van Patten
BREAKING BAD ("Felina"), Vince Gilligan
DOWNTON ABBEY ("Episode 1"), David Evans
GAME OF THRONES ("The Watchers on the Wall"), Neil Marshall
HOUSE OF CARDS ("Chapter 14"), Carl Franklin
TRUE DETECTIVE ("Who Goes There"), Cary Joji Fukunaga
Outstanding Directing For A Comedy Series
EPISODES ("Episode 309"), Iain B. MacDonald
GLEE ("100"), Paris Barclay
LOUIS ("Elevator, Part 6"), Louis C.K.
MODERN FAMILY ("Vegas"), Gail Mancuso
ORANGE IS THE NEW BLACK ("Lesbian Request Denied"), Jodie Foster
SILICON VALLEY ("Minimum Viable Product"), Mike Judge
Outstanding Writing For A Drama Series
BREAKING BAD ("Ozymandias"), Moira Walley-Beckett
BREAKING BAD ("Felina"), Vince Gilligan
GAME OF THRONES ("The Children"), David Benioff and D.B. Weiss
HOUSE OF CARDS ("Chapter 14"), Beau Willimon
TRUE DETECTIVE ("The Secret Fate of All Life"), Nic Pizzolatto
Outstanding Writing For A Comedy Series
EPISODES ("Episode 305"), David Crane
LOUIS ("So Did The Fat Lady"), Louis C.K.
ORANGE IS THE NEW BLACK ("I Wasn't Ready"), Jenji Kohan and Liz Friedman
SILICON VALLEY ("Optimal Tip-to-Tip Efficiency"), Alec Berg
VEEP ("Special Relationship"), Simon Blackwell, Tony Roche, and Armando Iannucci
Photo Courtesy: CBS, Fox, Showtime
The author is an avid follower of television, and has a blog on TV show news and views, called
TV TALK
.
Written By : Ranvijaysinh Jhala