Long queues, paranoid security checks, noisy co-passengers and a peephole view (that is, if you are lucky) have stripped the flying experience of its charm. With breathtaking landscapes providing the perfect balm for the frenzied mind, what else can you do? Why, go vacationing to these hot-air ballooning sites around the globe, of course!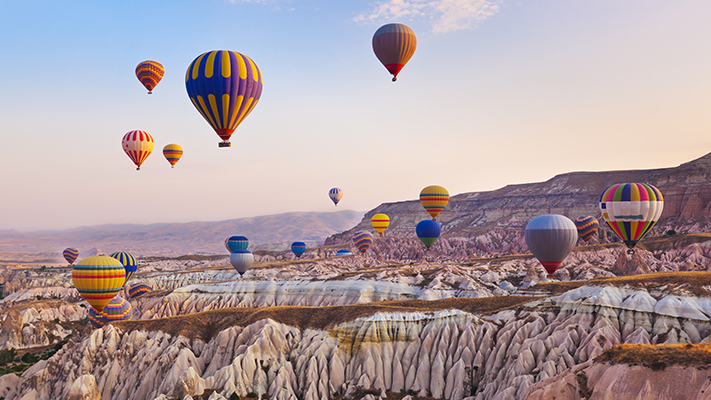 Cappadocia, Turkey

Popularly known as 'fairy chimneys' these rocky formations dot the high plateau of Cappadocia. Weathered by wind and rain, these limestone spires were once inhabited with cities carved into the rocks. Since walking through this rocky terrain is impossible, hot-air balloon flights are very popular here. And with experienced guides, you will be able to explore the deepest parts of the valley too.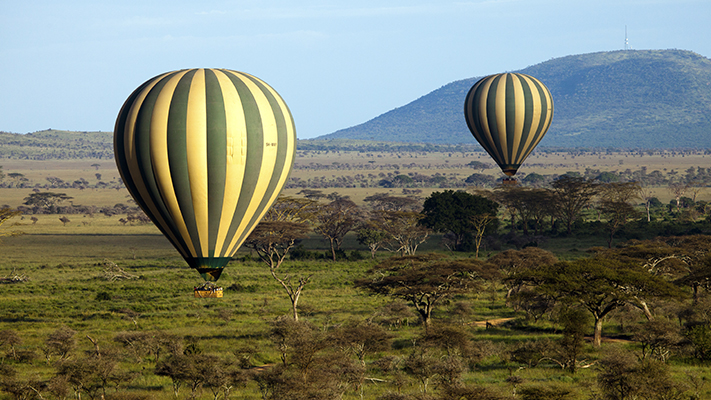 Serengeti, Tanzania

Have yourself an African Safari with a balloon
adventure
at the Serengeti National Park, where you can witness the largest mammal migration in the world. Sightings of lions, leopards, hippos, giraffes and other wild animals make the Serengeti a sought-after safari pit stop, but only a hot-air balloon ride offer you the sight of the sunrise over the golden, grassy plain and the two million wildebeest, 500,000 gazelle and 250,000 zebra that roam the region.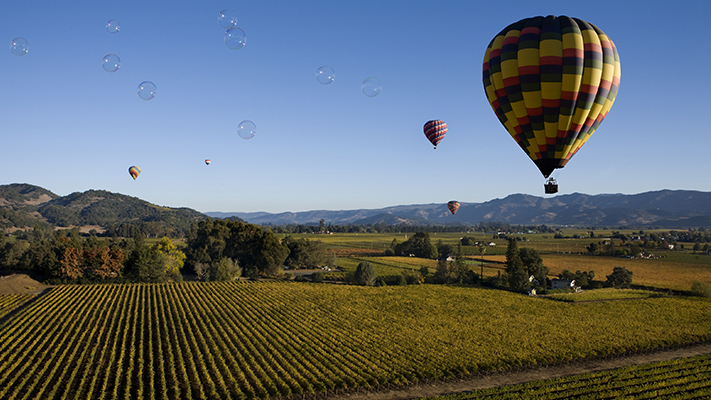 Napa Valley, California

Adventures can also be romantic and a hot-air balloon flight overlooking a vineyard makes it just that. Swatches of lush green spanning over acres of land and stitched together to display specks of blue, green and purple from the sky is a unique sight perfect for that romantic getaway. The 600 wineries in the valley will also fuel and satisfy your
wine
appetite!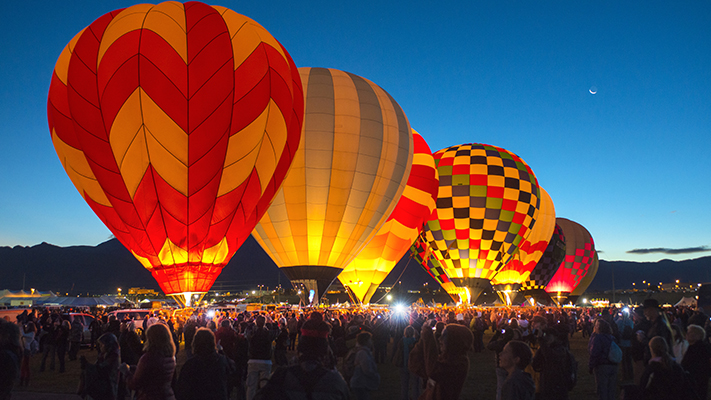 Albuquerque, New Mexico
Home to the largest gathering of hot-air balloons in the world, New Mexico attracts a lot of enthusiasts. The company of hundreds of colourful hot-air balloons floating beside yours makes this one a completely different experience, especially during the ballooning festival.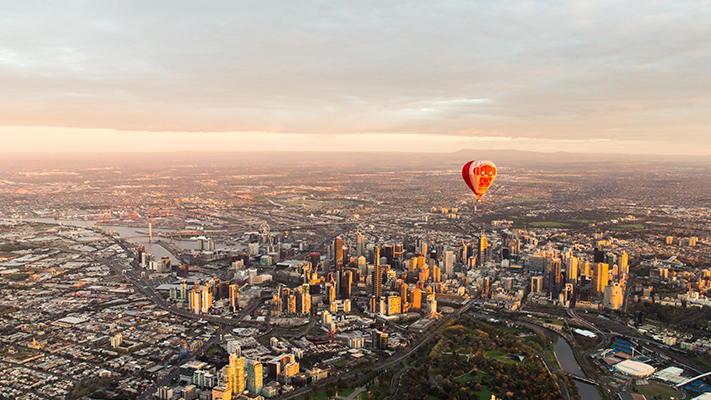 Melbourne, Australia
Urban dwellers take vacations to forget the hustle and bustle of the city, but a bird's eye view of the skyline from a hot-air balloon will allow you to experience a whole new side of the city. Melbourne boasts of a busy business district, towering office buildings and vast open parks. One can also spot landmarks like the Melbourne Park and the Rod Laver Arena. Wrap up your Australia holiday with a vantage view of her second largest city.
Written By : Mili Semlani