Since the first World Championship Grand Prix in 1950 at Silverstone, England, more than 70 circuits around the world have hosted this amazing car race. The Label brings you the 3 best circuits in the world at the 66th FIA Formula One World Championship races, which have already begun at Australia.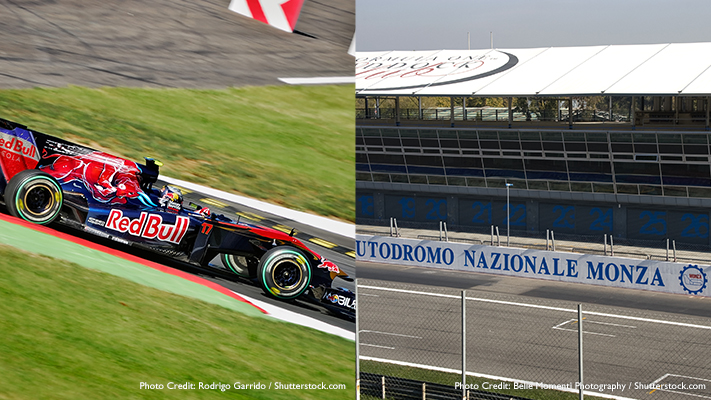 Autodromo Nazionale Monza Circuit, Italy

Located a few miles north of Milan, the Monza circuit was laid out in 1922 and is the only one of the four circuits in use today since the inaugural 1950 season. Apart from slight re-profiling, it remains as it was originally developed. Also known as the 'temple of speed' for its deceptively simple with long straight tracks, it pushes drivers to speeds up to 351 kmph, but the 11 corners require clever manipulation and test both human and mechanical grit. Racecar drivers of every era have negotiated corners such as Curva Grande, Lesmos and Parabolica with skill and great maneuverability. "Every range of cornering speed is covered," says Jean Alesi, a former Formula 1 driver, so each turn poses a different challenge and requires careful evaluation of speed and angle. The trifosi (audience) are in full attendance here and are some of the most passionate and knowledgeable too, making
races
at Monza even more exciting.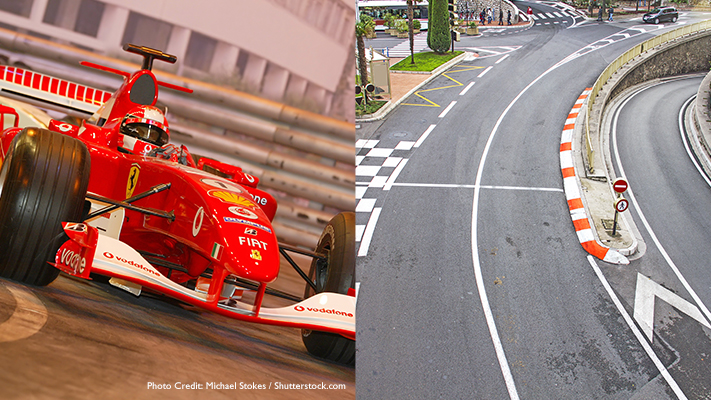 Circuit de Monaco, Monte Carlo
This 3.3 kilometer street circuit through the winding avenues of Monaco and around the Monte Carlo harbour is steeped in history and awash with glamour. It is the shortest track in Formula 1 race history featuring a 78 lap race. It tests the driving skills of drivers who need to negotiate its tight bends with precision. Now in its newest avatar, it boosts of 19 hair-raising turns. The unforgiving walls and bumps enclosing the streets means lack of run-off area, thus making skill the key factor. It features the two most admired and feared bends—the lefthander at the top of the hill at Maseret and the hair-pin—the Loews Hairpin, which entails the slowest speeds in F1 racing with cars going downhill in a steady stream. The twisty track allows for a maximum speed of a relatively low 290 kmph and needs gears to be changed 54 times per lap—with the longest period of full throttle being just about 8 seconds! The track offers no margin for error and phenomenal competence is required to overtake another car. It is a well-known fact that Ayrton Senna the legendary driver who crashed here in 1988 even though he had a 50 second lead over his closest rival, thus making this racetrack full of heart thumping action.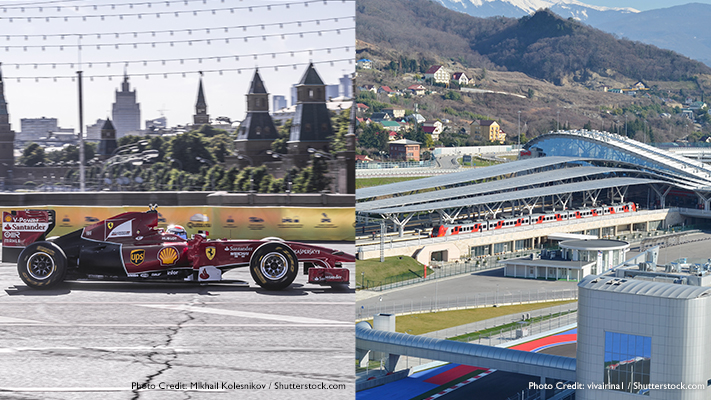 Sochi Autodrome, Moscow

Having hosted its first
Formula 1
race in 2014, the Sochi Autodrome has been voted the best track in 2014 by racing professionals. This facility has also been named the best 'Motorsport facility of the year' by the FIA. Featuring 5.9 kilometers, this track is built around the Sochi 2014 Olympic Park and is a street circuit with around 1.7 kilometers of streets being part of the circuit. This is the third longest circuit and features 19 turns and was designed by Hermann Tilke, a well-known authority in racing tracks who has also designed the
Buddh Circuit in India
apart from others in Asia and Europe.
Written By : Rishabh Agarwal