If you ever had a chance to watch the earlier seasons of the hit
TV series
Parks and Recreation
, you may well remember the happy, simple and fickle-minded Andy Dwyer, played by Chris Pratt. Cut to 2015, and it's hard to fathom that the same, slightly chubby, baby-faced actor now plays the fit-as-a-fiddle lead in not just any action-fantasy film but the latest from the
Jurassic Park
franchise. In an exclusive interview with
The Label
, the American film and TV actor gets candid about his recent tryst with stardom and getting (and staying) in shape, among other things. Read on …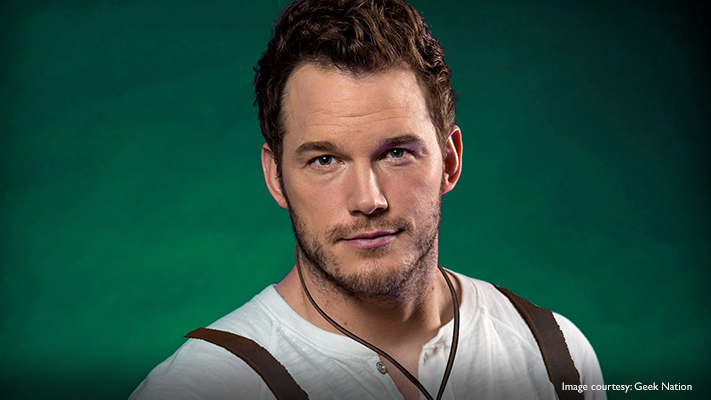 Q. There are rumours that after being part of the Jurassic Park franchise, you have been approached for the next Indiana Jones movie …
I have heard that rumour, but no, I have not been approached. If they do ask me I would be interested, but I would approach it the same way as I approached this one, which is wanting to know what the story would be, who the characters would be and why it's important to tell that story. If the story is fresh and inspiring, I would definitely consider it.
Q. Jurassic World has catapulted you to stardom. Do you think you are equipped to handle all that comes with it?
That's a tale as old as time. Someone enters this world and has the world on a string and then they completely blow it. It happens all the time. But it is my intention to maintain my integrity. I have a great wife, a wonderful child and parents that raised me to be where I am today. I think I have a benefit over other people who have found superstardom because it took me a long time to get to this point—at least 15 years—and in those years I got to learn a lot of lessons by witnessing other people who had it and lost it. Frankly, you have to understand this business and how fickle it can be, and I think the key to navigating this and coming out with any sense of sanity is to not make fame the most exciting part of your life.
With stardom comes responsibility, because with this type of exposure you actually get an opportunity to do some pretty positive things, and I think I will continue to do that. I will use the characters that I play to reach out and raise money for charities and go visit kids in hospitals, make their day, make them smile. That kind of stuff is a big responsibility, and that's something you need to take seriously. All the rest, you don't have to take that seriously, and certainly you shouldn't take yourself too seriously.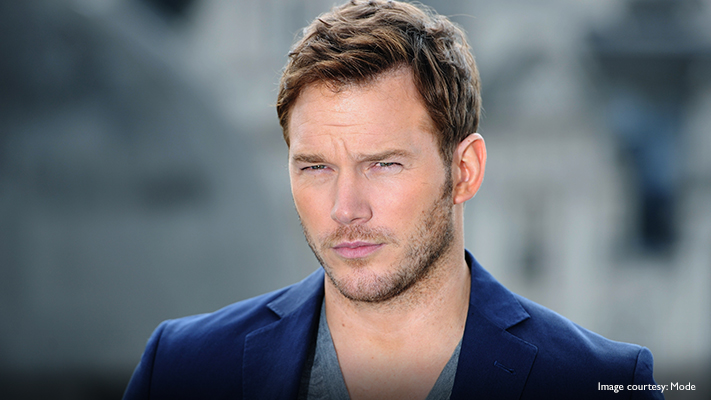 Q. You are in incredible shape these days. I know that you love to eat, so how did you manage to get such a chiselled physique?
I had a handful of
bacon
when I walked in. I think you just have to stay close, stay close to being in great shape. I have to stay closer than I previously have after being in good shape. Usually I would be in good shape for a role and the I would have a few months off and I would just completely binge, drink and eat my face off and gain like 30 pounds. That would be great, but when I would have to lose all that weight for my next job, it was difficult. It is important to just kind of keep the wavelength like this rather than having extreme highs and lows. So I am just trying to go to the gym and do a little bit of a workout and maintain my diet as much as I can.
Q. What is your weakness when it comes to food?
My one weakness is flavour. Anything that tastes good, I am into it, because I don't get a whole lot of that when I'm on a diet. So everything from ice cream, frozen yogurt, fruit, sugary things and bacon. Indulgence is my weakness. I need to learn to eat in moderation.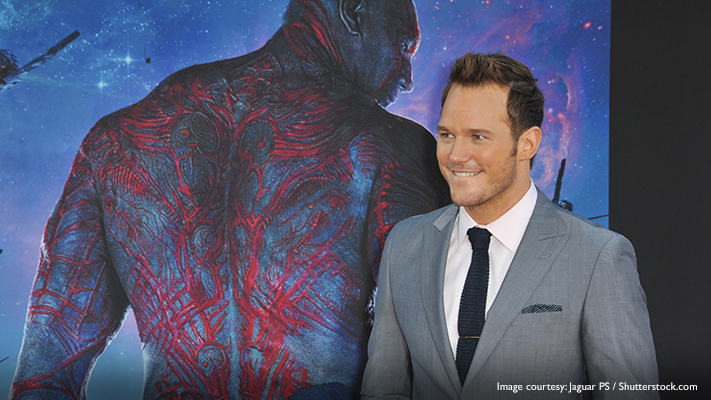 Q. What type of a tourist are you and what's your favourite travel destination?
I just spent some time in
Paris
. It's one of the best places on earth. As for the type of tourist I am, I am someone who needs a guide, because I am not really proactive in seeking out all the best spots. But my wife, she reads all the guide books and will wake me up and say that we are going here and we are going there. I say I don't want to, but when I get there, I am like, Wow! We had a great tour through Paris and I got to see all the wonderful stuff and places, and that was amazing.
Q. I was at the premiere of the movie and saw that you were wearing a Gingham shirt with a silk-knit tie, looking absolutely dapper. What kind of a dresser are you on an everyday basis and on special occasions?
You will usually see me in a T-shirt with jeans or shorts. For casual events, I put on either a denim jacket or a leather bomber
jacket
and boots.
For award shows, designers give me their clothes. I just wore a tux designed by Tom Ford, and for a music awards ceremony, I wore my leather jacket with a shirt and jeans.
Written By : Noel de Souza