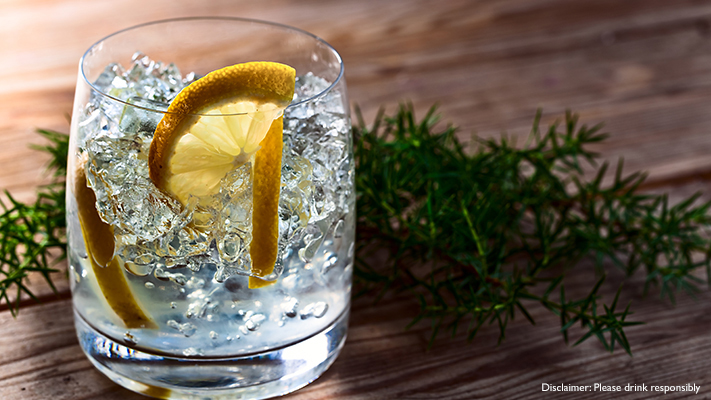 "We came from England to make gin," says Jon Lark, cradling a bottle of Kis Wild Gin at his unpretentious backyard still in
South Australia
's Kangaroo Island. When gin-drinking saw a renaissance in the 2000s, Jon travelled to Europe with his wife Sarah to understand the intricacies of gin-making. They apprenticed at distilleries and returned to set up their own on Kangaroo Island, where they absorbed indigenous Australian botanicals into their recipes, in 2007. The results show in the extraordinary gin and liqueurs they produce at Kangaroo Island Spirits, Kis to the impatient.
Teetotallers must know that gin is a white spirit flavoured with juniper berries and assorted botanicals like coriander, orange, lemon, angelica root and cardamom. It evolved from jenever—the juniper-flavoured traditional liquor of the Netherlands and Belgium. Gin became popular in England during the 18th century; rather wildly popular, in fact, as the period is known in history as the Gin Craze.
Gin-drinking was encouraged to restrict the import of brandy from
France
, which was at war with England. With widespread demand, gin-making spun out of control as distilleries mushroomed everywhere. Elitists, scoffing at the drunken laity, imposed punitive taxes on distillers. Naturally, this drove the business underground.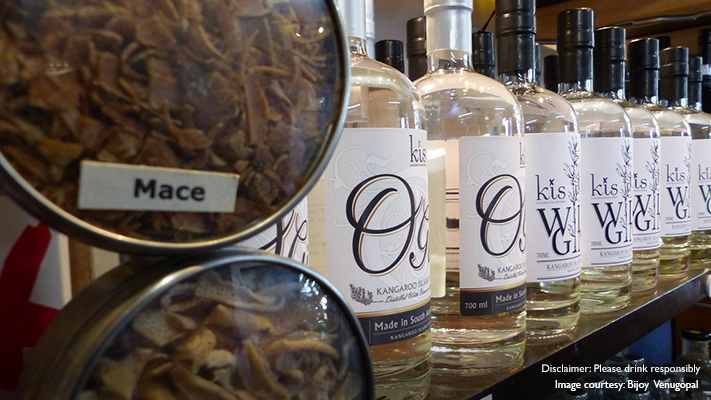 Lark, who knows his history, enthusiastically presents a bottle of Old Tom, a sweetish gin that aficionados hail as the 'missing link' between jenever and London dry. The black cat on the label is a throwback to the Gin Craze. The story goes that one enterprising pub owner stuck a woodcut of a black cat on his door, with a slot for a penny under its paw and a lead pipe next to it. Tipplers would slip a penny in the slot and out of the lead pipe would pour a shot of gin.
Taking a traditional gin, Lark gave it "a New World bent" by adding Boobialla—the purple berry of a local tree that botanists know as
Myoporum
. "The locals call it juniper but it's not, though it is flavoursome, aromatic and does have some pine-iness to it," says Lark. Blended with common juniper, this became Wild Gin. Then came O Gin, distilled using Olearia, the coastal daisy bush sometimes called wild rosemary. Blended with orange and long pepper, it is less floral and more savoury; perfect for
cocktails
.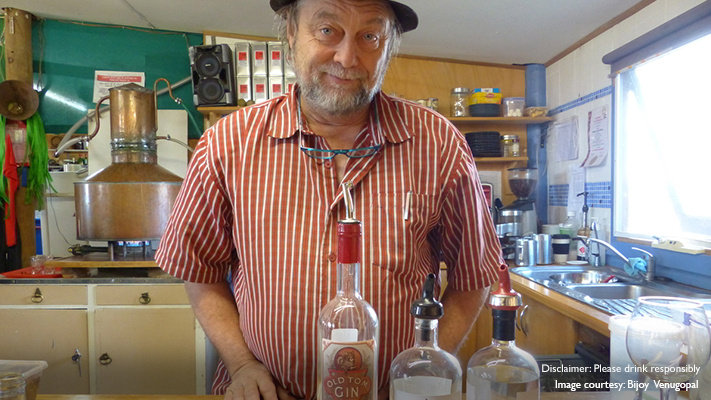 Besides gin, Kangaroo Island Spirits also makes vodka and liqueurs at its micro-distillery. The Larks are crazy about the 'Slow Spirits' movement—a lot like slow food, in that their spirits are made from fresh, seasonal and locally sourced ingredients.
It's more than just another Gin Craze.
Written By : Bijoy Venugopal