Self driving cars are no longer a figment of our imagination or a concept far on the horizon. They are in fact a reality, and share the roads with everyday users, albeit in their final trial stages as we await regulation changes. Here's a look at the front runners.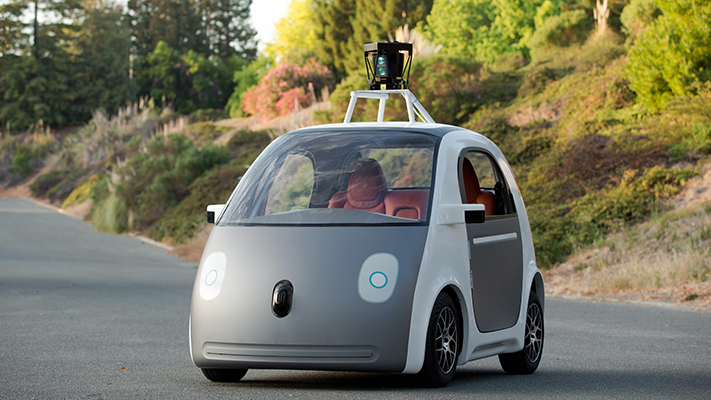 The Google Car

Google
researchers started off by adding multiple cameras, computers, sensors and other technological inputs to existing car models such as Audi or Lexus. As they finalised the technology and gained confidence after having covered around one million miles in their cars, they have now started putting together cars from scratch with all the technology in place for everyday use. What's more, these cars are being developed with a removable steering and pedals, freeing up more space in the cabin.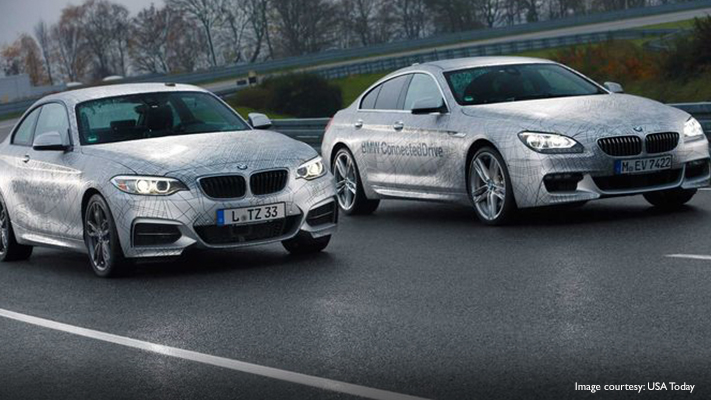 BMW

BMW
has been developing technology which can be used in their current car line-up to convert them into self driving cars. At the Consumer Electronics Show (CES) at Las Vegas, the company showcased a 6 Series sedan being driven on its own around a track, with the car going as fast as the on-board computer considered it safe to go. Touching speeds in excess of 110 kmph without losing grip, the company proved that there was no need to restrict the speed at which self driving cars can go. The 6 Series also went though some shalom turns that were created on the track without a hitch. The highlight was the wet corner which was created on the track. The car went into the water, lost grip and started sliding. As this happened, the systems counter-steered the car, bringing it back on track to complete the drive.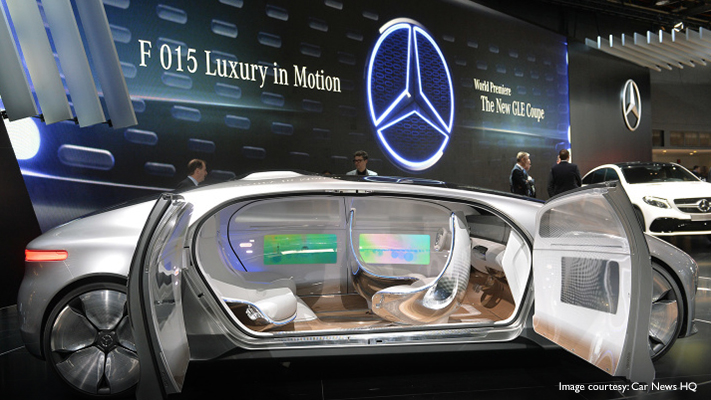 Mercedes Benz
After unveiling their self driving car, the F 015 Luxury in Motion, at the CES, Las Vegas this year, Mercedes sent the car for a spin around San Francisco. The car, which looks unlike any other, created quite a stir, with people tweeting to find out the model name and other details. With a four-seat arrangement and seats facing each other rather than the front, Mercedes too assumes that no controls are necessary at all.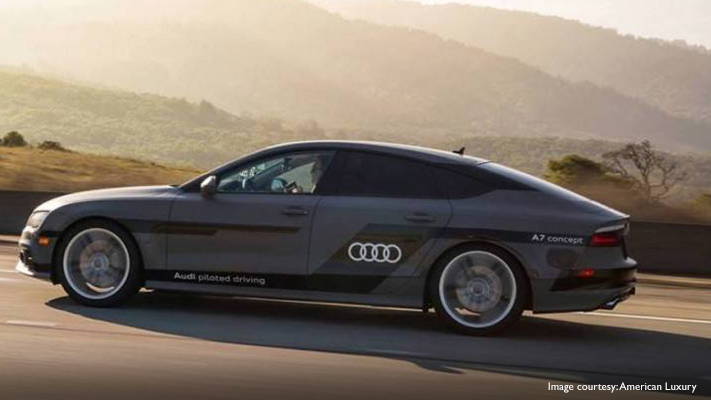 Audi

Audi arranged a drive for five lucky journalists licensed to drive a 'piloted driving car' from San Francisco to
Las Vegas
. The car drove 880 km through California and Nevada, with a stopover at Bakersville by itself. Cruising at speeds in excess of 110 kmph was no problem, nor was changing lanes or handling busy traffic.
Clearly, many automobile manufacturers have the technology and the hardware to fashion self driving vehicles, yet many questions still need to be addressed, from ethical ones—should the car be programmed to hit a deer which wanders onto the road or the road barrier to protect the deer—to issues related to insurance in case of an accident.
Written By : Rishabh Agarwal