If you thought that Apple's Bendgate has managed to  de-motivate phone-makers from creating ultra-slim smartphones – think again. Chinese handset maker, Vivo has rolled-out its newest smartphone, which is considered to be the world's thinnest smartphone.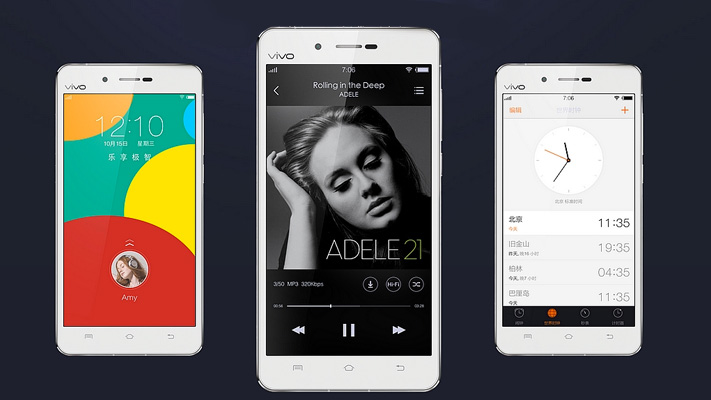 It wasn't so long ago that the Oppo R5 grabbed the title of World's Thinnest Smartphone overthrowing the Huawei Ascend P7, which measures just 6.6mm thick. It seems like now Oppo has been overthrown, this time to the Vivo. At 4.75mm, Vivo's X5Max is arguably the thinnest smartphone in the world as of now. As far as the specifications are concerned, the smartphone sports a 5.5 inch Full HD Super AMOLED capacitive touchscreen display with 1920x1080px resolution and runs on the
Android
4.4KitKat operating system. With a 2GB RAM, the phone is powered by a 64-bit Qualcomm Snapdragon 615 Octa-core processor.
X5Max hosts a 13 mega-pixel auto focus rear camera, which is the culprit for a noticeable bump on the phone's back, making it thicker by nearly 2mm (0.07 inches) at that point along with a 5 mega-pixel front camera. Because of this thinness, there is no room to waste any space in the phone. The L-shaped compact motherboard inside comes in at just 1.7mm thick and has various integrated circuits, resistors and capacitors all jammed up right against each other to maximise the use of space. The dual SIM slots and microSD reader also fit snugly onto the board.
With an incredibly slim profile, the handset seems to be a very capable device, although, what has disappointed us its 2000mAH battery, which is definitely not the best in its class. Having said that, it's not surprising, especially when you are creating such a thin device.
Priced at ₹32,980, are we about to witness the resurgence of Chinese mobile manufactures on a global stage? Well, only time will tell.
Written By : ROUNAK GUHAROY