With its innumerable clubs, bars and eateries—catering to everyone from the extravagant party animal to the laidback hippie—and its beaches reverberating with the thrum of psychedelic and trance music,
Goa
has become the undisputed king of
party destinations
in the country. But there remains a part of it which is still vintage at heart, where the spirit of the Goa of the 17
th
and 18
th
centuries still resonates in the winding streets and the crumbling villas. Fontainhas, the old Latin quarter of the capital city of Panaji, is perhaps the only neighbourhood in the state where traces of its Portuguese colonial legacy can still be found in relatively generous doses.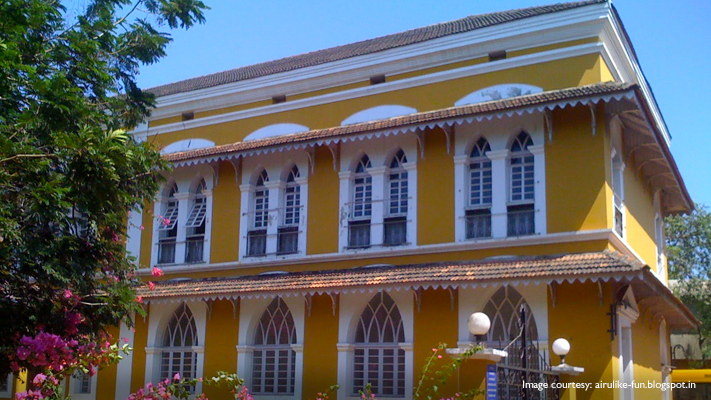 Nestled between Ourem creek in the east and Altinho hill in the west, Fontainhas was established in the late 18th century on reclaimed land by a rich Goan expatriate popularly known as Mosmikar, as he had made his wealth in Mozambique. A UNESCO World Heritage site, it is one of the few regions in Goa where Portuguese is still spoken.
The narrow alleyways of Fontainhas are flanked on either side by single- and double-storeyed houses with tiled roofs and overhanging balconies, painted in dazzling hues of pink, green, blue and yellow. While many of them are in a dilapidated state, quite a few have been meticulously restored by its affluent residents. The families that inhabit the neighbourhood, some of whom have been living there ever since it was established, are warm and amiable, and most often willing to invite you in for a nostalgic conversation or a tour of their homes replete with classic wooden and stained-glass interiors and antique artefacts.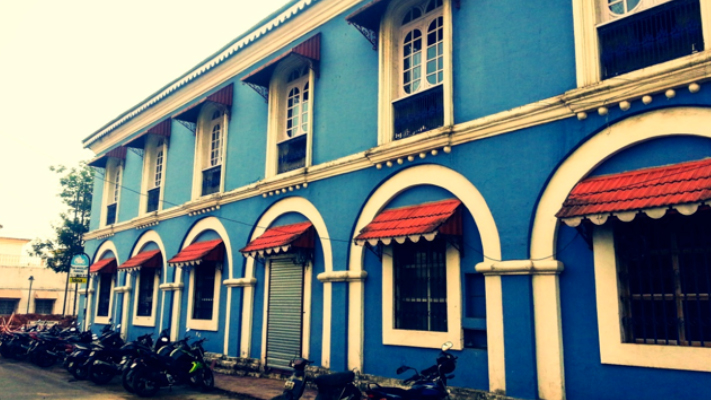 Towards the southern end of Fontainhas is the beautiful Chapel of St Sebastian, which houses a very large and rather unique crucifix with a striking image of Christ with his eyes wide open for the purpose of inciting terror in the minds of heretics.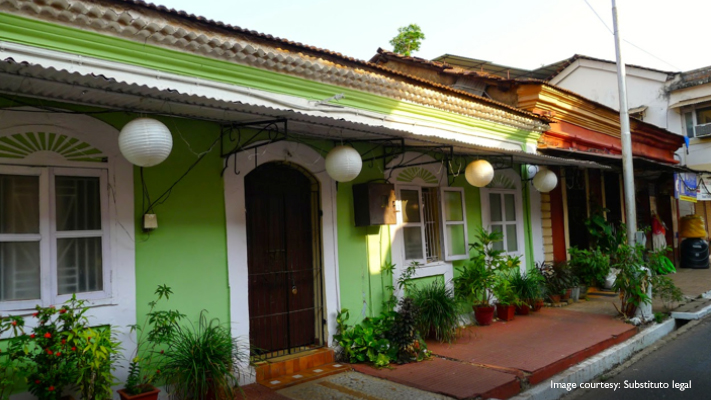 Located away from the hustle-bustle of the main city of Panaji, the tranquillity of Fontainhas is often broken by the friendly banter of members of this close-knit neighbourhood or lively Latin music emanating from some of the art galleries, cafes and
bars
. After a day spent walking around the quaint neighbourhood, walk into one of these, unwind over a cup of coffee, a chilled
beer
or some local fenny and reflect on a day that was well worth the experience.
Written By : Neehar Mishra