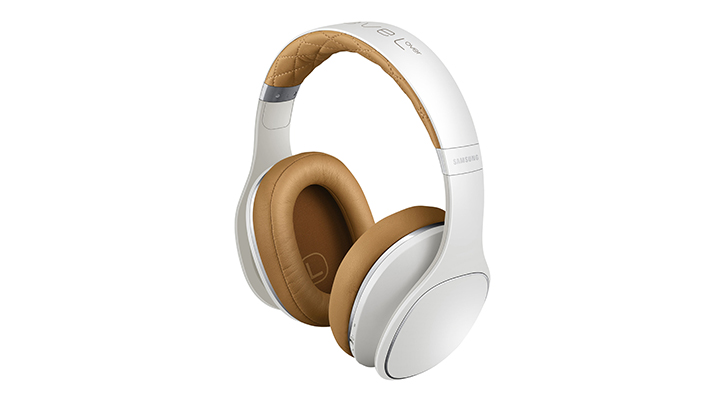 When Samsung released its new flagship series of headphones, boasting of its Superior HD organic sound, we inevitably stood up to learn more about this product.
In an attempt to outdo the Beats Studio Wireless, Samsung's Level series have included three different types of headphones including an in-ear model, an on-ear version and an over-ear variety. The Level In, Level On and Level Over each offer a different experience, but they all serve the same purpose. Out of the three, today, we bring you the new Samsung Level Over.
The Level Over is Samsung's top-of-the-line set, and provides big leather-lined cups that completely enclose a listener's ears. It's similar to the Level On, borrowing the same design cues and colour styles. The cross-stitching on the inside of the headband just like the Level On, immediately sets the Level Over apart from the rest. The sides look smooth; in fact, we were impressed with its feature buttons, which are the only actual buttons you'll find on the Level Over headphones. These buttons control the power and noise cancelling functions. But, the entire right ear-cup is actually a touch-control panel with potent abilities – swipe to adjust the volume, skip tracks, pause a tune, or answer a phone call. It's all done without some massive display, keeping the look of the headphones clean.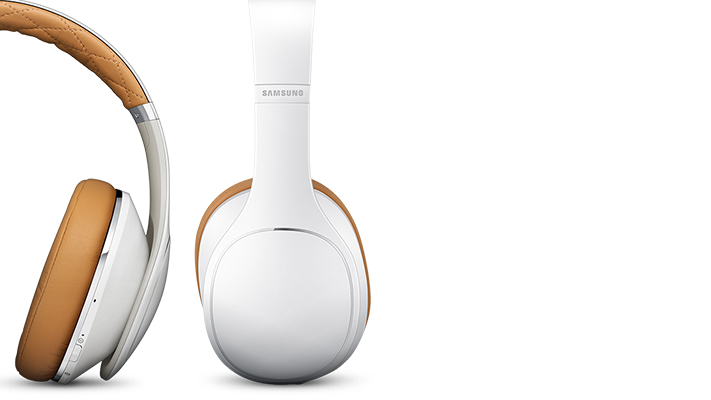 Although, design-wise the Level Over has a classier edge, but when it comes to sound quality, it hardly does it for you. The ear cups do provide a decent sound stage via some good isolation from outside noise even without the option of noise cancelling turned on. They do pump some excellent high frequencies and bass on many tracks, but it is its mid-range that really puts a damper on the listening experience as a whole. Hence, the entire soundscape doesn't match up and lacks balance.
Operation wise, there is no surprise that Samsung has gone in heavy on the app front counting on their leadership in the smartphone segment. Samsung includes NFC capabilities, allowing for one-touch Bluetooth connection and aptX for high quality wireless playback which very subtly includes a series of touch controls on its headphones too. All you have to do is download the 'Samsung Level' app on your android platform that'll confer you with more control at your fingertips.
With a powerful battery backup of up to 15 hours, The Level Over headphones offer almost double of an average pair of Bluetooth cans with a single charge, whether you choose to work out or want to carry it to work, this headphone set will do the job well. However, the problem with Level Over is its audio quality that leaves you wanting more. While not a complete disappointment, when you draw comparisons with its other features and premium pricing of around $350, you do expect premium audio quality, right?
Written By : Rounak Guharoy