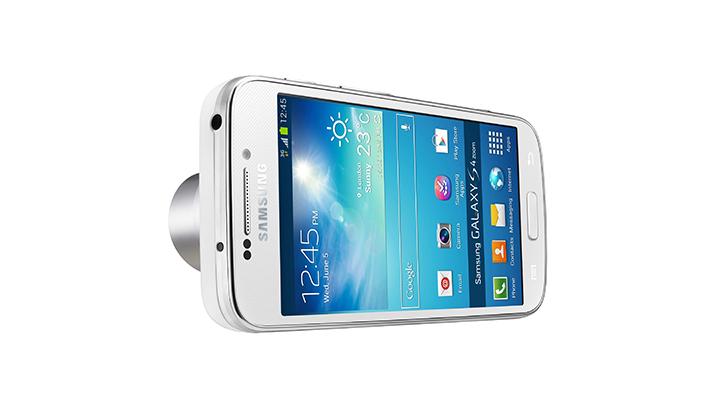 Quick specs:
4.3-inch Super AMOLED touchscreen (960×540 pixels resolution, 256 ppi, Gorilla Glass 3) | 1.5GHz dual-core Pega-Dual +XMM6262 processor | 1.5GB RAM | 8GB internal memory, microSD up to 64GB | 16-megapixel camera with 10x optical zoom and 1080p FullHD video recording | 1.9-megapixel front-facing camera | 3G, Wi-Fi, Bluetooth 4 | 2330 mAh battery | Android 4.2 Jelly Bean, TouchWiz UX
Price:
MRP: Rs. 29,990 | Best Buy: Rs. 27,000
Big and bulky When you think of a modern smartphone, you imagine a sleek, thin device. The S4 Zoom is a rude shock compared to that, with its thick and bulky frame. Samsung has taken the design of a point-and-shoot camera and fitted a phone in it. So you get the grip at one end to hold the camera as you shoot, while the other end houses the large zoom lens, popping out when you start the camera app. The other side of the phone, of course, houses the 4.3-inch Super AMOLED touchscreen.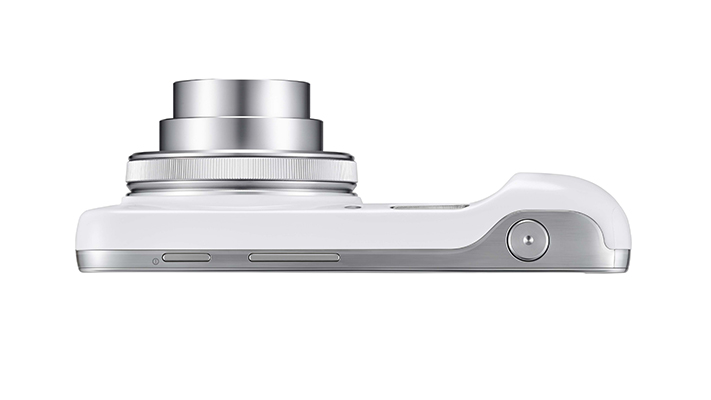 But at a time when camera-makers are designing point-and-shoots with 10x optical zoom and a thin frame, this one looks ugly and feels too heavy to hold. Indeed, Samsung itself has a few cameras that it could have taken lessons from to build the S4 Zoom. Instead, what you get is the heaviest and fattest phone you'll ever see. Made entirely out of glossy plastic, it has chrome trimmings on the side, which have the buttons to power up the screen, change the volume and a dedicated shutter key to click photos.
Two hands at all times While the screen does the job, the rest of the interactions with the camera are really disappointing. For one, the shutter button does not have a zoom ring around it. Most point-and-shoots will give you that little ring which you can adjust to take a shot, but not the S4 Zoom. Instead, you have to rely on either the volume buttons or the touchscreen, which means one-handed usage is not an option. I guess we can take solace in the fact that the shutter button at least auto-focuses when half-pressed.
Perhaps most weirdly though, the shutter button can't be used to start the camera app directly when your screen is switched off—a feature that every smartphone with a dedicated camera key offers. Instead, you have to hit the power-on button and tap the virtual camera app on the screen each time. It's quite ridiculous, not only making it impossible to start using the camera right out of your pocket with one hand, but also elongating the time needed from sleep mode to taking a photo. What's the point of this fantastic camera if I'm going to miss the shot?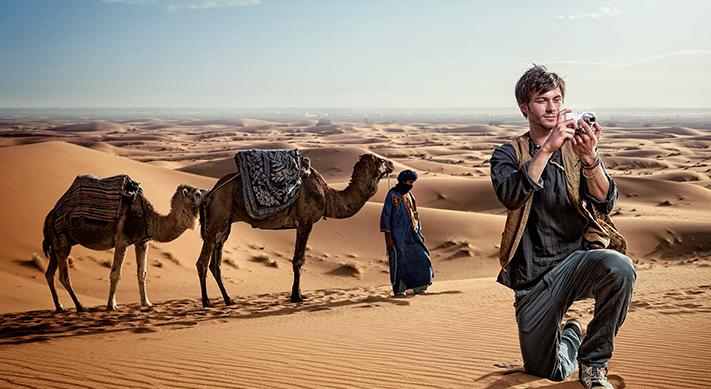 Fantastic photos
The camera itself, however, is a thing of beauty. The Galaxy S4 Zoom's 16-megapixel shooter can go toe-to-toe with any point-and-shoot camera out there, so you can safely leave yours at home. The 10x optical zoom also works very well, although you will need steady hands to make good use of it.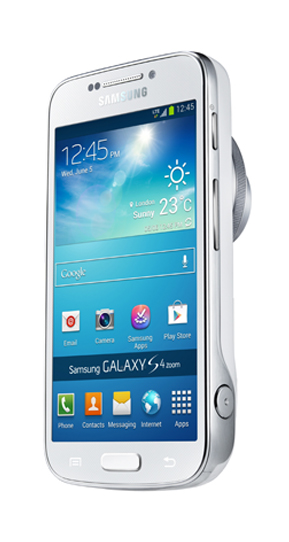 The images you get from the camera are crisp and detailed, with a true representation of the colours in the frame. In bright light, the photos are gorgeous as expected, but it also manages to pick up usable images in low-lit environments. And if you switch on the Xenon flash, there is absolutely no complaint even if the room is pitch dark before you click. You will be hard pressed to find a better camera running Android, especially with the zoom on this one.
An average smartphone While it's great as a camera, the device falters when used as a smartphone. For basic usage—email, social networking, Internet—it gets the job done easily. But throw a high-definition game like Dead Trigger 2 and the S4 Zoom splutters and wheezes to keep up. Also, its huge bulk makes it hard to hold it to your ear for long conversations, tiring you easily.
But perhaps what's most damaging is the battery life, which doesn't last for more than 8 hours if you are going to use the camera frequently—and let's face it, that's the point of this device so why wouldn't you be?
Final word Well, if you want a single device in your pocket and care more about your camera than the smartphone, then the S4 Zoom is a decent investment. But be prepared for trade-offs in battery life, performance, weight and style points. At this price, I'd demand more from a device and so should you.
Written By : Clark Wayne