Across the world, Pioneer is well known for its speakers, DJ equipment, in-car systems and even for its cycle consoles. In India, the company is better known for its in-car audio and video systems. Now, Pioneer India has launched a premium audio-video console, the Pioneer India AVIC F60BT, packed with a host of useful features. It's perfect if you love your cars, music and technology.
Never lose your way again
The touch screen in-car device is equipped with a Hybrid Navigation solution known as CHIPS (Common Hardware for Integrated Positioning System) that offers an insanely high level of accuracy in identifying a car's position. Besides, the company has also teamed up with MapMyIndia to arm the system with the latest navigation maps. Other advanced navigation features include 3-D Junction View, Images of Major Junctions and Lane Guidance, all of which are pretty much self-explanatory with regards to their features.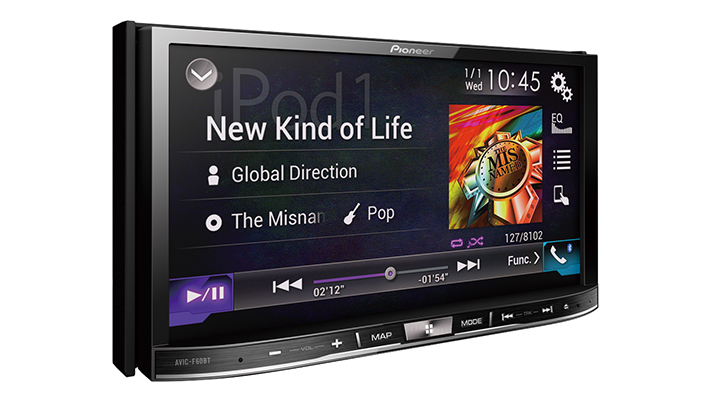 On-the-go music
It is ideal for those who like to listen to music on their daily commute because this in-car entertainment system is designed to offer superior audio performance. The system's Auto EQ feature ensures a smooth and clean music experience, defying the usual limitations posed by the standard acoustics of a car. Then there's the DJ MIXTRAX feature that let's you line up and mix tracks on the go for a completely personalised playlist.
Advanced connectivity
The system incorporates the built-in MirrorLink feature that allows one to directly control and access music, maps and contacts stored on a smartphone via Pioneer's touchscreen console. This feature can be accessed using an interface cable to connect the receiver and a compatible MirrorLink-certifed smartphone. It's also compatible with SD/SDHC memory cards, and features a dual USB port. Besides, Bluetooth connectivity allows you to browse through your phone's music on the Pioneer system. Sound quality over the phone is also highly improved, from AM Radio Class to FM Radio Class. Finally, Siri Eyes Free, a smart voice control lets you access your iPhone's functions to select music and make calls without taking your eyes off the road.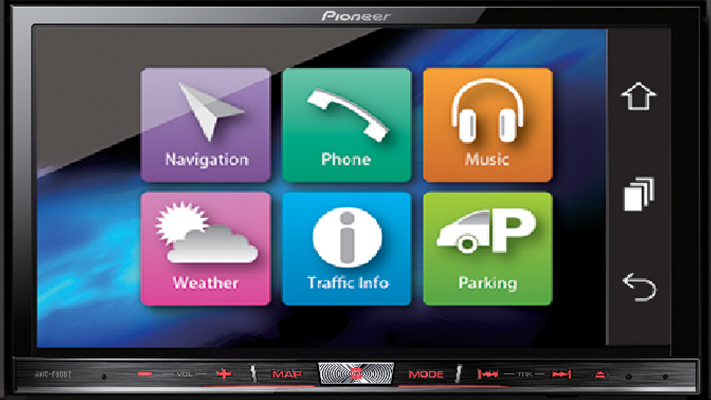 User-friendly interface
The console's main screen doesn't look very busy with approximately six easy-to-spot essential icons for Navigation, Phone, Music, Weather, Parking and Traffic Information. With an intuitive, user-friendly and easy-on-the-eye interface, you won't find yourself struggling to find the right icon while driving.
Compatibility
Pioneer India's flagship AV system is compatible with pretty much every format, from DVD Video, DVD-R/RW, CD-R/RW and H264, to FLAC, MP3, WMA, AAC for iTunes, DivX and Dolby Digital. A dual back-up (reverse) camera system completes the features of this console. This state-of-the-art in-car entertainment console is a first for India, and at ₹49,990, the Pioneer India AVIC F60BT quite a steal.
Written By : Beverly Pereira