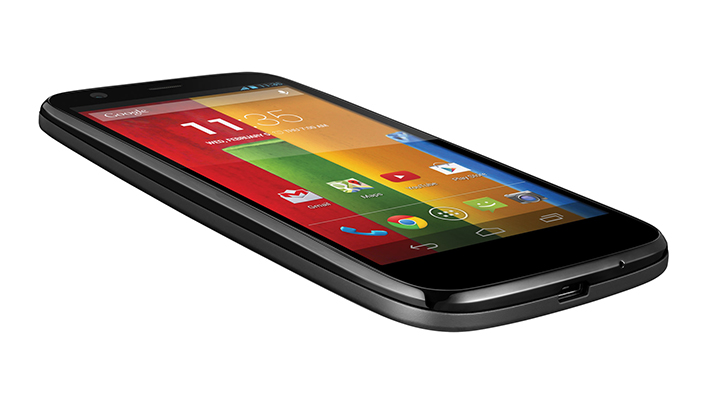 Motorola is back with a bang! After having been bought by Google, the smartphone maker that once brought us the likes of the Moto Razr now has a brilliant new value-for-money proposition. It's called the Moto G and it can be yours for just Rs. 12,499 (8GB) or Rs. 13,999 (16GB). But does the budget price mean you have to compromise?
Look and feel
At this price, you usually don't expect a device that can be called a looker. But the Moto G gets things just right. The front of the phone is devoid of any logos or buttons, so it looks like a clean black slate. The corners are rounded so that it's easy to hold in one hand, and the grip is even further improved by the rubberized back panel which won't attract fingerprints. This panel can be removed to pop in your microSIM card, but weirdly, the battery cannot be removed and replaced. Motorola has paid attention to the small things, like putting the headphone jack, the 'M' logo on the back, the camera and the flash all in one straight line through the middle—it looks quite elegant.
Additionally, the Moto G claims to have water-repellant coating, which guards it from splashes. But given that it has open ports for the microUSB connector and the headphone jack, I'm unsure how well this will actually work.
The Moto G also stands out by being a much smaller handset than its competitors. In fact, the trend right now is to have screens of 5 inches or more, but the Moto G and its smaller screen can easily be held and operated with one hand.
Screen and sound
The 4.5-inch screen of the Moto G is quite sharp with its 1280×720 pixels HD resolution, and it reproduces colours well too. Whether you're watching movies on it or playing games, you won't have complaints. It's also decently legible in direct sunlight. Thankfully, Motorola has thrown in Gorilla Glass 3 protection for the screen to protect it from scratches, which means that you won't have to put a scratch guard on top.
But there is one problem: the Moto G uses virtual on-screen buttons. With a huge bezel under the screen, it would have been nicer to have capacitive touch buttons, but instead, the Moto G eats into the limited screen space you have.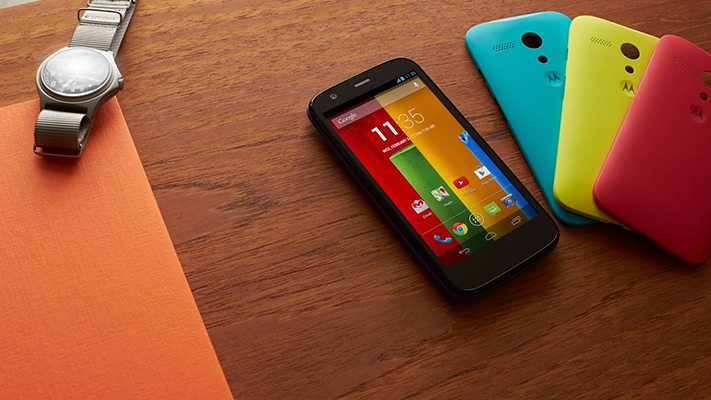 Camera
The 5-megapixel camera is the weakest link of the Moto G, and if you care a lot about snapping photos, this smartphone is going to be a disappointment. When you're out and about with the bright sun shining down on you, there's no problem at all. In fact, the colours you get are accurate and the images have good details.
But move indoors or when the sun goes down, all you will get are images with a lot of noise. The Moto G is pathetic in low light as it struggles with focussing on objects, and even when it does, it takes a long time. These problems carry forward into 720p HD video recording too, so there's no escaping the shoddy camera.
Interface
The Moto G comes with the latest version of Android, v4.4 KitKat. And chances are, it will get upgraded in the future too since it has practically no customizations—its's plain Android, just like you get on Nexus devices.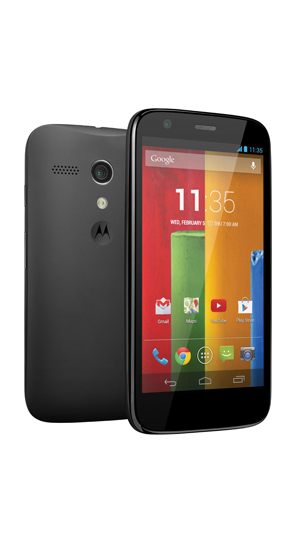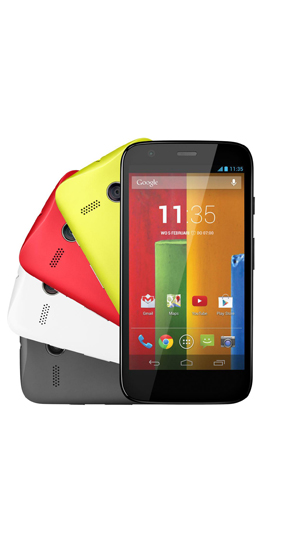 Performance
The 1.2GHz quad-core Qualcomm Snapdragon 400 processor and 1GB of RAM combine to make for a good experience for regular tasks like browsing the internet or even playing most games on medium settings. But for high-end gaming or power users, the Moto G isn't good enough—you'll have trouble multi-tasking and apps will crash too when you task the hardware.
The bigger issue, though, is the limited memory you get. Since there's no expandable microSD slot, you are restricted to the 8GB or 16GB of built-in storage. A few HD games alone will take up 5GB of that, and if you like to store media on your smartphone, it's going to be even more constricted. In fact, I'd go so far as to say that you should ignore the 8GB version entirely and only consider the 16GB one.
Battery and miscellaneous
The 2070mAh battery on the Moto G is absolutely brilliant. It chugs on admirably for 16 hours of average usage, and lasts for over 4 hours of continuous video playback. Even without that removable battery, most people are going to find this sufficient.
One problem is that the Moto G box does not have a USB data cable to connect it to your computer, nor a pair of earphones to listen to your music. So those are things you will have to buy separately, adding to the cost of the device.
The verdict
At ₹13,999 for the 16GB model, the Moto G is still a fantastic purchase despite all its limitations. You might also want to consider the Micromax Canvas 4 as an alternative if expandable memory and a swappable battery are important to you, but for most people, the Moto G hits the right spot in offering bang for your buck.
Written By : Clark Wayne