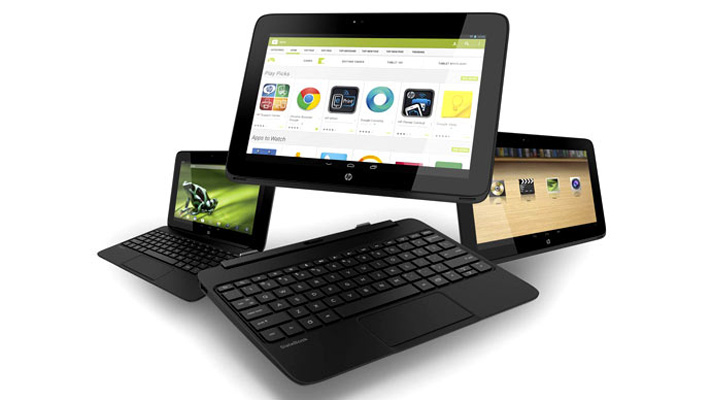 Quick Info
Specs: 10.1-inch FullHD IPS Touchscreen with Gorilla Glass (224 ppi) | 1.8GHz quad-core Nvidia Tegra 4 processor | 2GB RAM | 16GB built-in memory, expandable microSD slot, memory card reader | 1080p FullHD Rear Camera, 720p HD front camera | Wi-Fi, Bluetooth 4, USB port, HDMI port | 2-cell battery in base, 2-cell battery in tablet | Android 4.2 Jelly Bean
Price: ₹39,990
Increasingly, the most popular computing question I am asked these days is "Should I buy a laptop or a tablet?" instead of "Which laptop should I buy?" And the HP SlateBook X2 wants to eliminate that choice by bringing you the best of both worlds. It's a convertible device—a tablet with a keyboard dock
Is it a tablet with a keyboard?
The SlateBook X2 has a 10.1-inch FullHD (1920×1080 pixels) touchscreen that is as good as any I have seen. It's crisp, it's sharp, it has good viewing angles and it's quick to respond to touch. It does suffer from glare though.
Under the hood, the SlateBook X2 is powered by an Nvidia Tegra 4 processor, one of the most powerful ones for Android today, and 2GB of RAM. It runs everything smoothly, whether it's a high-definition movie, a graphics-intensive game or even switching between those two.
The matte plastic on the back doesn't feel as premium as the price indicates, but it's not cheap either. The camera is the worst part of this device as it does not give you good images—you'll need a filter to make them worth sharing with others. The front camera, of course, is only good enough for video calling and nothing else. While there's a slot for a microSD card, there is no such option to connect a microUSB cable to the tablet.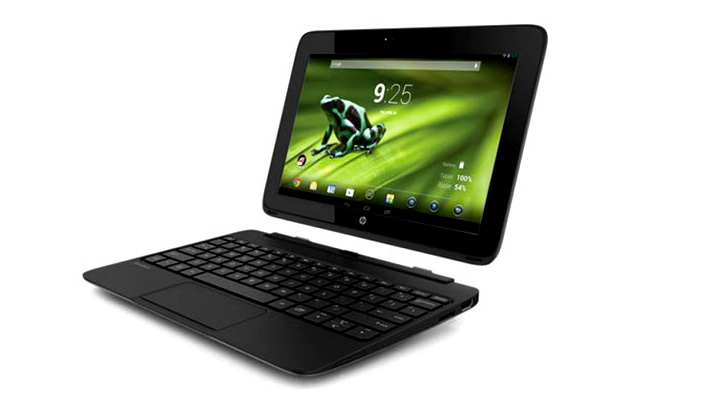 Or is it a laptop with a touchscreen?
The lack of ports is what makes me call the SlateBook a laptop. You see, you need to connect the tablet to its accompanying keyboard dock to charge it. That's the only way. And this keyboard dock as all the ports you would want, including standard USB ports to connect pen drives as well as an HDMI port to connect it to the TV.
The tablet has a battery in it and the keyboard dock has an additional one. Together, they account for about 14 hours of usage on a single charge—the keyboard battery drains first, followed by the tablet one. If you consider this a notebook PC, then it's the best battery you get on one.
But while it's a capable device and Android is a darn good operating system, it's still not enough to replace the likes of Windows, Mac or Linux. Many times, there were tasks I wanted to do which could only be done with a proper desktop operating system and Android was too stifling. For emails, basic office productivity, multimedia and games, Android 4.2 Jelly Bean is fine, especially with all the enhancements HP has made. But it's inadequate for professional tasks or even things you would normally do on a computer—like visiting the desktop, full-fledged versions of all websites by default.
Is it worth it?
What this means in the end is that the HP SlateBook X2 doesn't yet solve the answer of "Should I buy a laptop or buy a tablet?", but it does offer a new answer.
If you already have a primary PC running Windows, Mac or Linux, and you are looking for a device that offers portability, great battery life and basic functionality (email, office, multimedia, games) on the move, the HP SlateBook X2 is good value for money.
If you are looking for your new 'main computer', or if you consider yourself to be a power user and want a laptop accordingly , then the Android operating system of the SlateBook X2 eliminates it from being an option to consider.
Written By : Clark Wayne