Not long ago, BlackBerry smartphones were all the rage. Commonly referred to as a 'CrackBerry', roughly in the mid-2000s, the BlackBerry might well be the reason for that incurable smartphone addiction we all suffer from these days. In retrospect, it didn't pack a punch when it came to such apps as Instagram (only because we didn't know better!).  Still, we couldn't quite avoid getting in on the thumb-input craze. And just like that we became habituated to the incessant need of checking emails even on a Sunday.  It has been a few years since the considerable plunge of the Canadian smartphone maker's market share. Yet, it cannot be denied that BlackBerry loyalists still do exist everywhere in the world. The popularity of its newest launch—the Z3—is fast proving that no one's really suffering from a BlackBerry hangover. In fact, it continues to be a lifeline for many.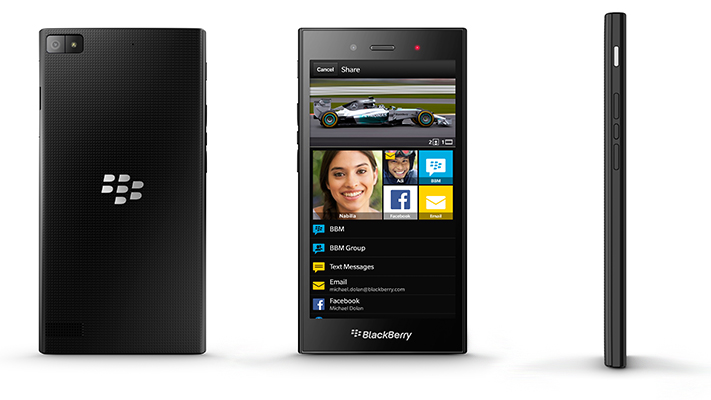 Sharp looks
The Z3 looks and feels similar to the BlackBerry Z10 and Z30. Yet, for its price, this slim phone is nice to look at and easy to hold. Even its textured plastic back doesn't come across as inferior; if anything, it lends a touch of durability to the phone. A large five-inch touch screen practically occupies the front of the phone.
While its resolution is not quite up to the mark at 540×960 pixels, the viewing experience isn't as bad as one might expect it to be. However, we do love its solid, sturdy feel at 164 gm. Unlike its predecessors, the Z3's power button and volume controls are located along the left side of the phone.
The OS
The Z3 runs on the BlackBerry OS 10, previously experienced on the Z10. This platform offers a smooth and user-friendly experience, even if you are new to the BB fan club. A series of swiping gestures replaces the need for custom menu navigation buttons.
Specs that matter
The Z3 is powered by a 1.2GHz Qualcomm Snapdragon 400 dual processor, an Adreno 305 GPU and 1.5GB RAM, which means that you won't encounter lags or the inability to open a couple of apps at a single time. Besides, it also comes with 8GB storage and offers connectivity support for quad-band 2G, triband 3G, Wi-Fi'n', Bluetooth v4.0, NFC and GPS.
Camera and sound
You might not expect much from the Z3's 5MP rear camera and 1.1MP front camera. But even in this age of using smartphones in lieu of digital cameras, it's not too bad if you shoot in good lighting conditions. Some of the features of the rear camera include time shift mode, filters and auto-focus. The Z3 ranks quite well when it comes to sound quality, incorporating an FM tuner unlike its predecessor.
Virtual keyboard
Most of us got used to QWERTY keyboards on mobile phones thanks to BlackBerry devices. In fact, it's hard to really separate the two because of the ease (and speed) at which one could type on its physical keyboard. The Z3's virtual keyboard isn't too different when it comes to ease of use. A new notable feature includes the ability to type in local dialects and Hinglish as well as the uncannily predictive typing experience.
Built-in apps
The BlackBerry Z3 comes with some useful preloaded apps such as BlackBerry Hub that allows the user to stay on top of all conversations by integrating the flow in and out of emails, text messages and social network activity in a single place. Complementing this is the BlackBerry Priority Hub that identifies and highlights important messages so that they can be quickly located in the BlackBerry Hub app. Luckily, BlackBerry Maps now works in India, while BBM continues to serve as the go-to chat app for many. 
The verdict
Not one to fail, the Z3's trusty email client support is as efficient as ever. BlackBerry's newly developed browser on the Z3 helps users to swiftly browse, read and share online content. Then there's the 2500mAh battery that offers a long enough battery life of over a day's usage. At ₹15,990, the BlackBerry Z3 might be considered a tad expensive since it lacks a decent camera and other less important features. But if you are a BlackBerry loyalist on a budget, this phone makes for a smart buy in the interim.
Written By : Beverly Pereira