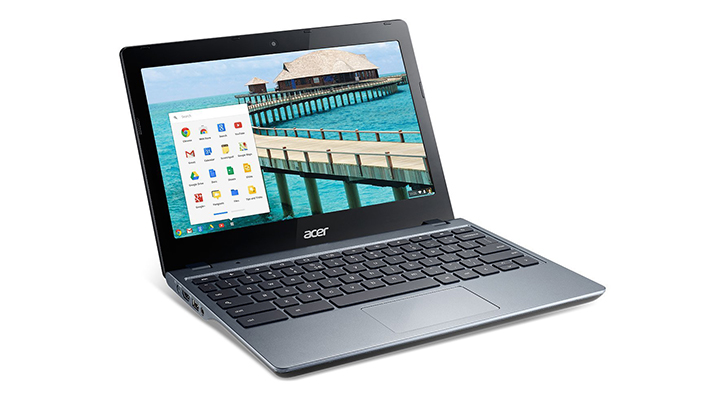 Specs:
 11.6-inch Matte Screen (1366×768 pixels resolution) | 1.4GHz Dual-Core Intel Celeron 4th Generation CPU | 2GB RAM | Intel HD Graphics | 16GB SSD | Wi-Fi a/b/g/n, Bluetooth 4 | Webcam, Stereo Speakers | 1xUSB 3.0, 1xUSB 2.0, 1xHDMI, 1xMulti card slot | 3-Cell Battery | Chrome OS
| 
₹
22,999
For the longest time now, the war for the desktop operating system has been Apple's Mac vs. Microsoft's Windows. After dominating the mobile OS wars with Android, Google is now setting its eyes on the desktop space with Chrome OS. And it has got a unique proposition: good hardware for low prices to make laptops that are almost entirely for online use. Let's see how it fares.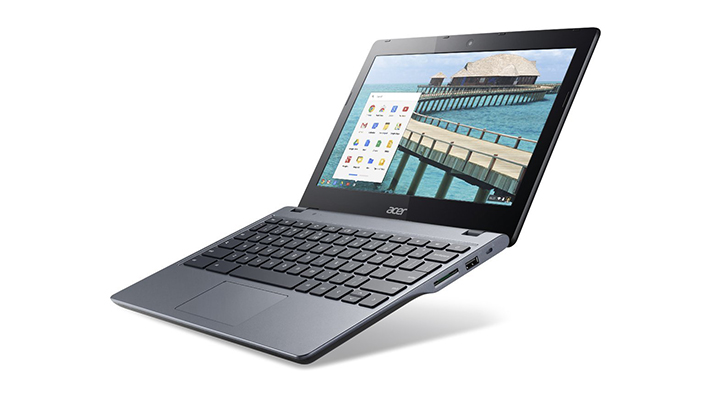 Chrome on steroids
If you have used the Google Chrome browser on your computer, you'll immediately get what the Chromebook is all about. Essentially, it's a laptop that runs a pumped-up version of Chrome. All the programs on it are Chrome apps that you can find on the Chrome Web Store. This keeps the OS itself fast—it boots up from a completely switched off state in just 10 seconds!
In fact, the overall performance of the device is the smoothest Chrome experience you can have. Everything just works, the browser never crashes. And you'll be zipping along comfortably—unlike what you might have seen on Windows or Mac.
Another advantage of this is the battery life. Since it packs an SSD and runs a light OS, the Chromebook is able to squeeze out more from a single charge than most laptops, lasting for about 8-9 hours on average usage.
The other benefit is that you get a great app store to find and install software. The Chrome Web Store has all the webapps you would need, neatly categorised and ready to be downloaded onto your Chromebook.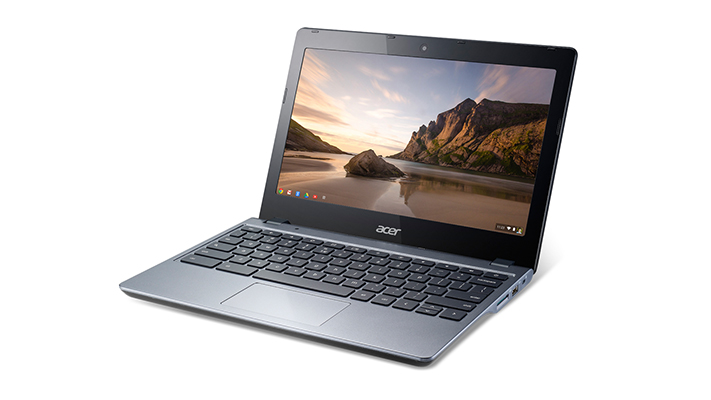 Offline? Switch it off
What this also means is that most of the apps only work if you are connected to the internet. There are still a few programs which function when offline, like the image and video viewer. And Google gives you the option to take some of its core services offline, like Gmail or Google Drive. But this too is with limited functionality.
Things are a lot worse off for other apps. Can you play a game if you aren't online? Nope. Will be using a high-quality image editing app like Pixlr Editor or Aviary? Not a chance. Without an active internet connection, you might as well just shut down the computer. It's surprising then that it doesn't include a slot for a SIM card.
Odd hardware choices
For a device that is entirely about an internet connection, you would think that a SIM slot would be a must-have addition so you can get online anywhere. Instead, Acer has stuck with only Wi-Fi as the connectivity option, and it does not even include support for the new AC standard.
The laptop is really lightweight, but the plastic build quality betrays its budget origins. Still, it doesn't feel cheap and looks good, so that's something. Open it up and you are presented with a good-looking 11-inch matte screen (1366×768 pixels) that reduces glare, and a chiclet keyboard that's comfortable to type on. However, the trackpad is flimsy and wobbly, making for a poor experience.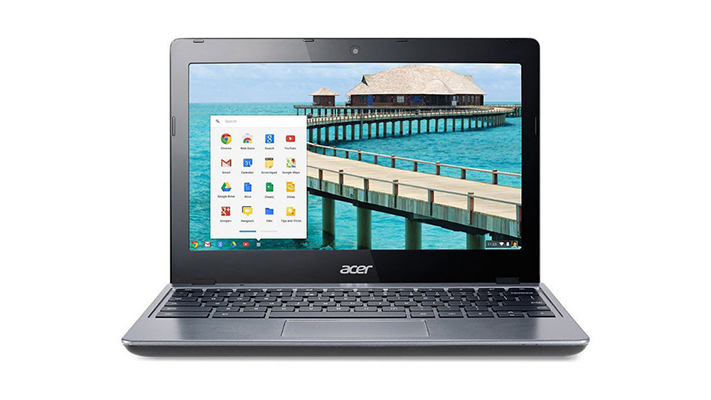 The Chromebook C720 has only 16GB of internal memory and if you enable offline access for Gmail and Google Drive, you will quickly run out of that. It's advisable to pop in a card in the SD card slot or attach an external hard drive.
The problem is programs
But while the hardware is good and the question of online vs. offline functionality is something that users will have to decide for themselves, the real issue with the Chromebook is the lack of good software. Most of the webapps available for Chrome OS just don't match up to full-fledged offline programs available on Windows or Mac.
Take, for example, the quintessential Microsoft Office. No webapp even comes close to providing its functionality. Sure, you can work in Google Docs if all you need is a basic word processor, but try creating Macros in Google Spreadsheet or a kickass presentation in Google Slides. If your laptop is meant to be for both personal and professional use, then Chrome OS will often leave you hanging. There's nothing like Adobe's many pro apps for designers; video editing is a joke; AutoCAD and its equivalents are non-existent; and let us not even start talking about video games.
So what's the Chromebook good for?
With its brilliant battery life and lightweight portability, the Chromebook is perhaps the perfect companion PC. When you are travelling and need a computer with you, you probably don't want to lug your heavy-duty notebook PC around; and the Acer C720 is a great choice for its price. But make no mistake, it's going to be your second computer, it can't sustain most users as their primary PC.
Written By : Clark Wayne