Theatre and literature lovers, especially fans of Shakespeare, are in for a treat as Filter Theatre, one of UK's most renowned devising companies, comes to India with its fast-paced and utterly delightful version of
Twelfth Night
, Shakespeare's much acclaimed comedy. Brought to Mumbai by British Council and High Street Phoenix, the performance is part of Filter Theatre's 8-city India tour. Before Mumbai, they had performed in cities like New Delhi,
Kolkata
, Chennai and Chandigarh, where they managed to wow the audience with their fresh and highly engaging take on the Shakespeare classic.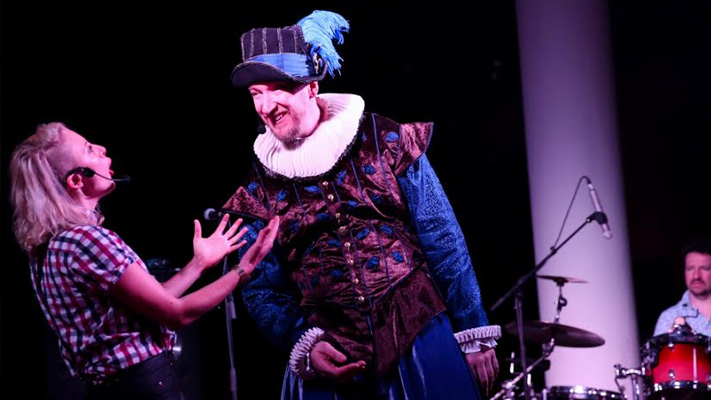 Twelfth Night is believed to have been written around 1601-02, but when you watch Filter Theatre's radically-cut, fast-paced and extremely accessible version, it is hard to imagine that the play actually dates back to about 500 years. Directed by Sean Homes and redirected by Oliver Dimsdale and Ferdy Roberts, the play combines the power of a highly talented ensemble, striking new theatre techniques, enchanting music and Shakespeare-style production to create the make-believe town of Illyria, where the love-comedy is based, a place where 2 worlds collide to create the madness that ensues falling in love. "It's not all about grand speeches and traditional costumes, it's about theatre for people living in the 21st century. That's the most fascinating thing for us as artists," says director Holmes.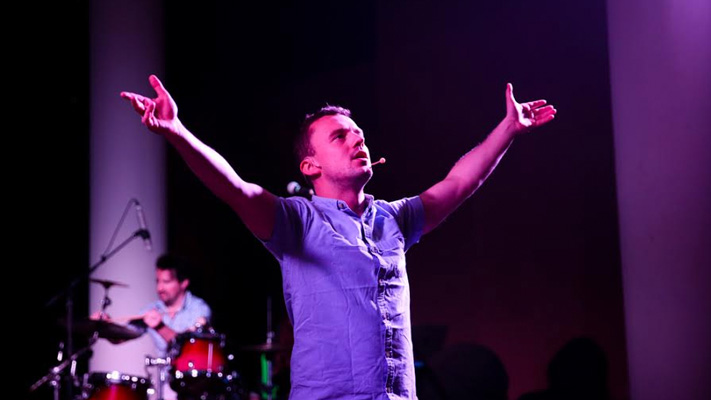 This is the first time that Filter Theatre is performing in India, a great initiative for the country's burgeoning theatre scene to be noticed globally. "Filter Theatre's production is a reimagining of Twelfth Night, which makes it accessible to modern-day audiences. I am sure Indian audiences across 8 cities will enjoy this experience. Cultural relations are central to our work in India and this is an important step towards fostering artistic collaborations between UK and India," says Rob Lynes, Director, British Council India. In addition to the performances, the British Council will also host workshops for schools and theatre professionals on performing Shakespeare's plays and making them relevant for current times.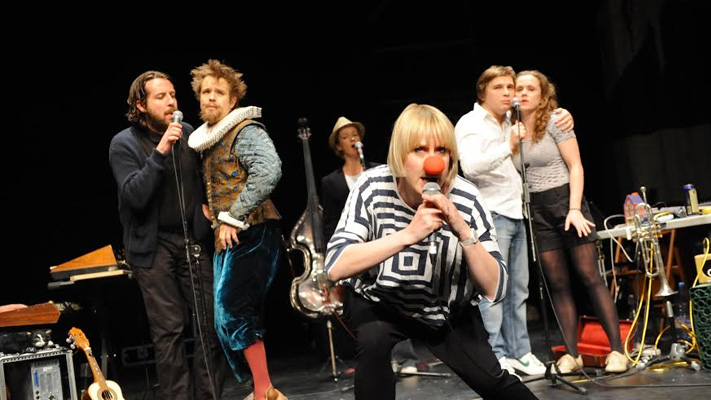 Performing in India for the first time is also equally thrilling for the cast and crew members, especially since music is such an integral part of the performance. While the costume and set has been kept simple, it is the use of sound and
music
that is truly efficacious, creating a special, highly engaging connection between the performers and the spectators and falling right in with India's fervent love affair with all things colourful and melodious. As cast member Sandy Foster so accurately says, "Love was no different then from how it is now, and is no different in England than it is in India. We're all the same."
Written By : Neehar Mishra