For decades, people have said that when it comes to the big screen, fashion gets immortalised. And when it comes to fashion, traditional norms have been challenged through its creativity – not to mention that it's the reason why today, big fashion brands are also challenging the norms of traditional advertising techniques and moving fashion shoots; thus, embracing films as an art form and have decided to move away from perfume-bottle-monologues and the use of mundane product placements. What has triggered this massively is the brands' openness to new ideas, futuristic approaches and creative use of technologies…thus, bridging the gap between reality and fantasy: creating a powerful intersection between feature film, documentary and fashion.
Without further delay, we present to you our picks of three best fashion films that we think have really set tone for their respective brands.
A Rose Reborn By Zegna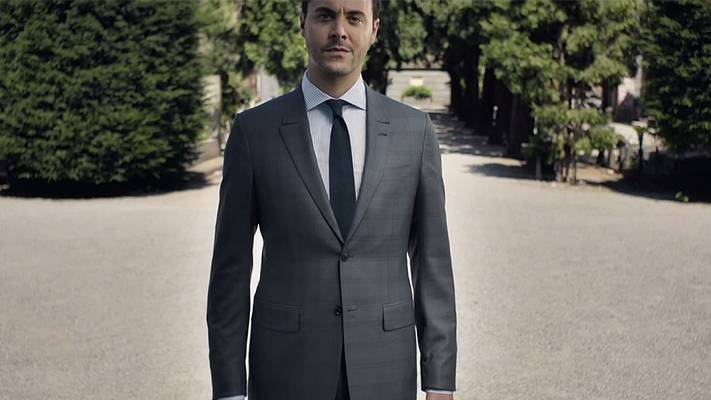 This is the newest film in our list. It is directed by the South Korean director Park Chan-wook who in the past has directed films like
Oldboy
,
Stoker
among others, and is known for his unique storytelling symbolism and visual sensibilities.
A Rose Reborn
features Daniel Wu and British actor Jack Huston of the
Blood Brothers
and
American Hustle
fame, respectively. This collaboration is between Ermenegildo Zegna and director Park Chan-wook, for whom this film represents his debut in the world of fashion. The film narrates the story of a journey of discovery and growth told in four parts and features confident and socially and environmentally conscious globetrotters who merge seemingly opposite aesthetics—as they examine the world around them and ultimately look closely at themselves. Their deeply symbolic journey culminates in a profound question of compassion and selflessness and looks at how these values might change the world. Ermenegildo Zegna recounts a journey rich in style and values, producing a contemporary document for the new generation of leaders who hope for a better world by looking at the world around them and ultimately, at themselves. Often dressed in their best, the film passes the message of men's
fashion
and lifestyle in a manner that is subtle in its nature.
WATCH THE TRAILER HERE:
Bleu de CHANEL: The Film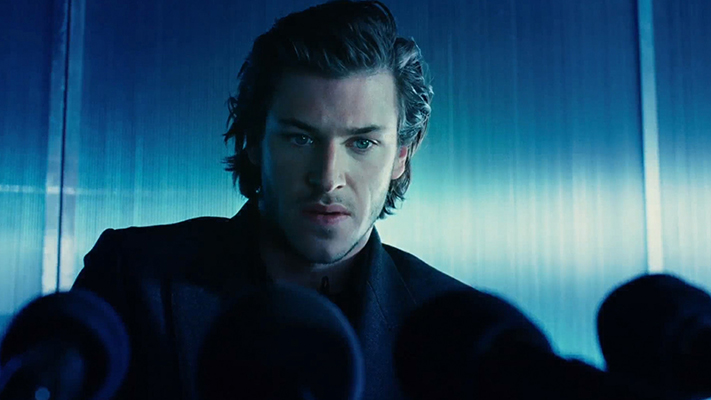 Made in 2010, believe it or not, this film was directed by ace director Martin Scorsese. In the commercial, the rebellious young protagonist refuses to conform to expectations, and falls in love with a woman who fuels his work though passion and turmoil. The film stars the French actor and model Gaspard Ulliel in the character of Hector, who has more than one love interests. From smart cut tailored outfits to jackets and long coats, the film sports a wide range of men's wear in a very aesthetic way. What is admirable about the film is its styling; pulled back (longer) hair, all greased up and shiny, high heeled shoes/boots, long dark vests, chasing women, getting rejected and the way Scorsese has directed the film. With a score called "She Said Yeah…" by The Rolling Stones from their album December's Children, this 60 seconder showcases sharp styling, sleek editing and smart screenplay to communicate the brand's message.
WATCH THE TRAILER HERE:
Frames of Life – Films of City Frames by Giorgio Armani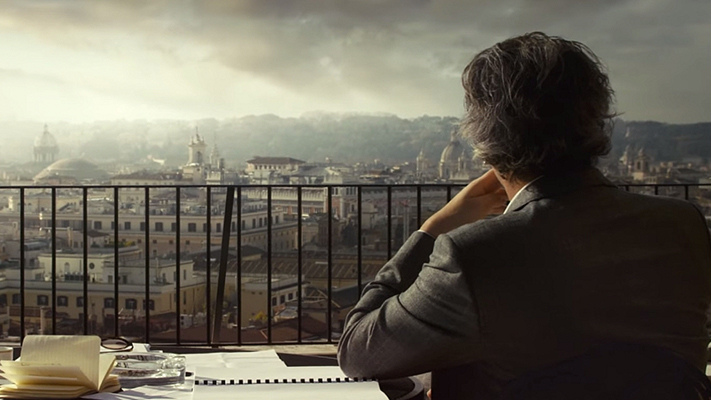 The opening lines…"Travel is useful, it exercises the imagination," summarises the entire film for us. Mentored by Oscar-winning Director Paolo Sorrentino, Giorgio Armani's 'Films of City Frames' is an initiative to connect with the world of cinema through the universe built around the Frames of Life collection of glasses. Created on the basis of a defined brief of narrating the fragments of life, emotions, signs and sights that are captured and filtered through the eyewear collection, Giorgio Armani Frames of Life; the film beautifully encapsulates the entire essence of the film with various montages of Rome. The Films of City Frames campaign features seven short films created by students from six prestigious film schools. And out of these seven films, this one is our favourite and is directed by Piero Messina. The film is a thrilling and lyrical short inspired by Louis Ferdinand Céline's Journey to the End of the Night. It is a visual and narrative collage that uses an individual's point of view as a filter to capture the compelling richness of one of the modern day cities – Rome. Now, that's an innovative way to communicate with your brand, isn't it?
WATCH THE TRAILER HERE:
Written By : Bushra S Khan