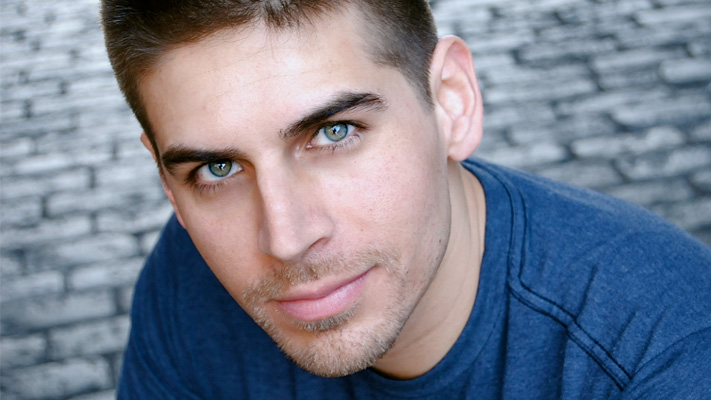 Carlos Andrés Gómez was all of 23 when he was working on a monologue for And I Never Sang for My Father — a play about a man who was finally saying all the things he never got the chance to say to his late father. "In spite of memorising it, I couldn't even say the first word without sobbing," shares Gómez. "It felt like the most devastating thing I could ever imagine—to lose someone I cared about and to have never told him or her what I felt," he says of this life-changing moment that led him to share his gratitude with those who mattered.
"So, I wrote individual letters to the special people in my life—my mother, father and best friend—citing 24 reasons for which I loved them. It's been 10 years since, and I'm still trying to do this across different mediums when I perform."
The award-winning spoken word artist, poetry slam champion, speaker and writer, now 33, who starred in Spike Lee's Inside Man a few years ago, has shared the stage with such equally vocal artists as Wyclef Jean and Mos Def.
The act of unlearning
Like most young boys, Gomez was taught that a man needs to put up a fight and must never shed a tear. "One of the most damaging and hurtful phrases is the term 'man-up'. People would always tell me to stop crying, to stop being expressive or to stop asking for a hug because that wasn't the way a boy was supposed to behave," says Gomez, whose performances are peppered with anecdotes of his struggles to express himself as a youth.
He found himself pondering over niggling questions at certain points in life. How does humanity separate itself from deeply embedded gender prejudices? How is a man able to respect a woman's feelings if he doesn't acknowledge his own? These are but a few pensive meanderings that led him to share his realisations with the world.
Breaking through the ice
A storyteller at heart, Gómez can make his audience laugh or cry at the drop of a hat, whether he's on or off stage. His performances and sessions at the recent Ubud Writers & Readers Festival 2014, too, were intensely empowering.
Often, when he visits schools as part of volunteering programmes, young boys are afraid to even be seen enjoying poetry as if it were some sort of an art form reserved solely for women. "Sometimes, I'll play a clip that has rapper 2Pac calling himself a poet, and all of a sudden their views change," he smiles, adding that we all first need permission from ourselves and a little external persuasion to realise that we need to be who we really are.
Manning up
His book, Man Up: Reimagining Manhood, also draws much from his early attempts to measure up, and addresses the crisis that men experience later in life. "Some call us misogynists, others bad role models. But, no one tells us that we're beautiful human beings. I hope that the evolved meaning of the phrase 'to man-up' reminds men that it's all right to be more than what we are conventionally allowed to be," says Gómez,clarifying that the book's title doesn't, in any way, adhere to its traditional, limiting meaning.
Haters will always hate
All this talk of softening up a man's hardened shell is bound to draw a heckler or two. Gómez concurs. "Sometimes, things get uncomfortable during my performances. It's alright if people disagree with me, but it's important that they hear me out and understand what I'm saying in the right context. We're definitely going to need more such moments when two opinions collide because we can never have change if one opinion dominates. It's going to take many an exchange, both of the courageous and uncomfortable kind."
"One of the bravest things us men can do is to be our best, kindest and most authentic selves. Sadly, this does not fit into the confining box of masculinity, as we may have been taught," Gómez trails off, but not without explaining what it's like to be a man in the 21st century.
"I think of this age as a very dynamic one that's simultaneously scary and riveting. Yet, it's also one of the most exciting times to be a man because there is a growing movement of men who are really pushing the boundaries and telling other men that it's okay to break the confining social rules that we've been bound by for so long."
Written By : Beverly Pereira