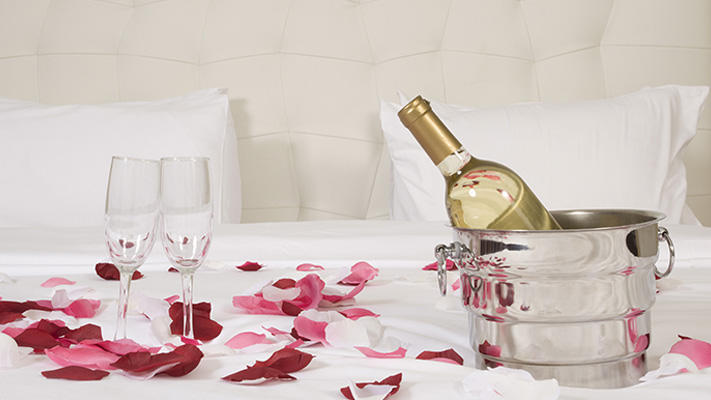 It's that time of the year again. You might have put yourself under a lot of pressure to plan a nice evening with your significant other, but didn't get around to doing anything about it. However, you might just be better off avoiding the whole shebang—the flowers and candy, and the over-the-top ambiance that restaurateurs like to garnish their establishments with around this time of the year. Here's an idea: stay indoors and spend some quality time together. You might think that hanging out at home sounds a little boring, but you can make your evening at home as special as a romantic night-out can get. Here are a few suggestions that are bound to make things interesting for you two:
Movie Marathon
It's probably the most obvious thing you could do, but it's always fun to catch up on a few favourites. And since you've watched them before, it becomes easier to make conversation, or snuggle up together, without having to pay complete attention to what's on screen. You might want to pick movies that aren't completely sappy and girly, like 10 Things I Hate About You, What Women Want, 40 Days and 40 Nights, As Good As It Gets, 500 Days Of Summer, Moonrise Kingdom, and even the more recent Silver Linings Playbook. These will ensure that you enjoy them too, even though rom-coms may not be your favourite genre.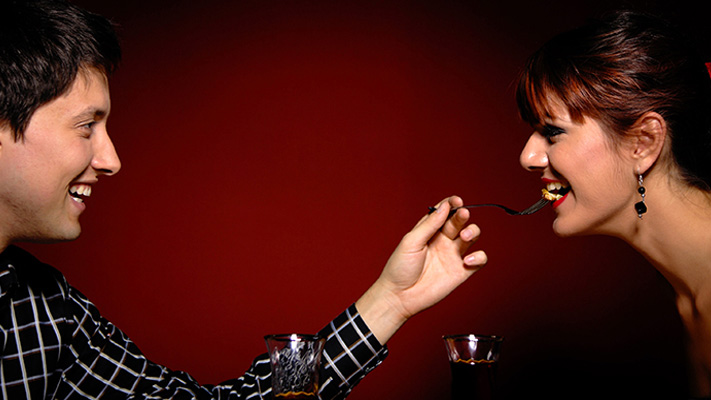 A Home-Cooked Meal
Even if you're not a good cook, or worse, a complete klutz in the kitchen, you could whip up something simple, yet effective. A grilled chicken, for instance, requires you to only marinate chicken breasts in olive oil, salt, pepper, some garlic, chilli, a herb of your choice, and any other seasoning you like. After an hour or so, put it in the oven for like 30 minutes, and you're done. Get some garlic bread or mash some potatoes to complete the meal. Order home a good merlot or chardonnay to go with it, and you're done!
A Treasure Hunt
The ultimate goal might simply be to spend some quality time in the bedroom together. But you can make that interesting too. You could plan a mini treasure hunt for your partner, by placing subtle clues around the house. For instance, a quote from her favourite movie could lead her to the DVD rack where she finds the next clue, which could take her to the bookcase, her own handbag, or even the snack cupboard in the kitchen, eventually leading her to the bedroom. This makes it fun, and it will also show her how well you know her.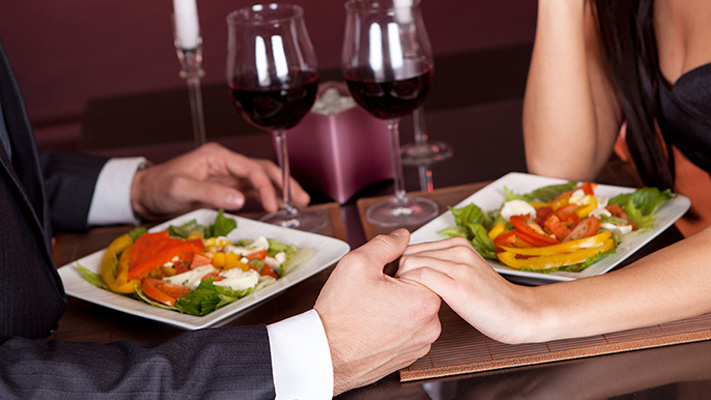 Cocktail Night
Since Valentine's Day this year is on a Friday, it might be the night of the week that both of you like to get a little drunk and unwind after a long week at work. Even if she might be the beer drinking type, she might enjoy something a little fancier or more sophisticated. Check out a variety: a typical girl-favourite, the cosmopolitan; something more gender-neutral, like a martini or a mojito; or even a more masculine classic, like a whisky sour. Most of these have ingredients that easily available, and experimenting with a few cocktail recipes could be the simplest way to make the night special. The icing on the cake could be a playlist of her favourite songs to set the mood, and even for you two to dance a little, after you're a little tipsy. Check out some cocktail recipes here.Make this Valentine's Day special in a very personal way, without all the clichés and fuss that might make this day something you want to avoid.
Written By : Srijeeta Mitra and Ranvijaysinh Jhala