Being an electronic music artist in today's day and age when the genre superiorly dominates the club and independent music scene in the country and the world over is no mean feat. It takes a lot more creative energy to create one's own brand of music that stays true to the core of the artist while also constantly reinventing it to keep it fresh and appeal to the masses. Sahej Bakshi, the musician and producer behind the solo electronic act Dualist Inquiry, however, has successfully been doing exactly that since he first started out in 2010. It is difficult to put a label on his music which effortlessly oscillates across the spectrum, encompassing everything from rock and pop to blues and folk in its path. Over the last 5 years, Dualist Inquiry has become a regular fixture at
music festivals
and gigs across the country and has even performed at international festivals like the Berlin Music Week (2010) and the Great Escape Festival (2011). He has been a supporting act for some of the biggest electronic music names in the world, such as David Guetta, Fatboy Slim and Basement Jaxx.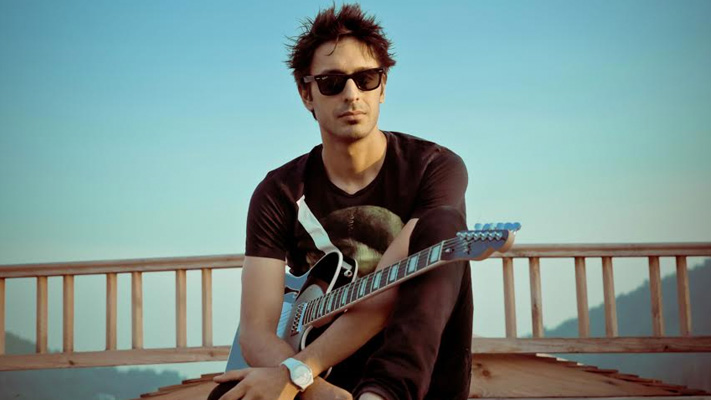 In a quick chat with The Label, Bakshi talks about how he went from being a rock guy to an electronic music artist, his journey as a solo artist and his favourite kind of music. Excerpts from the interview …
Q. It's very easy for someone who doesn't know you or is new to your music to mistake you for a band rather than a one-man show. Did you ever think about forming a band or did you always want to be a solo artist? 
It kind of just happened. There was a point where the possibility of doing this as a band was definitely there, but I think I had everything I needed to get started in terms of ideas. I really just needed to get that out of my system. And who knows, maybe there's a band in the future, but so far, this is how things are happening, and I'm sure this is the right way to go.
Q. I read that you've been playing the guitar since the age of 9. You were also the lead guitarist of the band you formed in school with Imaad Shah and before you went to college you wanted to be a professional guitar player. When did electronic music come in the picture?
When I was studying in Los Angeles, we started to get exposed to a little bit of electronic music here and there. Well, initially I never really gave it much of a thought because I was quite set in my ways, you know you, with rock music and stuff. But this one time, I ended up going to a concert with some of my friends. The concert had a huge line-up with names like Deadmau5, Fatboy Slim and the sort, all really big artists. So, I would say that witnessing them live is what changed my mind.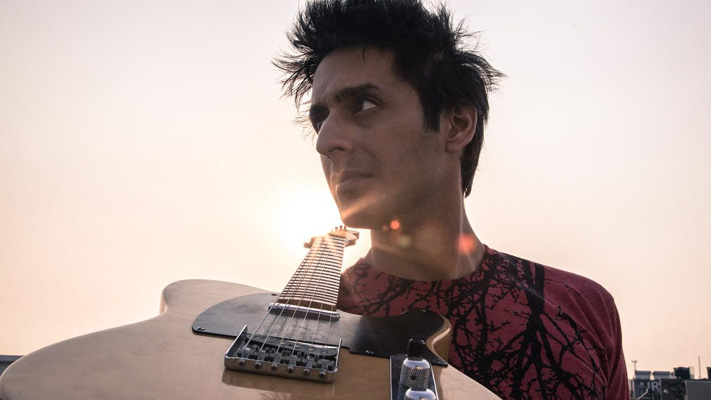 Q. You have collaborated with a number of artists in India, who are very different from one another, be it Monica Dogra or
Swarathma
. What are some of the things you consider before getting into a musical collaboration?
I think the first thing is that we should be fond of each other, to want to be around each other, basically get along on a personal level. The second thing is for a situation to arise where you have the time, space and opportunity to do something—whether it's a weekend at someone's house or going together to the hills for a show or a festival. So I would say the 2 most important things are comfort level and time.
Q. Apart from electronic music, what are the other genres of music you enjoy listening to?
Electronic music in itself is so huge, but apart from that I grew up listening to rock and blues. I love indie rock as well. I've been listening to a lot of
jazz
lately. Everything is good you know, when it comes to music!
Q. Who would your dream collaboration be with?
I think there are too many dream collaborators and collaborations. Any artist that I hear and like, I feel like collaborating with them would turn out to be amazing, but let's just say Deadmau5.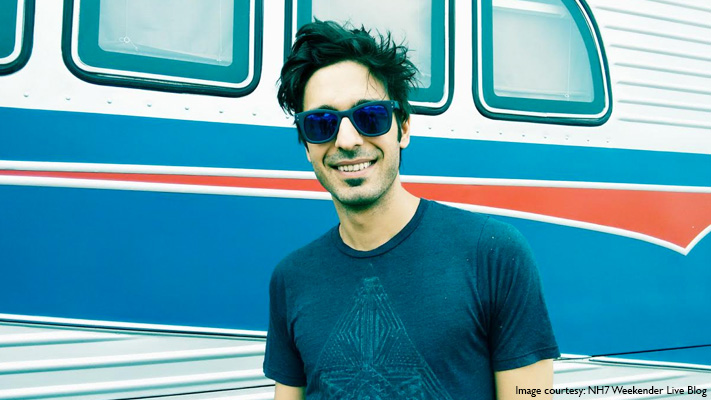 Q. Moving on from music to fashion, how would you define your personal style? What are the things you pay attention to when you're getting ready for a gig, in terms of your look?
I would say comfortable and not trying too hard—something that is easy and fuss-free. I don't think I pay all that much attention to it, but I wouldn't go out there and perform in my pyjamas, you know. I guess it's more about me being comfortable on stage.
Q. Any albums, collaborations or gigs in the pipeline that you're especially excited about?
Yes, I've got a lot of new tunes in the pipeline. I actually spent most of last year working on this new material which we plan to release soon, so I'm pretty excited about that.
Watch Dualist Inquiry belt out some great tunes along with EDM producer Anish Sood at Stage 42: Rewire at blueFROG, Lower Parel, Mumbai on 20 February 2016 at 10:00 pm.
Written By : Neehar Mishra