One of the best ways to enjoy the nerve-biting cricket matches of the World Cup in Australia this year is watching the game with a group of close friends at home—if you're not at the stadium, that is. And what makes this experience even better? Delicious food, of course! The first thing to do is to make a guest list and then plan the dishes you're going to serve. Keep the cutlery ready and figure out what you're going to make at home and what you plan to order. Make sure the recipes are easy and don't need you heading off to the kitchen in the middle of the match. Here are some finger-licking dishes that set the tone for an enjoyable day of cricket.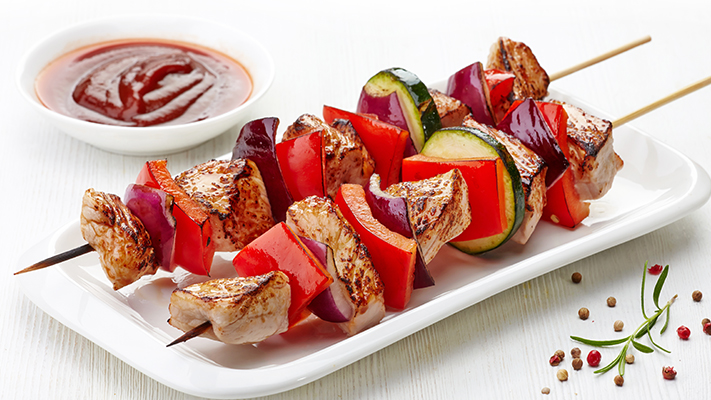 Skewers

These nibbles are very easy to make and look great too. Skewer a protein (like tofu, cottage cheese, chicken or lamb) with vegetables like olives, onions, tomatoes and bell peppers and add in some
cheese
as a garnish. Grill them after tossing on some olive oil with seasoning and spices for a snack that's east to eat and tasty to boot.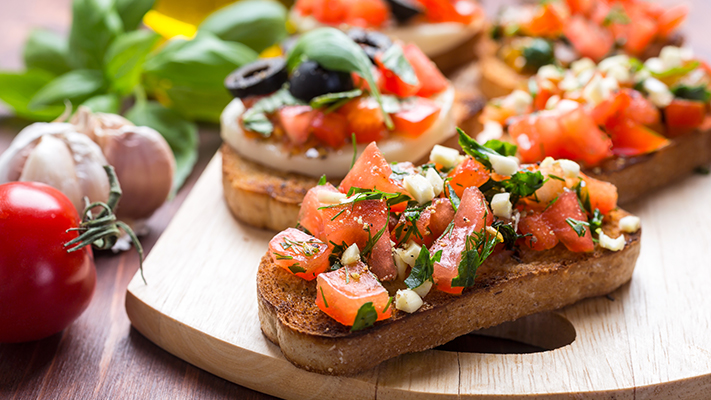 Bruschetta

These classic
Italian
brown
bread
bruschettas are a huge hit, and can be made using roasted cherry tomatoes, garlic, herbs, olives and mozzarella.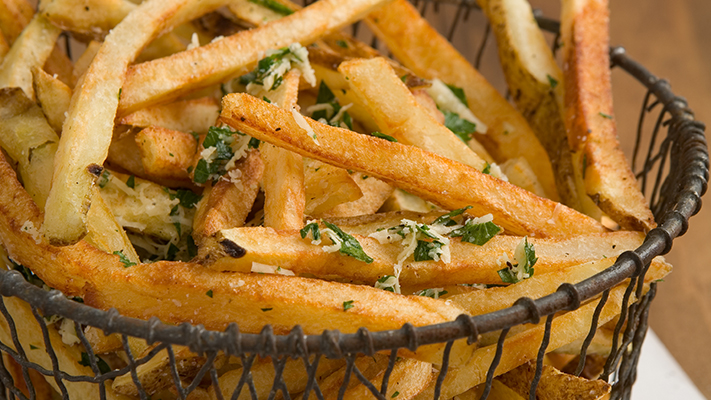 Salt and Pepper Oven Fries
Game food is incomplete without French fries—something everyone loves. Rather than frying them up, bake them in the oven for a healthier version, and sprinkle some fresh parsley for added flavour. Don't forget to serve the fries with a cheesy dip or the good old tomato sauce.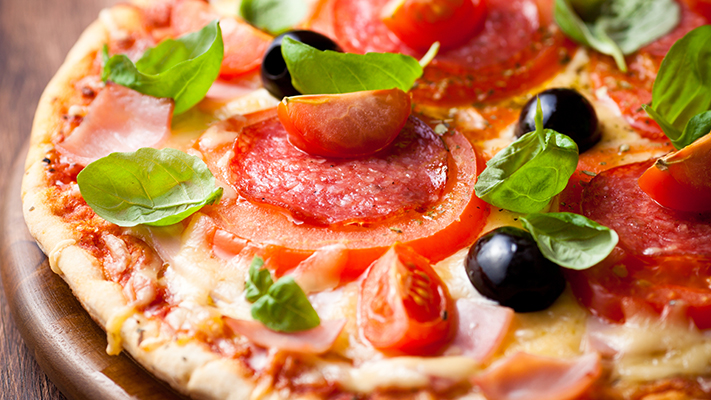 Cheesy Pizza
An absolute favourite, you simply can't go wrong with a cheese pizza. Though homemade pizza recipes abound, your local pie shop is bound to have offers on pizza right now so you may as well sit back and call it in. Don't forget to stock up on paper tissues and offer your guests chilli flakes and oregano shakers.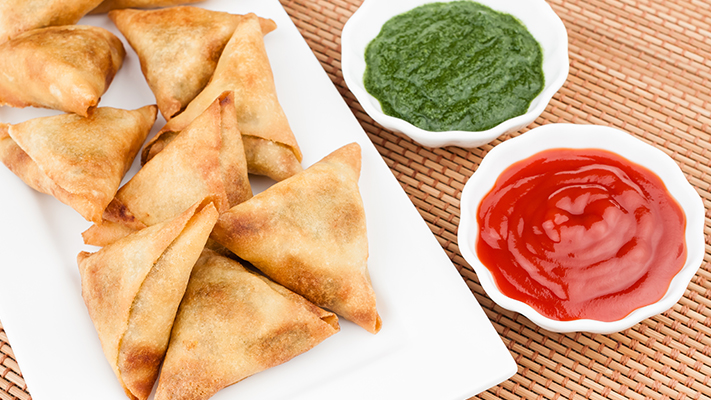 Samosas
 Traditional samosas are also a great option for a get-together. You could make them at home with fun fillings (like a pizza filling that includes tomato and green bell peppers with cheese) or go the age-old way of ordering them in from your favourite Indian fast-food joint, but make sure you serve them with coriander or tamarind chutney or even ketchup to keep the compliments coming.
Written By : Mona Punjabi