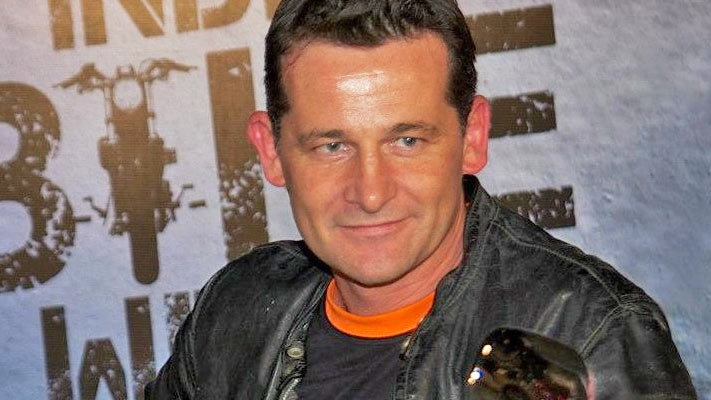 Martin da Costa wears many hats—entrepreneur, businessman, father. Aside from setting up Seventy EMG (Event Media Group)—global experts in planning special luxury events, brand communication and destination management—he also set up Olive Bar & Kitchen together with wife Saagarika and restaurateurs AD Singh and Henry Tham. Here are a few things that have shaped his journey so far.
Having lived in Portugal and then London for most of your life, what led you to make a foray into India back in 1995?

I met with
Amitabh
, Ajitabh and Ramola Bachchan at a party in Hampstead, London on August 1, 1995, and within four days, I was in India setting up an event marketing agency for them. However, this relationship lasted for about a year before I set out on my own. Fun times (smiles)
Since the inception of Seventy EMG, which has been the most memorable event you've ever worked on?
From launching India's largest Jain temple in the middle of a Rajasthani desert to the Cartier Classic Car Concours—now one of the top five classic car events in the world—there have been so many. But I think India Bike Week will certainly remain my favourite. This amazing festival that we created from scratch in February 2013 brought together a whopping 6,500 bikers.
What is your mantra of marketing?
Product first, marketing second. The excellence of an idea, of its execution and of experience is the only thing that counts. Get that right, and even in this hyper-connected digital world, it will sell itself.
How does the future look according to you: a destined path or 'absolutely anything can happen'?
Neither. You plan your future quite carefully, whilst staying ever alert for opportunity and excitement. So stay focused, be flexible, learn and be open.
What was your life's turning point, professionally and personally?
Professionally, it was meeting the great Gautam Berry, Mahesh Mathai and Srila Chatterjee in 1996; and subsequently, the team of directors at Seventy EMG in the late 1990's, namely Xerxes Antia, Thanush Joseph, Kainaz Sethna and Darayash Gocal. Personally, lying in Lilavati Hospital recovering from a motorbike crash in 1997 and listening to Xerxes outline his plans for the company remains memorable.
Martin speaks about what goes into the creation of an event
What about bad decisions: regrets or lessons learned?
Many lessons learned—patience, tolerance, trust—and many bad decisions. But no regrets (smiles)
What is 'a day in the life of Martin da Costa' like?
Kids off to school. Sprint to office. Meetings, meetings, meetings. Hilarity and good ideas. Spend most of the day with people younger than I. Go
home
, have a drink. Repeat.
With all the fantastic food and alcohol around you during the various events you manage, how do you stay fit?
I work out; usually during lunch at a gym in Bandra, and often with someone from work. What else do any of us have time for?
How do you maintain a balance between work and home?
By trusting the team at work to make the right decisions, and executing the projects we create to the standards that the company has set.
Tell us more about upcoming projects in the near future.
The most exciting project that we have ever worked on is ZAMBHALA—India's first yoga and life spirit festival. Slated to take place in Goa this December, it will feature over 120 yogis, experts, teachers, performers and artists hosting various workshops and activities. We've created Zambhala to help Indians from across the country to connect spiritually with each other, and learn, share and strengthen their life energy—their life spirit. It'll be a wonderful experience.
Written By : Ruchika Vyas