'Simpatico' is the word that comes to mind when you see Mark Ruffalo. He projects a masculine sensitivity and a warm, friendly aura. When you talk to him, you realise that it is indeed a reality. Mark has done consistently good work but it's now that he seems to be getting the recognition that he deserves. His role in the critically acclaimed Foxcatcher is that of a wrestling coach and he nails it!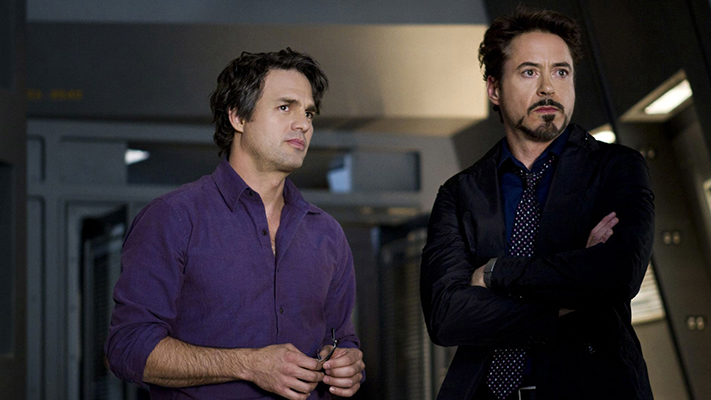 You've had an extensive career, but these days, you seem to be working nonstop.
I feel really blessed, given where I am. I did
The Avengers
and that sort of opened up a whole other round of movies that I wanted to do but couldn't quite get financed. I am 47 and I am sensing my mortality. I always feel that I had been holding back a part of myself a little bit, in order to protect myself from being considered good at something. In the last year, I think I really just tossed all that away, and went in for everything with my heart and soul.
In Foxcatcher you play a wrestler and a coach, for which you had to put on quite a bit of weight. What was your training regime like?
I had to put on 35 pounds of muscle and I had to basically learn to be an Olympic wrestler, who is 15 years younger than I am and it was really hard on my body. I ended up getting hurt a lot and it was a reminder. You have this fantasy of who you are and then you have a 20-year-old Olympic wrestler beating the hell out of you, and you realise who you really.
How much did you know about wrestling before you tackled this part?
My father was a three-time state champion wrestler. So wrestling was an important part of me to communicating with him. We didn't have much else to talk about when I was young. So I was like, 'I will be a wrestler, and he will look at me and be proud of me.' He never expected me to wrestle. I just knew that he had done it, so I thought maybe I had a bit of that quality in me to be good at it. So yeah, there was a point in my life where wrestling was a very important part of my life. To be honest with you, it really helped build character and prepared me, I think, to become an actor, for the loneliness of it, the lows and the rejections. In wrestling, although it's a team sport, you are really on your own and there is no counting on anyone else. So, for that reason, it makes for very good training for life in a competitive field.
You've described yourself as an actor/activist. In fact, just last week, I signed a petition circulated by you against fracking. How did you get to taking up this cause?
Well, about five years ago I moved my family to upstate New York, where this process of natural gas extraction is being considered. I heard that it was a wonderful thing, so I decided to educate myself. I went to places where they're doing it in Dimock, Pennsylvania, and I realised that they were destroying people's lives by destroying their drinking water. They can't turn on their faucets without the fear of their homes exploding. They were reaching out to somebody to help them and they asked if I would do it. And I asked, whether their state was helping? And they said that the state was under the employment of the gas company. I asked about the Attorney General and the EPA, who, I found, don't have any jurisdiction, under the Federal Safe Water Drinking Act. So I found myself by default becoming their champion. I began to learn more and more about it and learning how destructive it actually was for many of our natural resources; most importantly, water.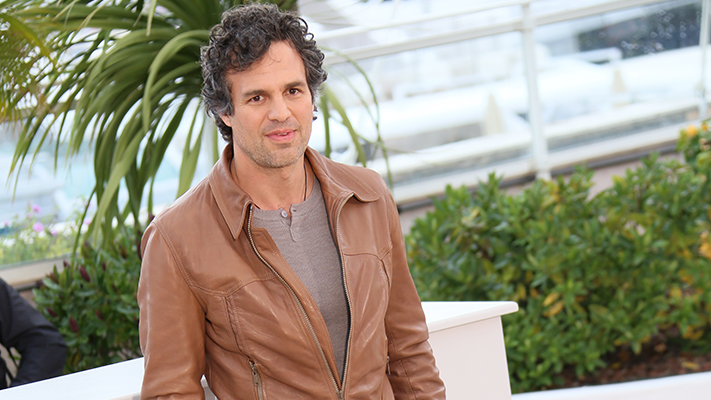 It takes a lot of courage to be an activist. Where do you think your motivation comes from?
Part of my motivation is my kids. I don't want for my kids the world that we're heading towards, environmentally speaking. As a kid, I lived near Lake Michigan and it was a time when the Great Lakes were being terribly polluted. I would see fish swimming with tumours and trash and all sorts of horrible things. It was a time when DDT was being used. I was part of the '70s generation for whom all this was coming to light. I was witnessing it all so I started turning towards environmentalism, as I realised the cost of not watching out for these things.
Speaking of your kids, what do you wish for their future?
I have three kids. I just want to get them on the road in a healthy way that's going to give them the best chances in the world that we live in. Two of them are dyslexic, so I want to make sure that their education chances are just as good as anybody else's, and that they're not left behind just because they have learning differences.
How do you deal with the education of your dyslexic kids?
By finding a place and teachers who know how to deal with it. We were getting help in the schools they were in, but ultimately the kids were still feeling things like, "I'm stupid, I hate school…" They weren't progressing and so my wife went to New York City, and she went to all the dyslexic schools and she found an apartment. And in a week's time, our lives were turned around. There is nothing more heartbreaking than to watch your kids struggling at school because you're watching literally half of the opportunities of their life just being wiped off the table and at such an early age at that. Now my son and daughter are doing really well and are progressing because the school gets them and knows how to teach them and we are really lucky that we have the wherewithal. I don't know what people do—those who don't have the opportunities or means that we have to enrol their in a place like that. These kids need a lot of attention more than other kids do in order for them not to hate themselves and feel stupid.
Talking about your wife, I hear she didn't accept your initial proposal. Talk about that.
Yeah, in '97, she turned me down, but I rehearsed and came back again in two years (laughs). No, seriously, it took two years for her to get to know me. The first time was an impulse, we were standing on a cliff in Big Sur and we hadn't been together long. We were camping and I looked at her and I thought, 'Who else is going to do this with me and crawl out on a cliff,' and so I looked at her and asked her if she would you marry me. She laughed and asked if she could talk to my therapist, and where the ring was. It was an impulsive thing that I shouldn't have done. The next time, I made sure that I had the ring and I had a proposal, what I would offer her in our life together. And I convinced her.
What are your future aspirations as an actor?
Well, I came from the theatre and the way that an actor is perceived is very different there. A theatre actor does everything. You play a prince, you play a pauper, you do comedy one season and drama the next. You're a leading man and then a character actor, and that is what I ultimately wanted my career to be. I didn't like the idea that I would be stuck doing any one thing. I like complexity, giving myself challenges as an actor. I like to play complex people and I like to play real people, and I like to play people that maybe we write off, but have a lot more in common with than we realise. That's kind of a core belief of mine. Ultimately, I just want to be challenged and have a good variety of roles and grow as an actor.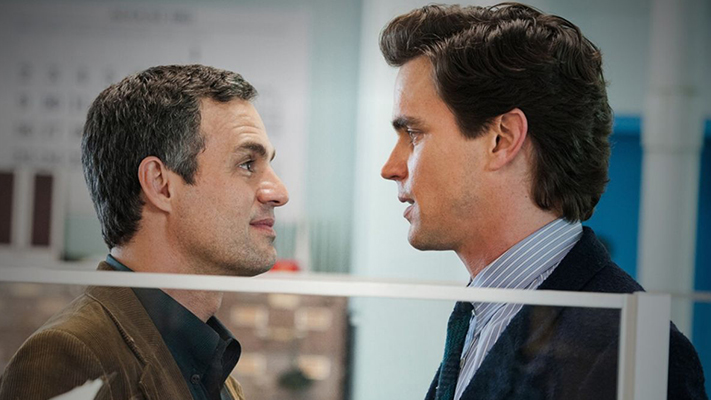 You did the HBO movie A Normal Heart, a love story set in the time when AIDS was very present in the gay community. You had to kiss Matt Bomer a lot. As a straight man, what was that like for you?
Of course, I did think for a moment that I'd never kissed a guy before, and what that was going to be like. And my wife was like, "You make out with all these ladies all the time, but now we're going to see how good an actor you really are. And I have to say, while I was kissing Matt, the one thing that went through my mind was that it wasn't really isn't that different from kissing a girl, except for the whiskers
(laughs)
. That was a little tough, because it was chafing my chin. And I finally realised why my wife likes to make out with me when I am clean shaven.
In the movie, you also had to be nude for the sex scenes. Did anything about that worry you?
Yeah, at some point, the camera was somewhere that I couldn't see, and my I was concerned about my butt hole being seen, because I didn't really think it was ready for photographic display!
Photo courtesy: HBO, Marvel Studios, Paramount Pictures
Written By : Noel de Souza