Segmenting an animal is an art and knowing how to choose the right cut can prevent many a culinary faux pas. After all, the flavour and texture occupy centre-stage, and they're both dependent on the cut. Did you know that the expression 'high on the hog' is derived from the fact that the most desirable cuts of meat come from higher up on the animal? And that's why The Label presents some of the most popular cuts of chicken, beef and pork that make for dishes that dazzle!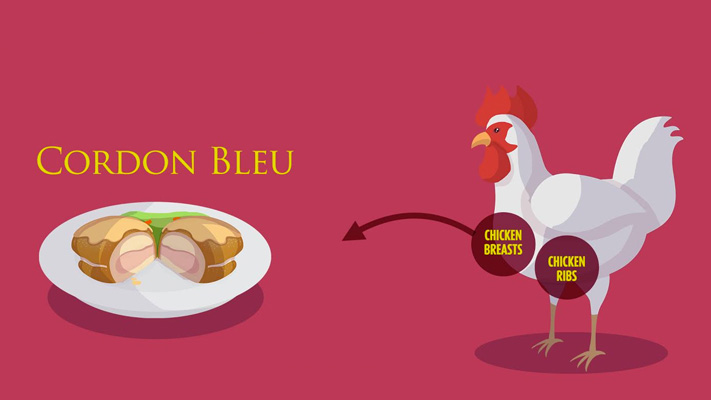 Chicken

Even the pedestrian chicken can create spectacular flavours.
Split chicken breasts
, for example, are best roasted, baked, stuffed or grilled with Parmesan cheese or Pecorino Romano and caramelised in onions, balsamic vinegar and creamy risotto. Chicken ribs are pieces of breast with bone and make a delectable cold picnic snack. Fried chicken ribs served with Jalapeno mayo is another divine dish when it is marinated overnight in buttermilk and tossed in spiced flour. Chicken breast quarters when teamed with paprika and creamy white wine sauce also turns into a worthy Cordon Bleu.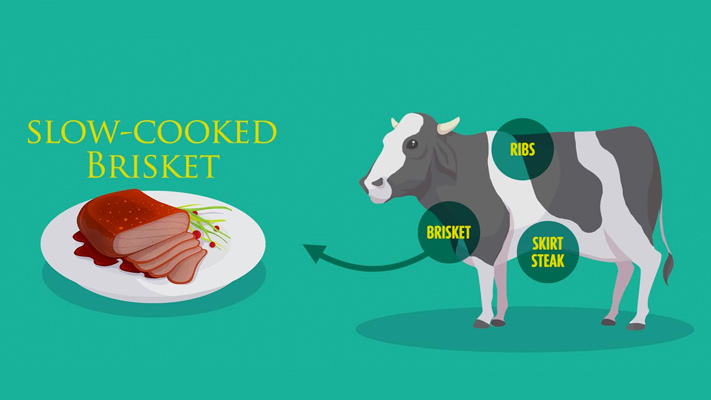 Beef

Beef is divided into large segments called primal cuts. These are broken down into foodservice cuts, individual steaks and retail cuts. Our most loved picks are ribs, skirt steak and the brisket. Ribs flavoured with chipotle chillies, cinnamon, pepper and chilli powder, and then sweetened with brown sugar and maple syrup, when baked and served hot, makes for a delightful dish. Skirt steak, a thin piece of meat carefully trimmed away from inside the abdomen, is also a beautiful cut. Fajitas with lime and chilli skirt steak served alongside coarsely chopped
avocados
, jalapeños and iceberg lettuce do complete justice to the steak. Beef brisket is one of the cuts of meat from the breast or lower chest of the animal. It makes a fantastic savoury when tossed in oil with green peppercorn and served with caraway cream.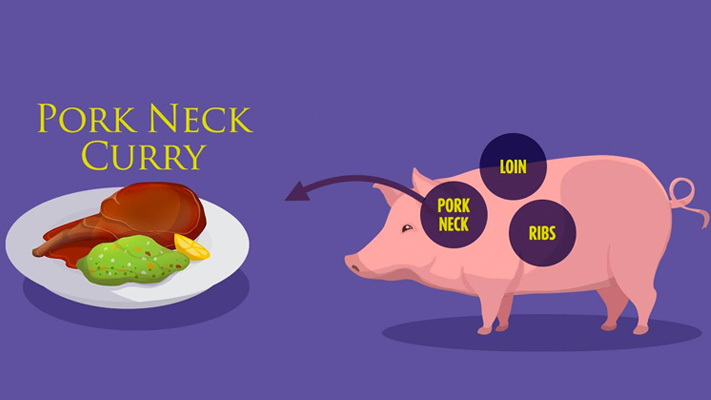 Pork

Much like beef, the tender cuts of pork are also from the rib and loin while the shank and shoulder are the toughest cuts. With appropriate cooking however, even those tougher cuts can be made tender. If we're asked to pick the dish we'd fawn over, it would be the
succulent herbed boneless pork
loin chops teamed with tangy raspberry sauce. Add a side of potato mash and julienned steamed carrots to underscore the flavours. The pork neck curry with roast peanuts and pineapple relish is another gem with the pork neck cut into 2.5cm pieces and served with steamed rice.
Illustrations by Aabhaas Shreshtha
Written By : KHUBI ALI