For most people a beach holiday means travelling no further than Alibaug or Goa. With about 7500 kms of coastline, India has a lot many beach destinations than just the aforementioned. For people who like to take the off-beaten path, or want to get away from the hustle and bustle of touristy hot-spots, here are some scenic beaches perfect for R&R, sunbathing, solitude and just being a beach bum in general.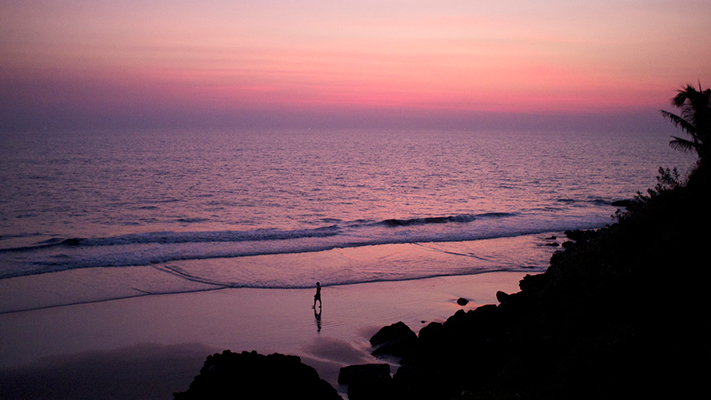 Marari and Varkala in Kerala
Mention Kerala and all one can think of is houseboats in the beautiful backwaters and luxurious Ayurvedic spa massages. However, there's more to God's own country than that. Quiet, untouched by tourism Marari or Mararikulam is a small, sleepy fisherman's village. Golden sands, palm trees and picturesque waters make Marari beach the perfect place for water skiing, parasailing, sea surfing and deep-sea fishing. Around an hour's drive from Trivandrum, Varkala is a 500 metre beach nestled between stunning cliffs. A coconut palm lined paved footpath leads down to the beach, which is a wonderful haven away from commercialisation. Take in the dramatic sunsets while you swim in its clear waters or practise yoga, or bathe in the mineral spring that flows down from the cliff at the southern end of the beach.
Talasari Beach in Baleswar, Orissa
Located around 88 kms from Balasore city in the Balasore district, this pristine beach with white sand and glittering, deep blue waves is as enchanting as beaches get. Since the sea is not turbulent with really low tides till night you can walk over two kms into the sea. Talasari is one of the few unique beaches to have receding waters. Cross the sea to access the backwaters for a spot of adventure, or simply soak in the serenity while you walk along the coastline. Talasari is the prefect getaway from the maddening crowds of the city.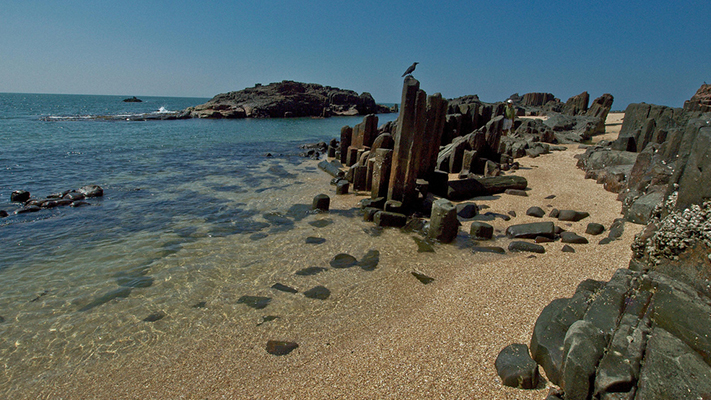 St Mary's Island in Udupi, Karnataka
A glimmering white sand beach marked with distinct basalt rock formations, translucent azure waters make St Mary's Island a heavenly getaway for those seeking peace and solitude. The tiny virgin island is a six km boat ride away from Udupi and has fascinating basalt rock formations that rise in vertical columns surrounding the island. With rare shells strewn all over and red crabs making an appearance every now and then, the beach lined with coconut trees is a magnificent one untouched and unspoilt by noisy tourists.
Yarada in Andhra Pradesh
Mention the word beach and all you can think of is the West Coast. However, the East coast has an equally long coastline and has some marvellous beaches that are mostly overlooked. Yarada in Andhra Pradesh is one such beauty. About 15 kms from Vishakhapatnam, Yarada is a secluded beach surrounded by hills on three sides and an uninterrupted coastline on the fourth. One of the finest and cleanest beaches in India, Yarada offers spectacular sunrises and sunsets.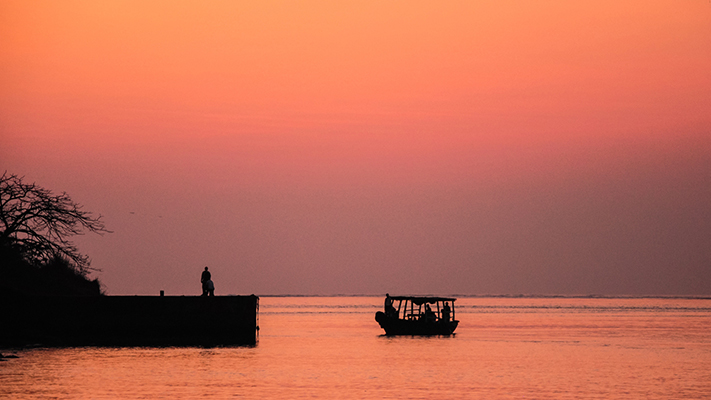 Guhagar in Maharashtra
Secluded, serene, tranquil, picturesque, silky white sand, clear emerald water untouched by tourists, surrounded by the Sahyadri mountains, what more could one ask for from a beach destination? Guhagar is a five-hour drive away from Mumbai, the unspoilt, virgin beach is to die for. Why haven't you packed your bags already?
Written By : Bushra S Khan