Christmas is one of the happiest times of the year and nothing can add to your happiness like a heartfelt session of baking. But if the end of the year has been keeping you on your toes at work and you haven't had the time to finish whipping up your favourites for the
Christmas
Eve get-together, read on as we bring you some super simple recipes from Chef Umang Garg, Culinary Expert, Mafia, Punjabi Bagh, New Delhi.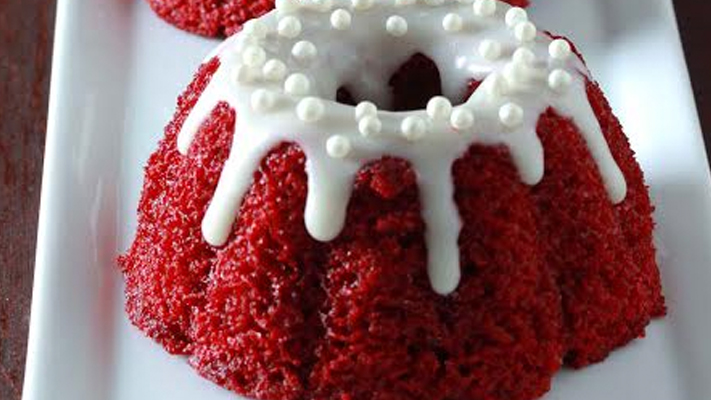 SANTA SURPRISE CAKE
Ingredients
Cake flour – 3.5 cups; butter – ¾ cup; sugar – 2 cups; eggs – 3; red food colour – 6 tbsp; cocoa – 3 tbsp; vanilla extract – 1.5 tsp; salt – 1.5 tsp; buttermilk – 1.5 cups; cider vinegar – 1.5 tsp; baking soda – 1.5 tsp; vanilla cream – 1 cup
Method
✔  In a small bowl, sift the cake flour and keep aside.
✔  In a large bowl, heat the butter and sugar until they become light and fluffy. Add eggs one by one and keep beating.
✔  Whisk together the red food colouring, cocoa and vanilla extract; add to the batter and beat well.
✔  Mix and beat together the remaining ingredients. Do not over beat.
✔  Place
muffin
cups and line each cup with a paper liner.
✔  Bake for 20-25 minutes.
For frosting
✔  Cool the cakes for 10 minutes.
✔  Mound ¼ cup of frosting on top of each cake using icing spatula.
✔  Decorate with white eatable pearl balls.
MARY IN THE BLUE SEA
Ingredients
Blue Hawaiian punch – 3 oz; cranberry juice – 2 oz; fizzy drink like 7 up
Method
✔  In a large martini glass, add blue
Hawaiian
punch.
✔  Add cranberry juice and 7 up in the glass.
✔  Serve chilled.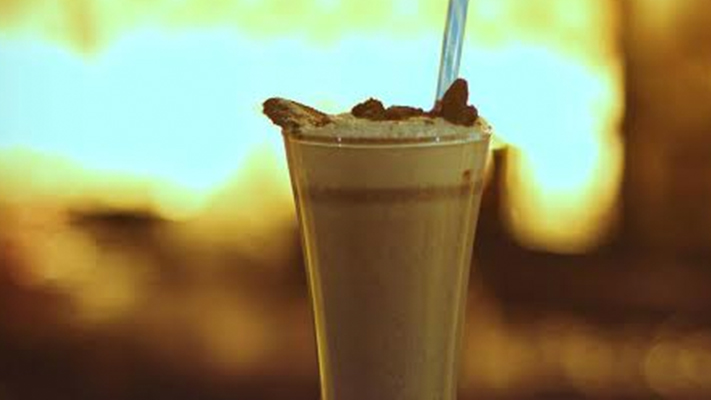 CHRISTMAS OREO LAKE
Ingredients
Chocolate syrup – 1 spoon; Oreo cookies – 3; milk – 1 cup; vanilla ice cream – 2 cups
Method
✔  Blend 2 cookies, milk and ice cream in mixer.
✔  Take a glass, add chocolate syrup and roll the glass to decorate the side too.
✔  Break 1/2 a cookie in the glass. Add the blended mixture.
✔  Finally, sprinkle the remaining cookie over the top. Serve.
Written By : Khubi Amin Ahmed