Whether he is sporting eyeliner rimmed around his eyes and playing a pirate or a stark widow's peak and the stare of a gangster,
Johnny Depp
is a Hollywood icon, capable of morphing into his myriad roles without letting a flicker of his star power overwhelm his character on the silver screen. No wonder then that he gets some of the meatiest roles in Hollywood and does true justice to them. We meet him to talk about
Black Mass
, where he portrays real-life Boston crime boss Jimmy Bulger with an eerie grace. Our conversation soon turns to loyalty, love and beliefs, and ends in true Johnny Depp style!
One can't talk about Depp, however, and not devote a second to his unique sense of style. His look in Black Mass is relegated to leather jackets, jeans and the occasional suit, which oddly corresponds with his style off the set. His personal style can best be described as studied bohemian with halfway unbuttoned shirts, vests, scruffy boots and a Stetson, though he looks quite the sophisticated gentleman in a 3-piece suit and a pocket watch too, being able to carry them off with equal élan.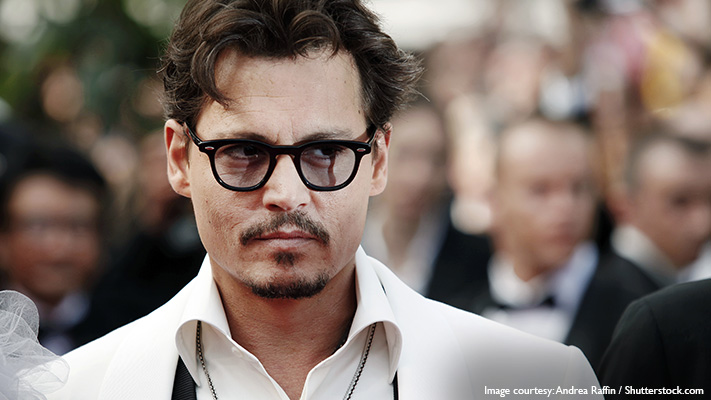 Excerpts from our chat …
Q. What attracted you to play this role?
I would say that it was the various facets of Jimmy Bulger that attracted me. His humanity—because the only way that I feel that you can approach playing a character like this is to find the human side first, and that's the map that lets you see where it took the turn. And so, I think there's a side to him that is very sensitive and caring—he was a lovely family man, who worshipped his mother, his brother and child. While his brother took this turn into politics, Jimmy took the left turn into becoming the all-powerful mob boss of that area. This was his business and the language of his business was violence, and if he didn't have that he wouldn't be successful in his business. So I think that there was a cold side to him that was necessary. So yeah, just walking the tightrope to show that very, very dark side and at the same time this man who was very human. That is what attracted me.
Q. Was it hard for you to shake this character off once the shoot was over?
Every time you finish playing a character, there is a period of decompression and it all depends on the character, be it Edward Scissorhands or Captain Jack Sparrow or any of them. There is a period of decompression and melancholy, where you miss the safety of having been these other people for a period of time. And with Jimmy Bulger, I had a similar experience. I am not one of those actors who believe that you can inhabit a character to a degree that when you go to grab a bunch of chips, you are still Jimmy Bulger. I just don't buy that and I find it somewhat unnecessary. But you do inhabit these characters that you play; you do take them home with you a bit, but there's always a period of saying goodbye that I find uncomfortable and melancholy.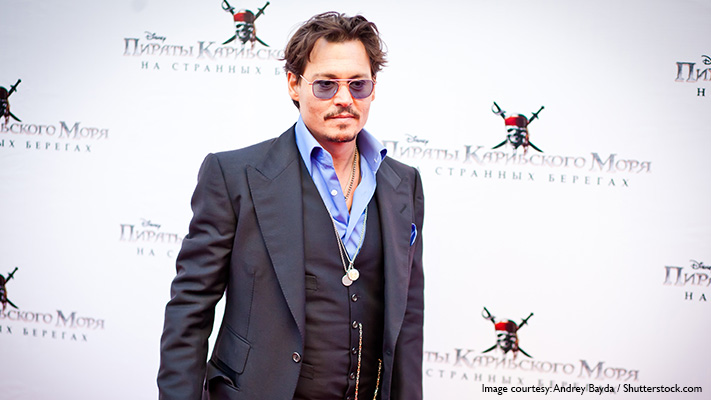 Q. As you said, you did carry a little bit of the character home. So, how did you sleep at nights playing this violent man?
Well, I never sleep well. I am like the king of insomnia. I don't know why I have insomnia but it may be related to some childhood angst or whatever. The weird thing is I don't think Jimmy Bulger had any trouble sleeping. There are photographs of him after specific acts that he had taken care of, photographs of him in a La-Z-Boy chair sleeping with his cats, about 15 minutes after the act. But I am a wreck!
Q. What simple pleasures make you happy in your daily life?
Simplicity, which is a rare commodity, has been a number one priority for me. Simplicity: being able to hang out with my girl and read the newspaper and sit back and start to read a book hero—someone that I admire like Lawrence Krauss or Christopher Hitchens. Simplicity—where a game or Hollywood or anything that might be perceived as within the structure—doesn't exist for me. And that is what I really enjoy.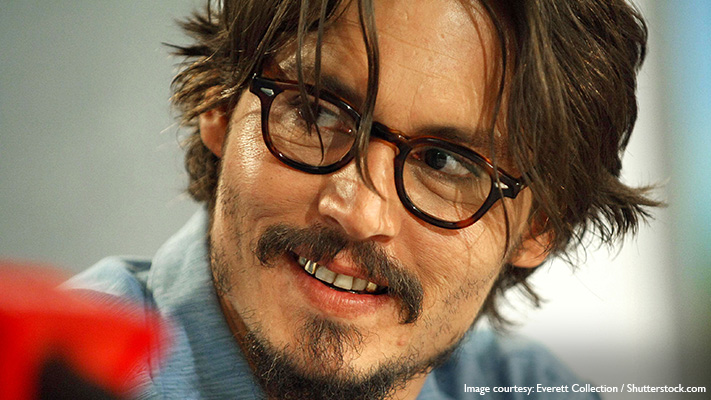 Q. There is a softness and gentleness to you. Would you say that you get these qualities from your mom or dad?
My mom is an interesting bird. She grew up very, very poor, in eastern
Kentucky
. And this is going to sound ridiculous, like something you read about in Mark Twain or something—but she was born in a log cabin, a shack where they had an outhouse. So my mom grew up tough. And I remember that when I was about to go to school for the first time, she said to me, if anyone lays a finger on you, pick up a brick and lay them out. So I did, and I found that it worked. And throughout my life, selectively, when I had to do that, not necessarily a brick, but the metaphor of a brick, but I will never forget that what she was essentially saying to me is never, ever take anything from anybody that is undeserved. Never allow injustice to be flung upon you. And that injustice just doesn't just apply to me, it also applies to the people that I love, which goes along with my view of loyalty. I have taken that advice to heart and I will never be able to shake it.
Q. Gangsters require a great deal of loyalty from their friends. What does loyalty mean to you personally?
Loyalty to me is everything. It's people you care about, the people who care about you and the people who have been there for you through the lows and the downs, the highs and the outs and best and the utmost worst. I have a number of people in my life that I would do anything in the world for, I would commit crimes for, I would kill for. If you need anything taken care of … [laughs].
Written By : Noel de Souza