The Jim Carrey of today is a far cry from what he was a few years ago. He seems more tranquil and mellow; as if he's at peace with himself and the world around him. At the brink of his latest release, we chatted about his personal endeavours.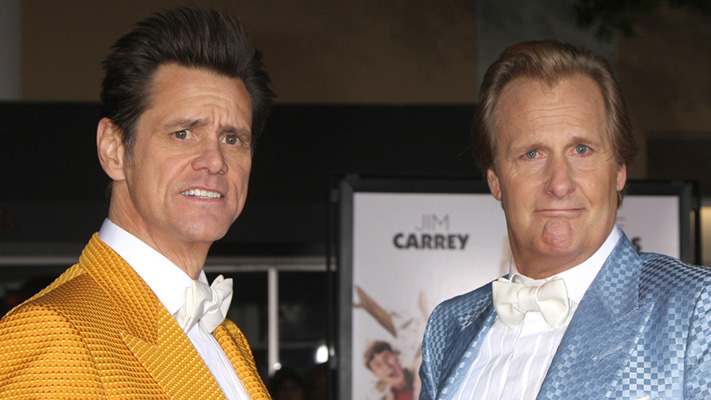 Excerpts from the interview:
Why do you think movies like Dumb and Dumber work so well at the box office?
I think because they are about characters who don't know enough to care. These guys they have very petty concerns and they don't know enough to be weighed down by knowledge. And I think people find that a relief.
What was the dumbest situation that you have ever been in?
I am constantly at odds with technology in my home, so I have the same crew who come over to fix things like my televisions and computers. I know them all too well; even their children! Technology gets to me more than anything in the world. My computer is like my arch enemy. Every time I turn it on, I feel like it is telling me to get off the planet. I feel like the dumbest guy when it comes to technology.I do enjoy it when it works, but it feels like a conspiracy.
How do you cope with dumb people?
I love everybody; I just try not to give them any control in my life.
You are in such greatshape; is that a six pack I see?
Yeah, that's what happens when you don't eat wheat, dairy, sugar or coffee or do drugs and have alcohol.
So what do you like to eat?
I like to eat meat, vegetables and fruits. You develop a taste for it and it feels wonderful. Every bite rejuvenates me; instead of thinking I'm poisoning myself. I know that what I eat and don't eat sounds extreme and it probably is for the first 10 days. But then you begin to feel so blissful. It changes your body; you lose weight and the lines on your facedisappear. It's incredible.
When people say "Jim Carrey is a genius; he's just so funny", how do you live up to those expectations?
I don't take it personally. Genius is the thing that happens when people work hard and concentrate on their talents; it's not a personal thing. It's something in the universe; it's all of us. All you have to do is get out of its way.
Christmas is around the corner, what do you usually do on this day?
It's dinner with the family. I don't look forward to buying or receiving gifts. I am a bit of a Grinch in that respect. (Laughs) I would rather people made things for each other or something like that, because it's gotten a bit perverse. But I really love hanging out with my people.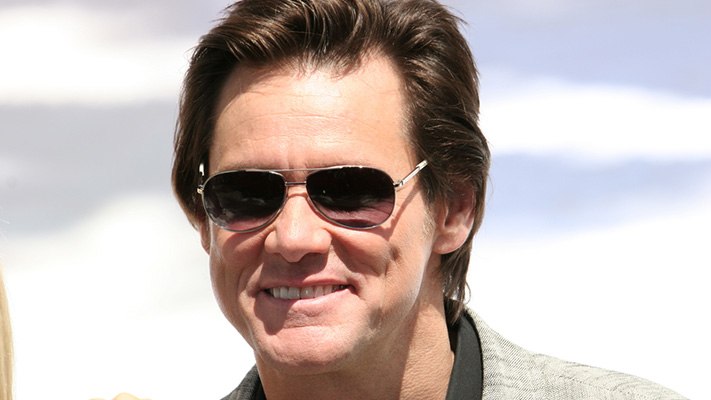 What is a must do thing for you during the holidays?
I could end up anywhere. I have a property in Canada, in the middle of the woods,so I go up there for Christmas sometimes with my Canadian family. We invite everybody up and we create an ice rink and play hockey.Sometimes I stay in Los Angeles, too.
Are you involved in social or political causes, or do you work with any charities?
I have a charity called The Better U Foundation and we support ideas that are self-sustaining and that help people empower themselves. One of the things that we have been doing in the last few years is this thing called SRI (System of Rice intensification). It's a method of growing rice that is based on just giving the roots room to grow. It takes 70 percent less water, 90 percent less seed, and makes four times as much for the very least. It also helps the environment, seeing that 10 percent of the world's methane emissions are caused by rotting roots because they stand in rotting water.
I went to Madagascar about six years ago and met the president. I had this crazy notion that I was going to hijack the AU summit and tell everybody about this amazing thing that is SRI. It's a tough one to sell because there's tradition involved, and the thousands of years of people learning how to plant rice from their parents and grandparents. Unfortunately, my plan didn't work out. But I did go to the village chiefs about SRI and was glad to know they knew about it. It was created by a Jesuit priest during a drought there and SRI is also drought resistant.
Written By : Noel de Souza