With a filmmaker father, screenwriter mother and actor elder sister, it seems like Jake Gyllenhaal was destined to be part of films, and it comes as no surprise that he has been acting since the age of 10. Throughout his acting career, spanning almost 14 years, the American actor has picked a wide variety of roles and played them all with immense intensity, be it the troubled teenager in Donnie Darko, the homosexual cowboy in Brokeback Mountain or the criminal-minded journalist in Nightcrawler. His latest film, Southpaw, which sees him essay the role of a tormented boxer, released last Friday to rave reviews and critical acclaim.
In conversation with
The Label
,
Gyllenhaal
lets us in on his emotional side, both as an actor and a human being, while talking about his experience of being part of
Southpaw
. Excerpts from our interview …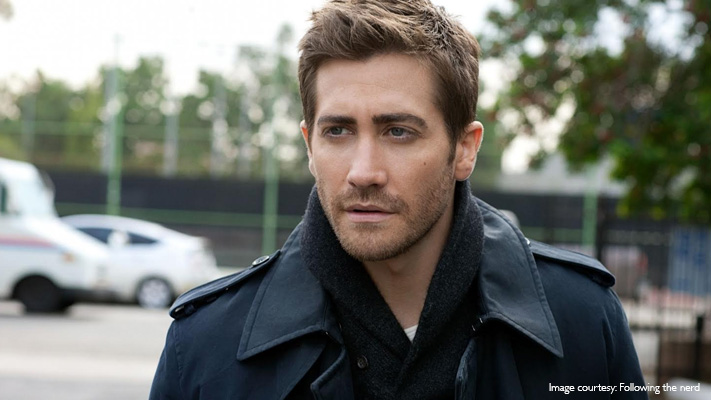 Q.
Almost every film that you do brings to light a different strength of yours. What is it that drives you to excel?
I just really want to try and do different things. I think that I have pretty high standards for myself. I have to give credit to my
father
who is also very hardworking. Besides, I don't think that I would be comfortable doing the same thing over and over again. I want to push myself further and I want to know what that drive is. Probably it comes from insecurity as well as some confidence. But I just like working hard at what I do. Also I really just respect the craft and want to learn more about it and develop and grow.
Q.
There have been other really successful boxing movies such as the
Rocky
series and
Raging Bull
. What makes
Southpaw
different?
What I loved about this movie is that there's a sensitivity to this guy, a vulnerability. I think it's a trait that most professional fighters have when they are fighting; at a certain level they are hypersensitive. They are not just reactive in a physical way, but they also have to be in tune emotionally and particularly to their opponent. A good fighter has to be able to read his opponent; it's a mind game ultimately. So, it takes sensitivity. That is why outside the ring they are so reactive because they are hurt easily, their egos are hurt easily. That is what I loved about this film. My character is an orphan. He grew up in foster care. He never knew his parents. The only person who acted as a parent is his wife.
The element of sensitivity in a
boxer
was the one element that surprised me the most. Yes, they are brutal and yes they are animalistic, and yes they care tear each other's face off, but under it all they are sensitive.
Q. How emotional are you as a person and in your acting?
Extremely. For instance, the director of the film, Antoine (Fuqua), is all about trust, and I think that once you gain the trust of a person then you are able to open up emotionally much more easily. I think emotions play into everything. I have started to try and make a relationship with my directors. I was lucky with Antoine. He came with me to train in the mornings and that created a real connection. I believe in the imagination of acting but I also believe in real connection, so I spent a lot of time with my fellow actors. These connections open up your feelings. I remember the first reading that I had with the little girl who plays my daughter in the film. She started to cry when she was talking about her mother in the scenes and I couldn't hold back how moved I was, and there we were, crying together! What else do we have but our feelings?
Q. Speaking about children, I know that you don't have any of your own, but you do have nieces. Are you close to them and do you interact with them often?
I love my nieces and, in general, I will do anything for children. It must be my upbringing, my father in particular, and his loving nature towards children. He was always very playful with me and my sister, so, I guess that he passed on the idea that children are more important than adults. I am not sure what it is about them. I just think that they are genuinely more innocent and honest, so I admire that and I kind of give myself over to that. But there is something in me, and I am not sure what it is, that makes me literally do anything for a child, whether I knew them or they were a part of my family or not. It's just the innocence. And even particularly in acting, when you are acting with a child whose imagination is free, they feel like a teacher to me. I love my nieces deeply and I am very close to them. I would do anything for them. I would give my life for them. I love them.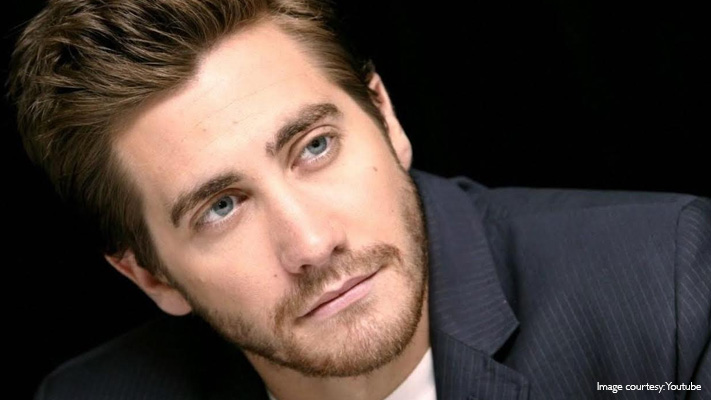 Q.
Since you are not a boxer yourself, did you ever feel apprehensive about taking on the role of one in
Southpaw
?
The director told me from the get go that the fight scenes where going to be shot as if an actual fight was taking place and being aired on TV. I didn't know how to fight when we started. So, most of it was just driven by oh, I am going to look like an idiot when I get up there. I trained for six hours twice a day for five months. I trained with professional coaches and boxers and you kind of take yourself to a place where you stop thinking you are doing this for a
movie
and you start thinking, okay, I actually have to learn how to do this, and psychologically, it starts to shape you.
I felt humbled after every training session. I was told to go and shadowbox, my coach was there, the director was there, watching me, studying my every move and footwork, and it was looking bad most of the time and it was very humbling.
Q.
Let's talk a bit more about the training. Did you also have to adhere to a strict
diet
?
I didn't really do any dieting. At a certain point, six weeks out, I realised he's a lightweight, so he had to be 175 pounds in weight. I was heavier, so I had to lose a little weight, but we trained six weeks and we shot the fights in the first two and a half weeks of the movie. In addition to my fight training, I was doing like 2,000 sit-ups and running eight miles. So I made a point to not eat unhealthy food. During the choreography stage, they would just give me a big bucket of beans and a big bucket of rice, lots of chicken and then some salad and salsa.
Q. Is Jake capable of being violent or is he a peaceful guy?
I think I am both. I think that's why the past few years I try to explore that side of myself which I think is violent by taking on roles that would analyse that side of me. But I also feel greatly calm and I feel that I have the capacity to love. So, I think I am a little of both, and the reason I wanted to play this part was because the character is so full of rage at the beginning of the movie, and it is that rage that has brought him all the success.
Written By : Noel de Souza