In 2011, two boys from Croatia, Luka Sulic and Stjepan Hauser, released a
cover of Michael Jackson's Smooth Criminal
on YouTube that went viral–receiving over three million views in the first two weeks and over ten million views in all. The duo soon amassed a huge
online
fan base, garnering admiration from celebrities such as Sir Elton John and Ellen DeGeneres. Following the success of the video, the Croatian cellists performed at
The Tonight Show
and were also featured in the American TV series
Glee
.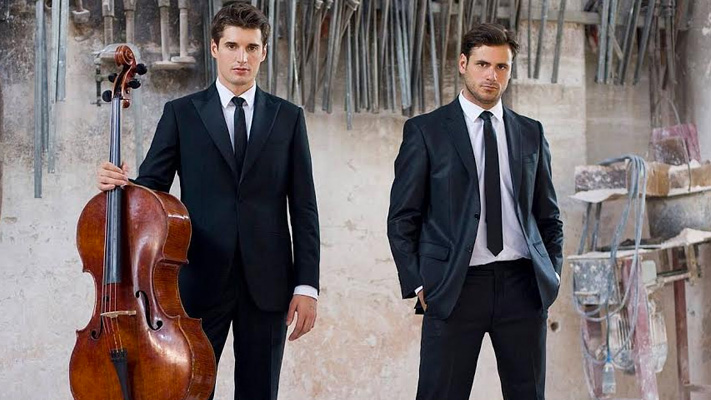 The duo has recently released a new video of their performance at
Mashable's
headquarters, where they performed a cover of
Nirvana's
1991 song,
Smells Like Teen Spirit
. Although
Nirvana
is much sought after by cover artists, matching Kurt Cobain's standards is no mean feat. Having said that, the duo does this with ease—not only does
2CELLOS
take you on a
musical
rollercoaster, but watching them move while playing their electric cellos is an experience in itself. Previously, the duo has played covers such as
Thunderstruck
by
AC/DC
,
Welcome To The Jungle
by
Guns N'Roses and
Viva la Vida
by
Coldplay.
Their tour in March 2015 across the USA and Canada is completely sold out and their new music videos for Shape of my heart and Wake me Up released earlier this year have done phenomenally well. Their latest album, Celloverse has released this year too and it's time you became familiar with the talented duo.
Written By : ROUNAK GUHAROY