Cool gadgets, beautiful women, and super fast cars are features we generally associate the suave MI6, James Bond with. Earlier this month, Director Sam Mendes revealed the title of the 24th film based on Ian Fleming's iconic British Spy—Spectre and the event also revealed Bond's new ride; the Aston Martin DB10. It's not a surprise for many since Aston Martin has a long running relationship with the Bond franchise (almost 50-years). DB10 is a direct descendant of 007's most iconic car— the Aston Martin DB5, which was first driven by Sean Connery in the movie Goldfinger, five decades ago. Since then, the later has appeared in six Bond films; including Thunderball, Casino Royale and the last flick, Skyfall.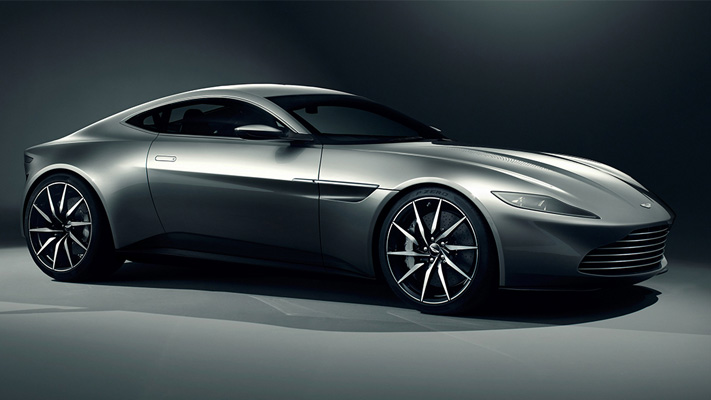 According to Aston Martin's Chief Creative Officer, Marek Reichman, the car has been designed in accordance with the brief that was given by Sam Mendes to its design team. The DB10 gives you a glimpse into the future design direction of the next generation of Aston Martins.
Designed by Ian Callum, the car hosts a 4.7-litre eight cylinder engine and shows what we can expect from the next V8 Vantage. Looks-wise, the word 'nice' is an understatement, as the car sports a well crafted carbon fibre panel that melds well with the longer profile of its predecessor, the DB9 along with sharper creases and nice alloy wheels. The DB10 looks like a super sexy car worth every minute of admiration.
Having said that, unlike its predecessors, the new model doesn't come with a price tag; in fact, according to Aston Martin, the production will be strictly limited to just 10 bespoke sports cars. All 10 vehicles are being used exclusively for the film.
Produced by Eon Productions, it will be the second film in the series directed by Sam Mendes and will feature Daniel Craig in his fourth stint as James Bond, along with Christoph Waltz as Franz Oberhauser, donning the hat of the film's villain. The story revolves around a cryptic message that sets Bond navigating the layers of a sinister organisation known as Spectre, and how the sleek spy draws closer to uncovering the hidden truth that threatens to destroy the future of MI6. Apart from Daniel Craig and Christoph Waltz, the film will also feature the likes of Léa Seydoux, Andrew Scott, Dave Bautista, Ralph Fiennes and Monica Bellucci.
Spectre is due for general release on 6 November 2015.
Written By : ROUNAK GUHAROY