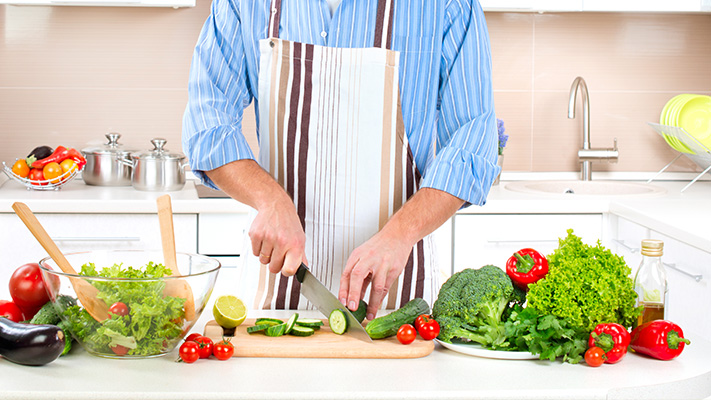 Weather conditions in the summer and monsoon months make you prone to catching infections and falling ill. It's best to keep your diet healthy and infuse it with ingredients that can help with constant detoxification of your system, preventing you from becoming an easy target. While you may generally tend to keep your food light when it's hot outside, enhance the health factor with certain spices that can only do you good. Take a look at all that you should make a part of your diet. And while there's still some time for the rains to start, there's also a little something here to help you keep cool till then.
Ingredients for general good health
Spices are the heart and soul of the kitchen, not only because they can turn an ordinary dish into a feast for the taste buds and other senses, with their irresistible flavours and colours, but also because they possess immense medicinal and healing properties. They are high in antioxidants, they prevent cancer, help in lowering cholesterol and blood sugar, improve memory, flush out toxins, enhance digestion and more. Sprinkling some freshly-cracked black pepper on salad can help your system absorb the nutrients readily. Ingredients such as fennel, coriander, cumin seeds, nutmeg, cloves, cinnamon, ginger, garlic, etc. all possess great healing powers.
Recipes to stay cool
Coriander seeds are used in most forms of garam masala. Spices such as cloves, peppercorns and cinnamon are very spicy, and coriander seeds are added to balance the heat from them. Coriander is also used in its powdered form in most meat and fish curries because of its cooling properties, as well as its distinct flavour. Coriander leaves are used in various salads, such as cucumber-peanut salad, and as a garnish in several vegetable, meat and curry preparations. One can also make a nice, soothing drink to beat the summer heat by boiling water with coriander seeds, cumin seeds and black raisins. Reduce the mixture to half the quantity of water, strain it and drink the liquid three to four times a day. You'll definitely feel cooler throughout the day.
While coriander is a hugely cooling ingredient, there are many others as well. Rose water is one. It can be used in salads, yogurt, custard, tea, lemonade, etc. Cooling mint, on the other hand, can be used in tea, lemonade, salads, cocktails, and even as addition to fruit juices. Fennel seeds can be roasted without oil and just eaten plain as they have great medicinal value. Fennel can also be added to water along with licorice (jethimadh), rock candy (mishri) and black raisins. Like with the coriander and cumin mixture, boil this mixture in water too and reduce it to half the quantity of water, strain it and drink the liquid three to four times a day. This also helps in curing a cold.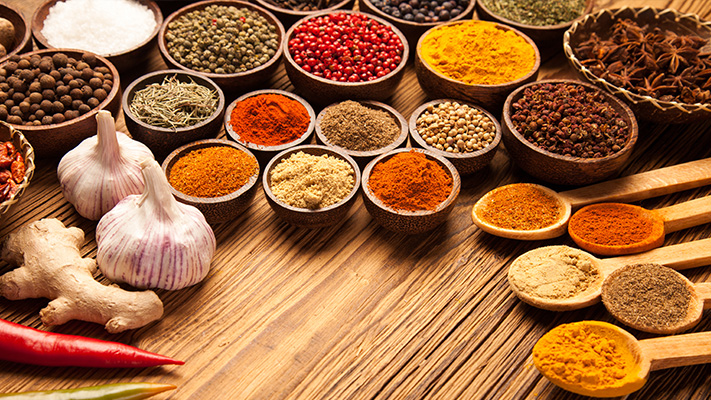 The healthiest spices
Spices are very low on calories and they're a great way to turbo-boost the natural antioxidant and anti-inflammatory power of your diet. Following are a few spices that are the very best for your health and should always be a part of your diet.
Turmeric: acts as an antiseptic and anti-oxidant
Cloves: beneficial for toothaches and sore throats
Cumin: helps in fighting dementia
Cinnamon: helps sugar regulation
Garlic: has qualities that help the heart pump blood better
Coriander: helps in busting depression
Saffron: has qualities that help in boosting your immunity
Written By : Ranvijaysinh Jhala